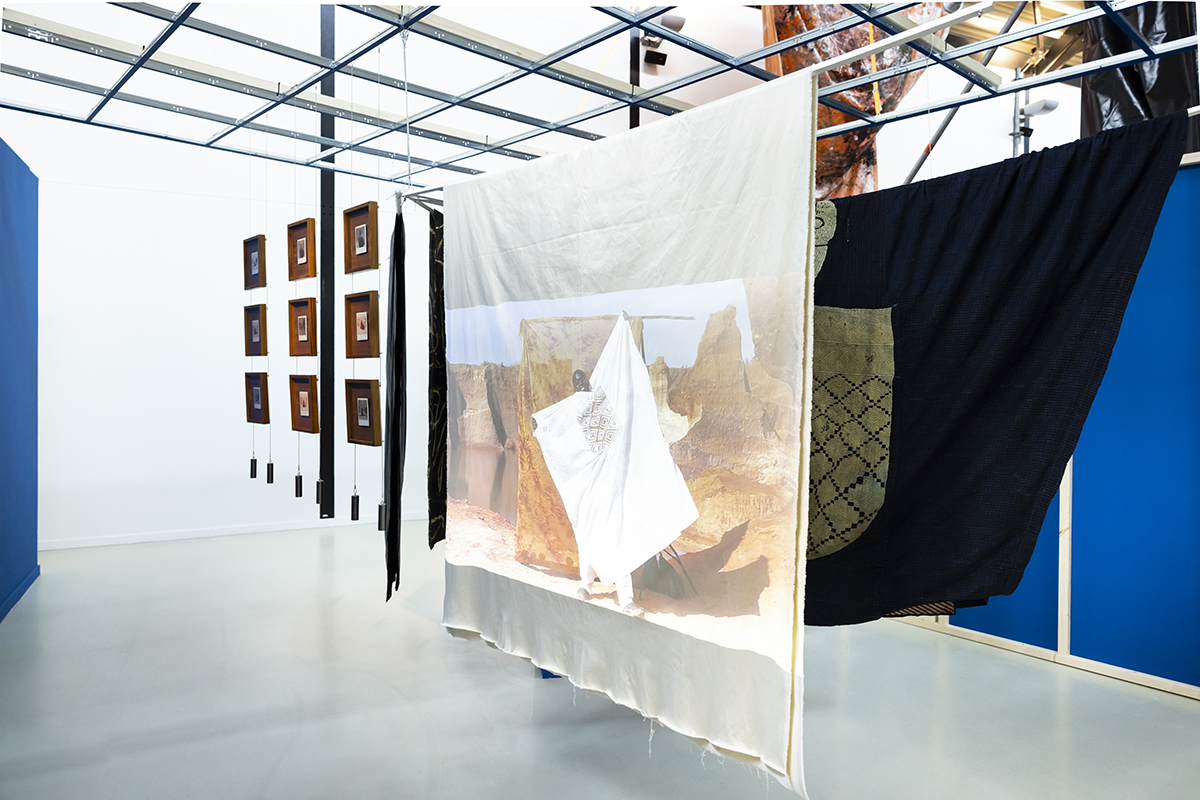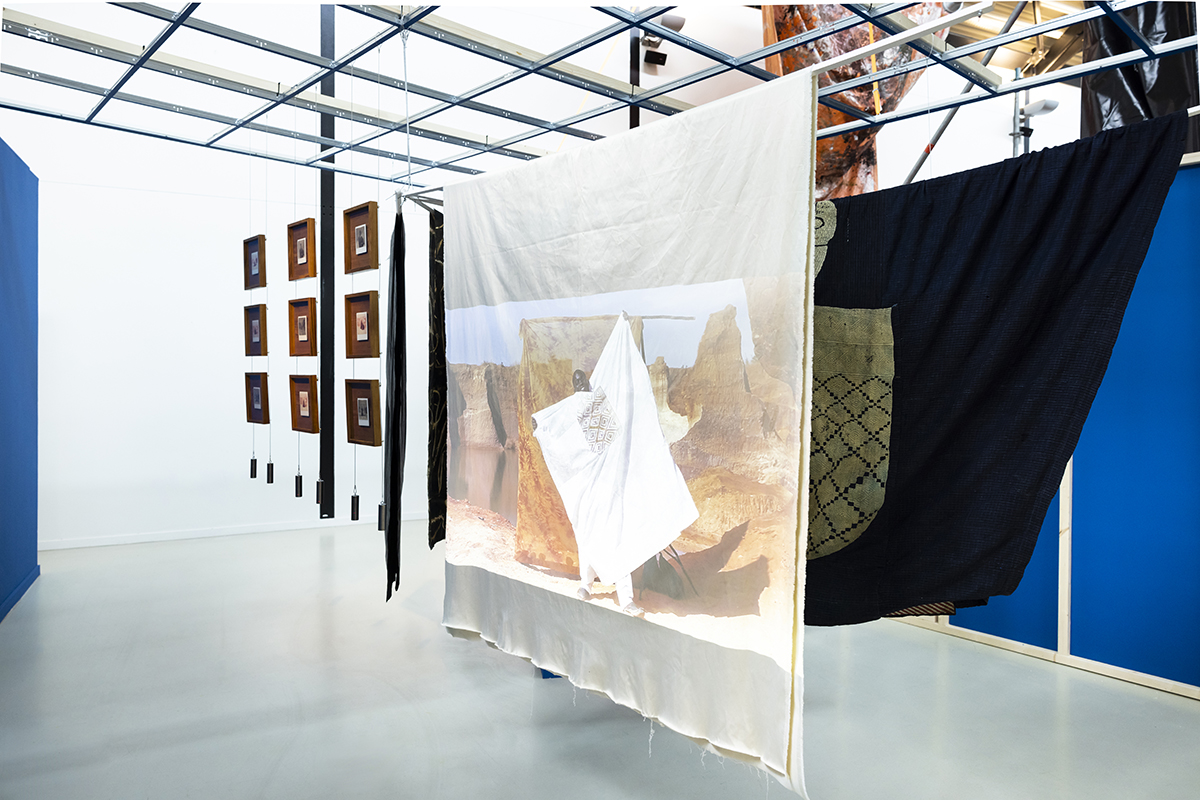 Digitaal Archief: A Funeral for Street Culture
COVID-19 has made 2021 another difficult year for everyone. Together with everything else, cultural life in the Netherlands has been halted from time to time by lockdowns. Despite these uncertain times, Framer Framed has been working on a new group show together with Metro54 and curator Rita Ouédraogo. Below, you can see a digital archive of the project which took place between the 10th of June and the 8th of August at Framer Framed.
---
A Funeral for Street Culture
A Funeral for Street Culture (2021) is an ongoing group project presented by Metro54 and Rita Ouédraogo, hosted by Framer Framed.
In September 2020, Metro54 organised the first A Funeral for Street Culture that took place at their studio SNAP SPEAKEASY. Metro54 and curator Rita Ouédraogo team up again for the second iteration of the project, this time taking over Framer Framed. The project opened on the 10th of June with the participation of some of the contributors of the show and a small crowd.
Contributions by
Kenneth Aidoo
Lydienne Albertoe
Frédérique Albert-Bordenave
Oko Ebombo
Cédric Kouamé
Cengiz Mengüç
Narges Mohammedi
Setareh Noorani
Bodil Ouédraogo
JeanPaul Paula
Pillars of Autumn – Tobi Balogun, Walter Götsch, Wes Mapes, Dion Rosina
Pris Roos
Stephen Tayo
Jelmer Teunissen
KIOSK Rotterdam
…and more.
Metro54 is a platform for young artists, thinkers, activists, writers and hustlers who push the boundaries of their (art) disciplines, with special attention to the talents who draw their inspiration from global and contemporary urban culture. Read about the project on Metro54's website.
Rita Ouédraogo studied Cultural Anthropology at the University of Amsterdam (UvA). She lives and works in Amsterdam. Her work as a curator, writer and research & community programmer is driven by her interest in the African diaspora, decolonisation of organisations, institutional racism, pop culture and social issues.
---
Studio Visit: Pris Roos
Online Premiere – 6 April 2021
Pris Roos is a Rotterdam based artist, curator, researcher and storyteller. She is one of the participating artists of the project with her work I See I See I See I See Daily Paper, Clan de Banlieue, Sumibu and Concrete Blossom in Rotterdam-West (2021). We visited Pris in her studio in Rotterdam and talked about her artworks in the project.
---
Stephen Tayo on Capturing the Streets of Lagos
Interview – April 2021
Stephen Tayo is a fashion and documentary photographer based in Lagos, Nigeria. He is one of the contributing artists for the new group show A Funeral for Street Culture – a theme which resonates with his work on multiple levels. For decades the streets of Lagos have proven to be a site of contestation; on the one hand it's where people flaunt their fashion, and on the other it is the place where Nigeria's government exerts excessive power.
Read the photographer's reflection on his photojournalism from here.
---
Cédric Kouamé celebrates the beauty of damage
Interview – June 2021
Ivorian artist Cédric Kouamé is one of the participating artists of the current project A Funeral for Street Culture, where his video work All together, until then is on display. Koumé's selected video work on display is a result of a workshop he did with sculptor Kafana Soro, in which he learned how to carve wood with the local tools. After spending working approximately two months on that piece, Koumé decided to burn it in order to protect the wood piece from bugs and insects. The video is showing the process of burning the sculpture.
Rolien Zonneveld shines a light on Kouamé's passion for archiving and collecting objects, and why there's an artistic quality to decay. Read the interview from here.
---
Public Opening
10 June 2021
Following new advice from the RIVM, Framer Framed was able to finally open A Funeral for Street Culture to the public on 10th June 2021. We hosted an informal opening for the participating artists and the public to ensure everyone had enough space to stay distanced, enough time to see all the works and reflect on the project.
Members of Metro54 and artists Kenneth Aidoo, Bodil Ouédraogo, Pris Roos, JeanPaul Paula as well as Tobi Balogun, Wes Mapes, and Dion Rosina from Pillars of Autumn came to Framer Framed for the long anticipated opening.
During this evening, artist JeanPaul Paula talked through his work Nos Kultura (2000-2021) and it's deeply personal inspiration.
In addition to the show, KIOSK Rotterdam was finally open for visitors. KIOSK was previously a voluntary book shop started by Philippa Driest in Rotterdam. It is currently hosted as part of A Funeral for Street Culture in collaboration with Suave Global and Keju Kitchen. Philippa carefully selected the collection of titles which are now for sale at Framer Framed.
The original design by Studio C.A.R.E was re-created at Framer Framed by spatial designers Setareh Noorani and Jelmer Teunissen.
---
The compelling oil pastel portraits of Kenneth Aidoo
Interview – July 2021
There is something incredibly captivating about the oil pastel portraits of Amsterdam-based artist Kenneth Aidoo (1988). Using bright and predominantly primary colours, the artist not only paints portraits of icons and personal heroes — such as Jean-Michel Basquiat and Yaa Asantewaa, the Queen Mother of the former Ghanaian Ashanti Kingdom — he also pays tribute to individuals whose stories often remain untold.
A small selection of his paintings are on rotating display at A Funeral for Street Culture. In his interview with Rolien Zonneveld, Aidoo tells about taking pride in your roots and how he found a creative community of like-minded people.
Read the interview from here.
---
The Gods Must Be Crazy
Public program – 10 July 2021
Pillars of Autumn, a multidisciplinary Amsterdam-based collective by Tobi Balogun, Walter Götsch, Wes Mapes, Dion Rosina, transformed their artwork The Honeycomb Hideout into a hub of sonic expression.
Wes Mapes kicked off the gathering of sound systems with a DJ set in the afternoon, creating a chill and joyful atmosphere. His music choices, including 90s rap and hip-hop, called back to the manifestations of Black culture which inspired Metro54's initial discussions for the project A Funeral for Street Culture.
Visitors trickled in and out throughout the day, engaging in the music and climbing to the top of The Honeycomb Hideout's scaffolding structure, inspired by artist Wes Mapes' previous work as a construction worker.
Artist Dion Rosina used the space as his own barbershop, offering a free haircut to visitors. In fact, Dion used his job as a barber to finance his way through art school. In communities, the barbershop is often an important gathering place for men of colour – something which Dion gave us a glimpse into amidst the music and chatter of The Gods Must Be Crazy.
Towards the end of the evening, Tobi Balogun projected his short video onto The Honeycomb Hideout and took over the turntables. Guests joined in with a drum kit and singing to make the jam session complete.
---
Motormond presents: Un-Grasping Street Culture
Public program – 15 July 2021
On Thursday, July 15th Musoke Nalwoga took over Framer Framed with a multimedia lecture.
Nalwago is a Ugandan-born researcher and curator, and director of Motormond, a new art gallery based in Amstelveen, which aims to give a much-needed update to the idea of the 'white cube'. For this take-over she gave a lecture, using video fragments, images, audio recordings and seminal readings by Edward Said and Saidiya Hartman.
One of the topics the evening delved into was the constant efforts by large fashion and music companies to appropriate street culture and the ways street culture manages to resist these. It was an intimate gathering, with visitors sitting around Nalwago, who had put together a small installation from which she gave the lecture.
---
Workshop: Hanging Out in the Bookshop
Public program – 5 August 2021
During the last weekend of the project, Flip Driest, Cengiz Mengüç, Setareh Noorani invited the public for a collaborative zine-making workshop / after-closing-hours bookshop gathering at Framer Framed. They temporarily took over the exhibition space to keep shop, offer a space for coincidental (and intentional) visitors and passers-by to remix and sample from our references, pick up traces from the street and leave things in between. Throughout the workshop they delved into questions like: where does commodification begin and end in a glocal, globalised reality? How to share one's references, to nurture them and not be faced with dispossession? What would you bring to the table, when offered a seat where you can be seen?
A collective research-dump of images, texts, YouTube videos, essays, lyrics and personal archives was the starting point to further unfold and explore the themes and questions of the group project as well as their own individual works and contributions to A Funeral for Street Culture. During the workshop they explored alternative methods of publishing within the context of the street and the exhibition space.
---
Outro: A Joyful Black Manifesto/It's a Delightful Thing II
Finissage – 8 August 2021
The concluding chapter of A Funeral for Street Culture was a day filled with music, conversations and poetry. It kicked off with an anti-symposium titled Gentrification is not My Home with Malique Mohamud, Nadine Stijns, Zineb Seghrouhini, Setareh Noorani & Jelmer Theunissen. This conversation centred around hyper gentrification, the politics of everyday social spaces and how these act as transformative places for cultural productions. The public was free to join in, and members of activist collectives such as Verdedig Noord and Concrete Blossom were present to tell more about their ground-up work.
Other highlights included an artist talk between Pris Roos and Kenneth Aidoo, music by DJ Sids, a presentation by Raziyah Heath on the genealogy of underground music such as Detroit techno, and a recital by Somali-British poet Momtaza Mehri, whose quote has adorned Framer Framed's walls throughout the group project.
---
Reviews
Jeanine van Berkel's review on Mister Motley 'Dit is voor de straat, dit is voor ons' was out shortly after the exhibition opening.
Sietske Roorda wrote a review for Metropolis M. Read the review in Dutch: Samenkomen op straat – A Funeral for Street Culture bij Framer Framed
Sydney van Nieuwaal interviewed Setareh Noorani & Jelmer Teunissen who are the spatial designers of the project, in light of A Funeral for Street Culture. You can explore some of the first few layers of their conception and composition. For this project, the duo was asked to transform Framed Framed into something polyphonic and aims to be explicitly decolonial. Read the interview here.
Podcast
Editor in Chief of Errant Journal, Irene de Craen talked to Amal Alhaag from Metro54 and co-curator Rita Ouédraogo for the Errant Podcast. Listen to their full conversation on the use of discomfort as a curatorial strategy and its necessity for changing the way we experience exhibitions, as well as the institutional and other structures underlying the usual ways of looking and working in here.
You can also read the transcript of the podcats: Discomfort as (curatorial) strategy: A Funeral for Street Culture. Order your copy of Errant Journal directly online via our webshop.
Amsterdam Oost
/
Community & Learning
/
---
Exposities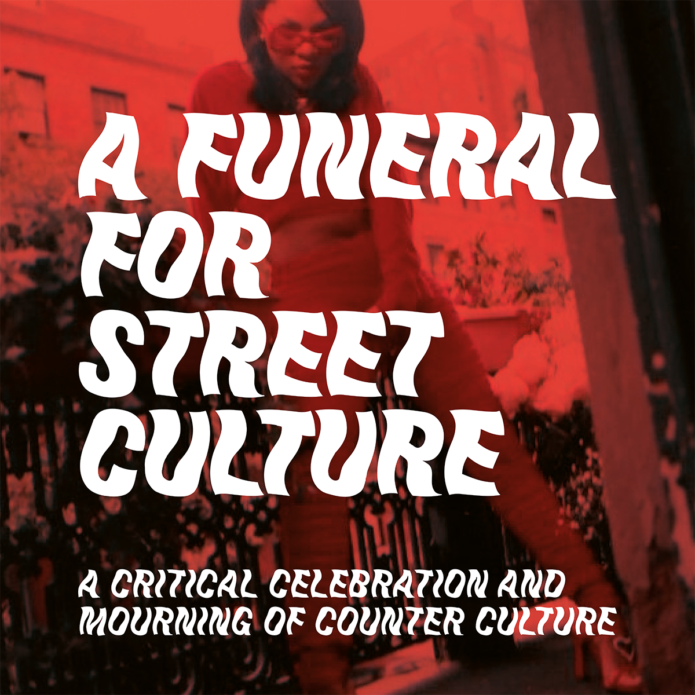 Project: A Funeral for Street Culture
Een groepsproject van Metro54 en Rita Ouédraogo gehost door Framer Framed
---
Agenda
Outro Weekend: A Joyful Black Manifesto II
Finissage van 'A Funeral for Street Culture'
Workshop: Hanging Out in the Bookshop
Zine-workshop door Flip Driest, Cengiz Mengüç en Setareh Noorani
Motormond presents: Un-Grasping Street Culture
Een lezing over het non-hiërarchische ontwerp van het huidige groepsproject
Pillars of Autumn present: The Gods Must Be Crazy
Een jamsessie door het collectief bij Framer Framed
---
Netwerk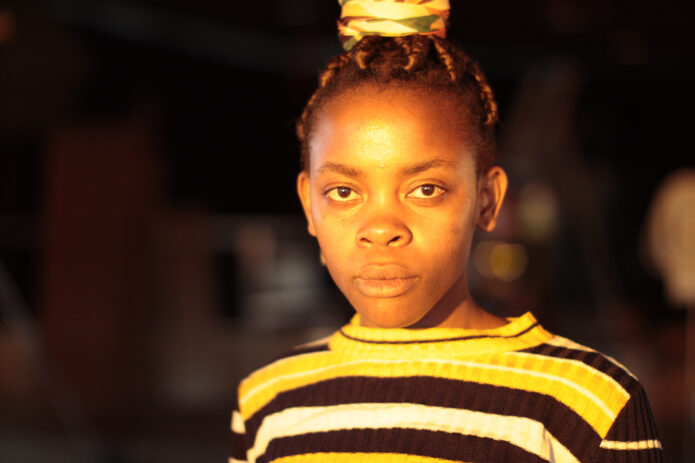 Musoke Nalwoga
Curator en onderzoeker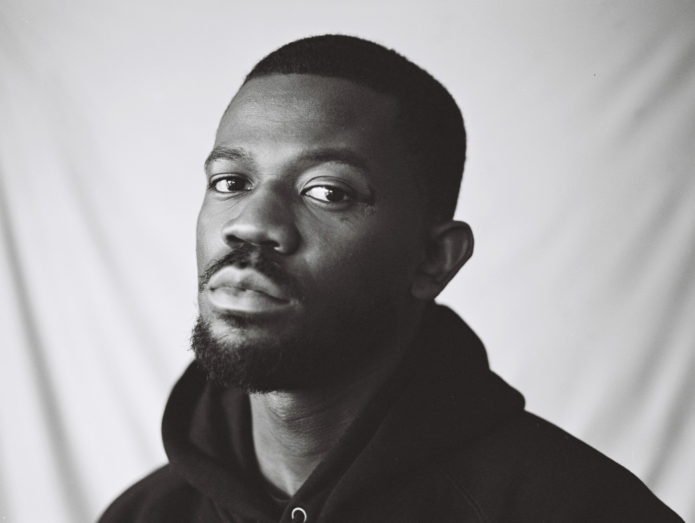 Tobi Balogun
Ontwerpen & Kunstenaar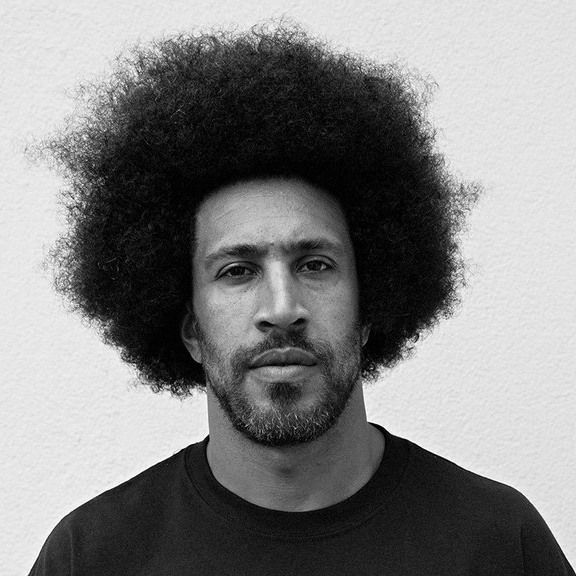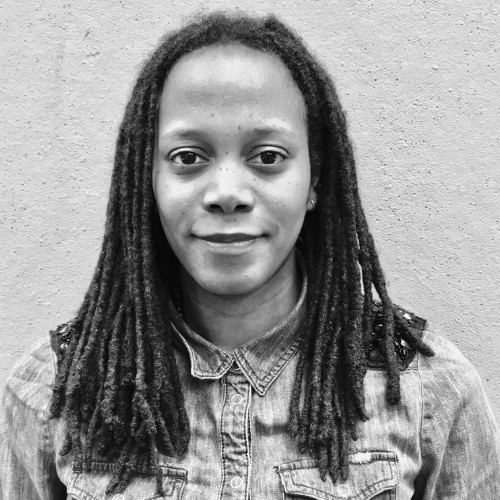 Lydienne Albertoe
Grafisch ontwerper en beeldend kunstenaar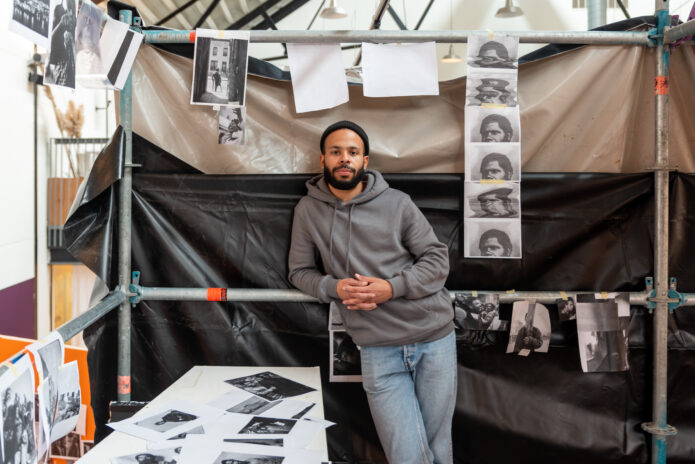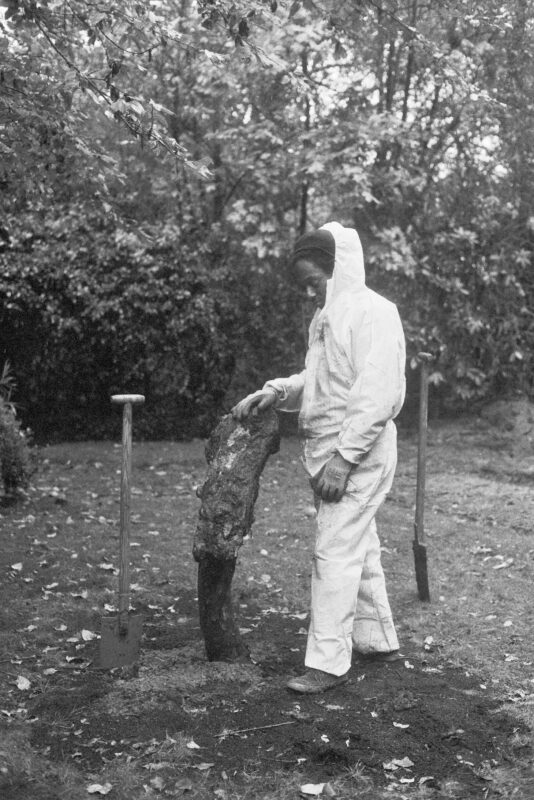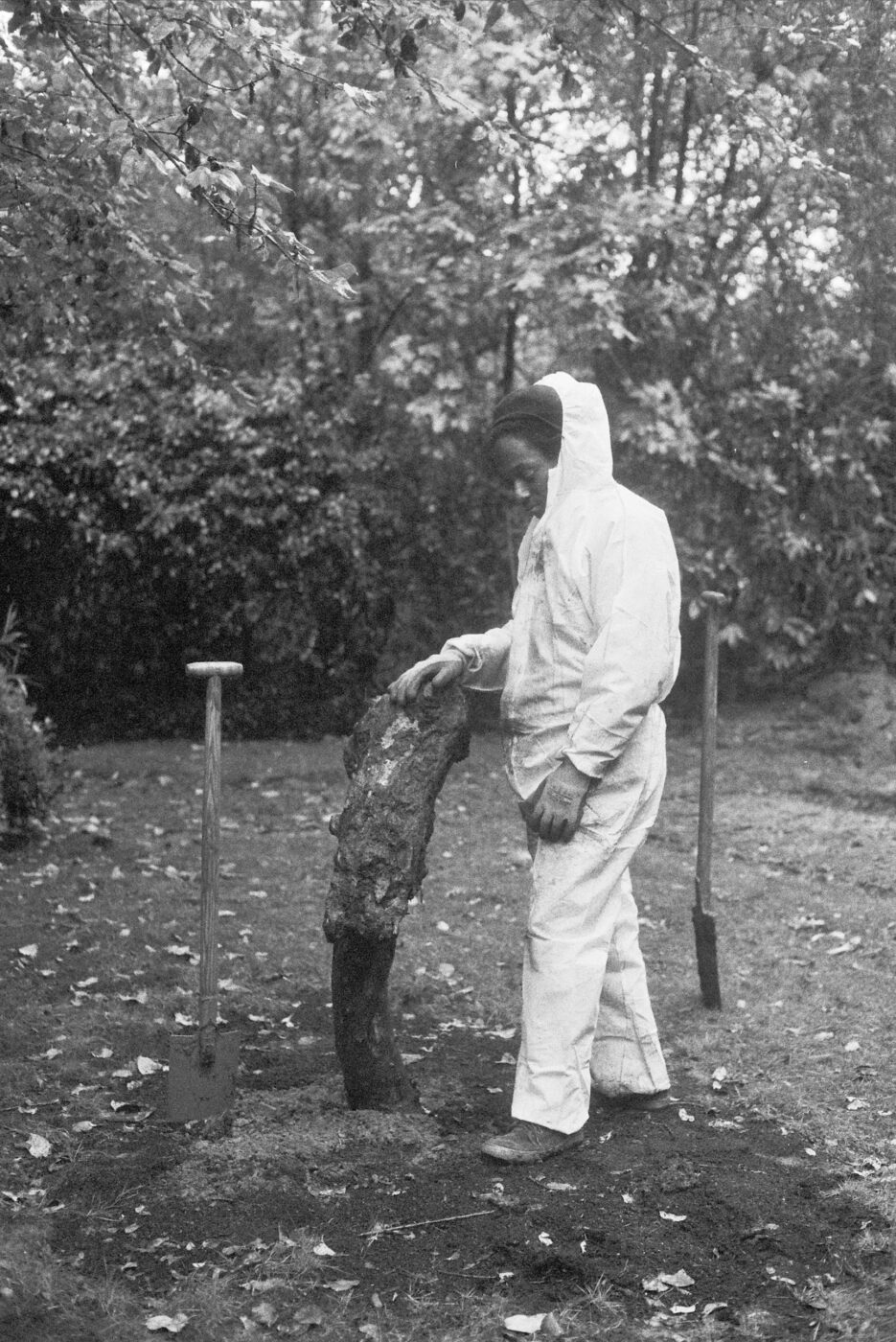 Cédric Kouamé
Fotograaf en filmmaker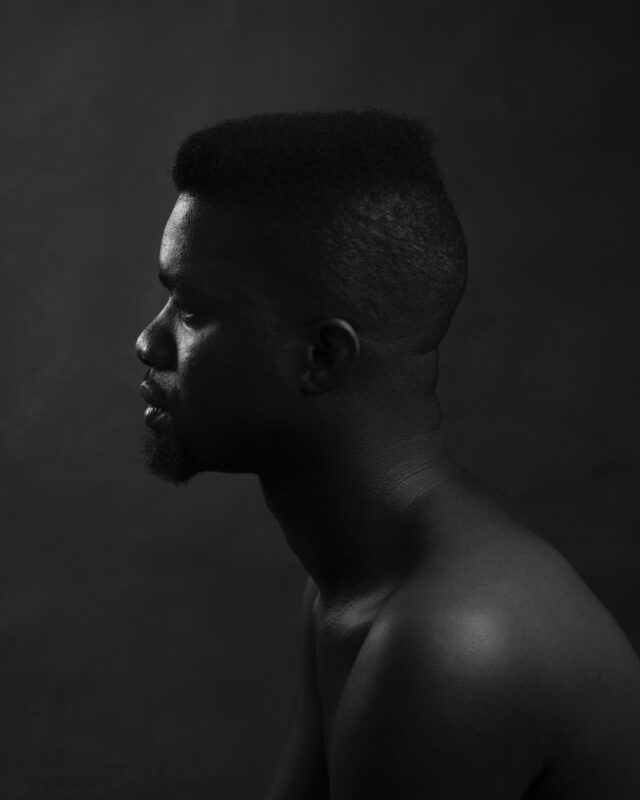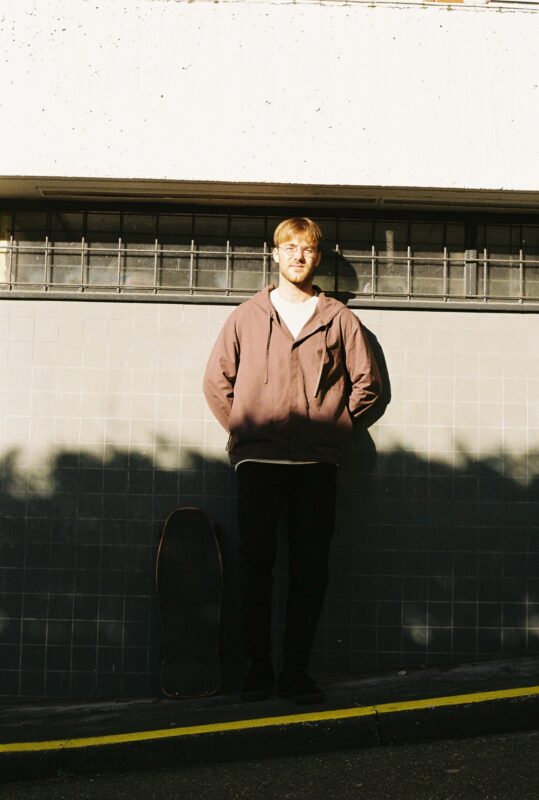 Jelmer Teunissen
Ontwerper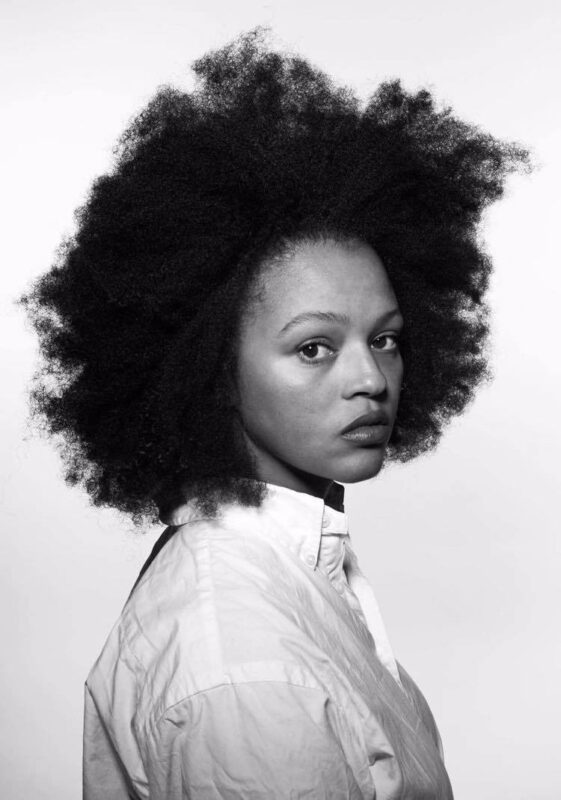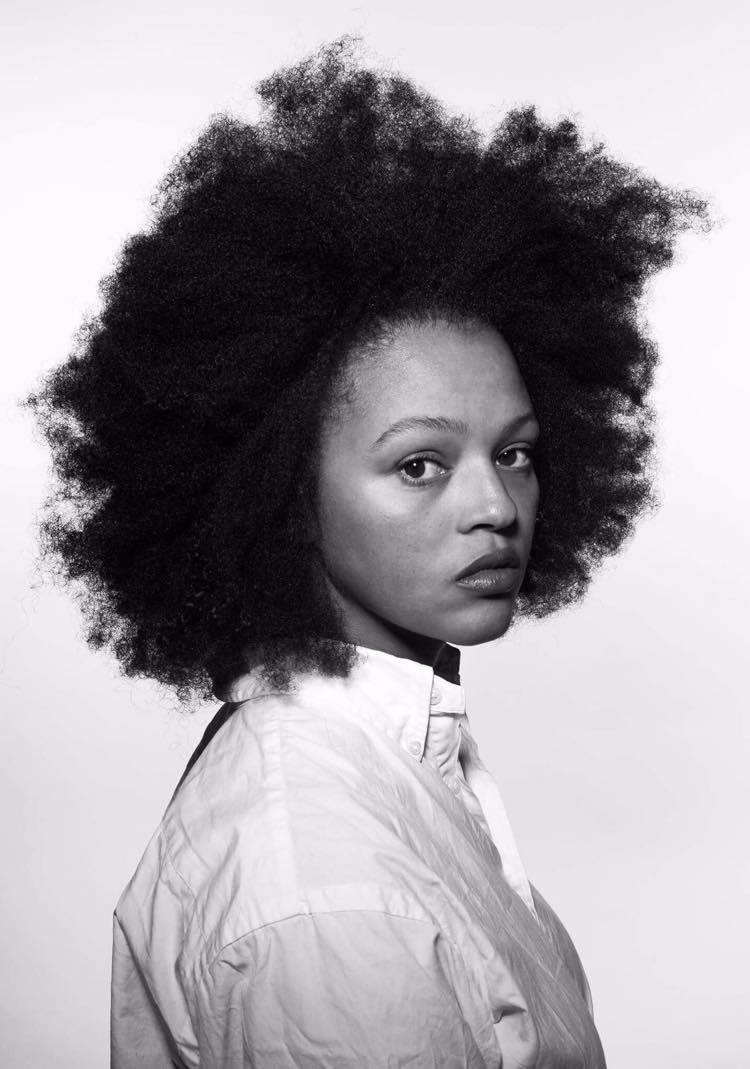 Bodil Ouédraogo
Kunstenaar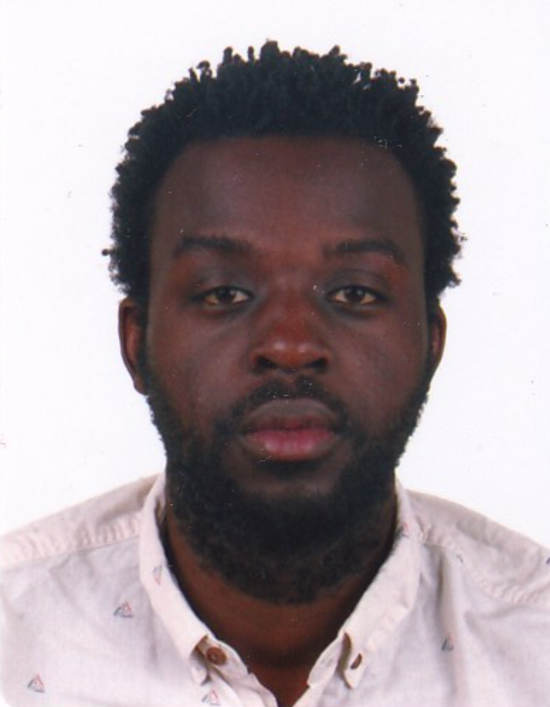 Kenneth Aidoo
Schilder en filmmaker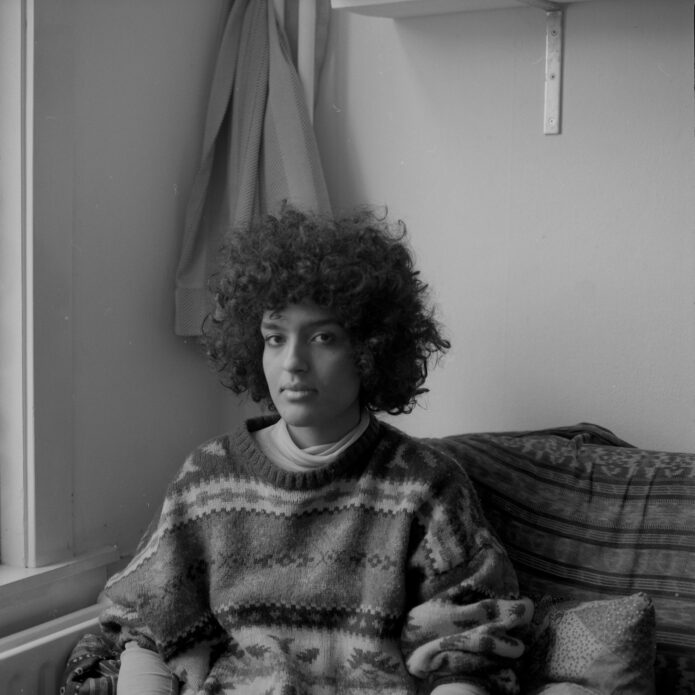 Setareh Noorani
Architect en onderzoeker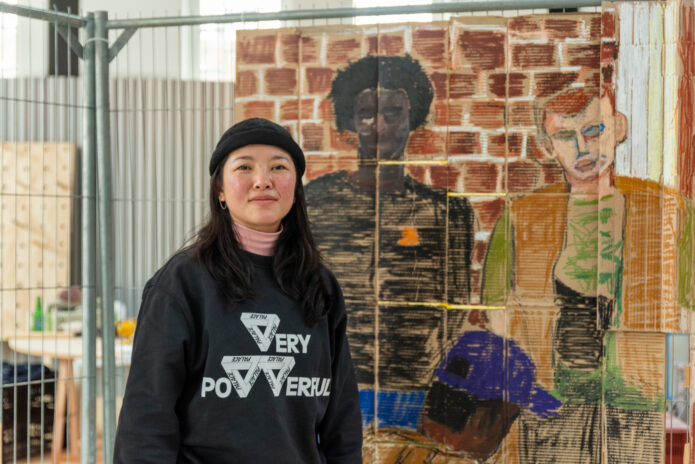 Pris Roos
Kunstenaar en onderzoeker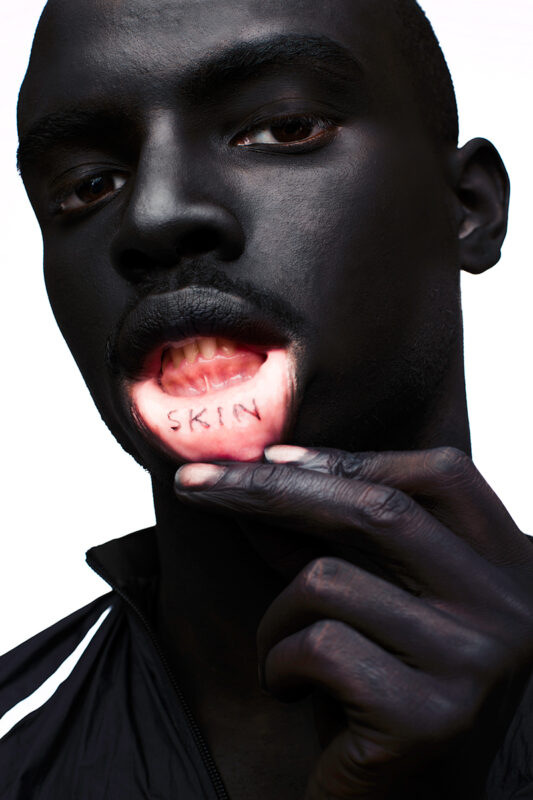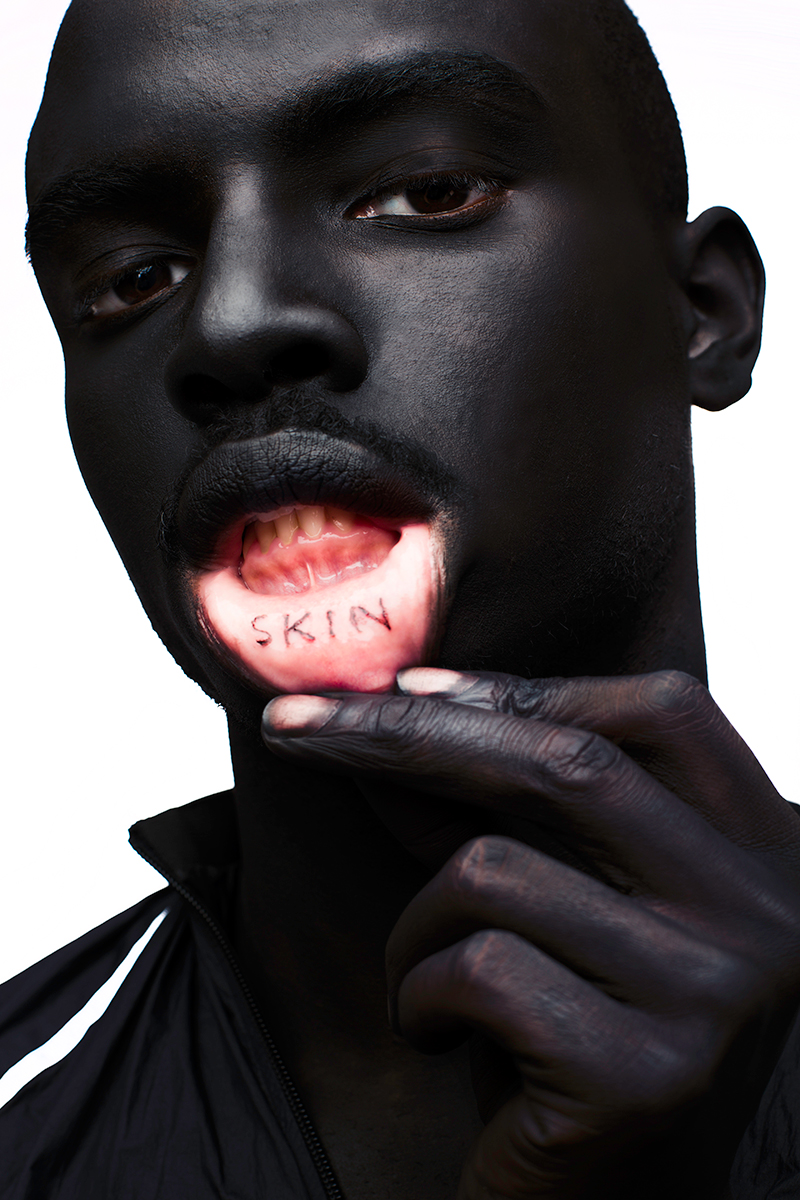 JeanPaul Paula
Creative director en stylist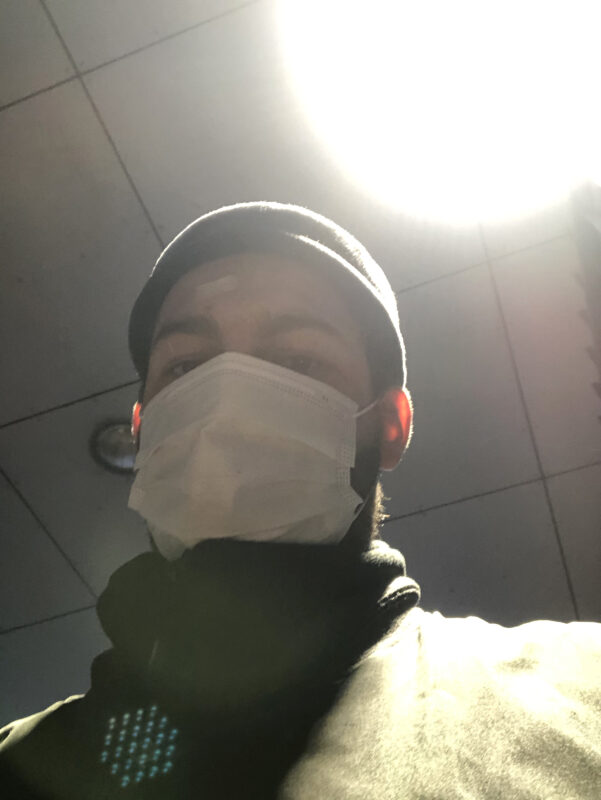 Cengiz Mengüç
Grafisch ontwerper en beeldend kunstenaar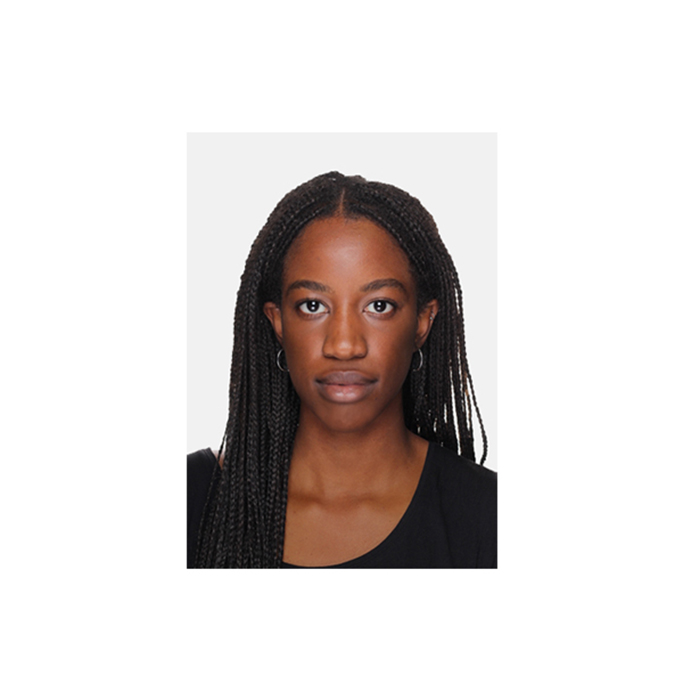 Frédérique Albert-Bordenave
Beeldend kunstenaar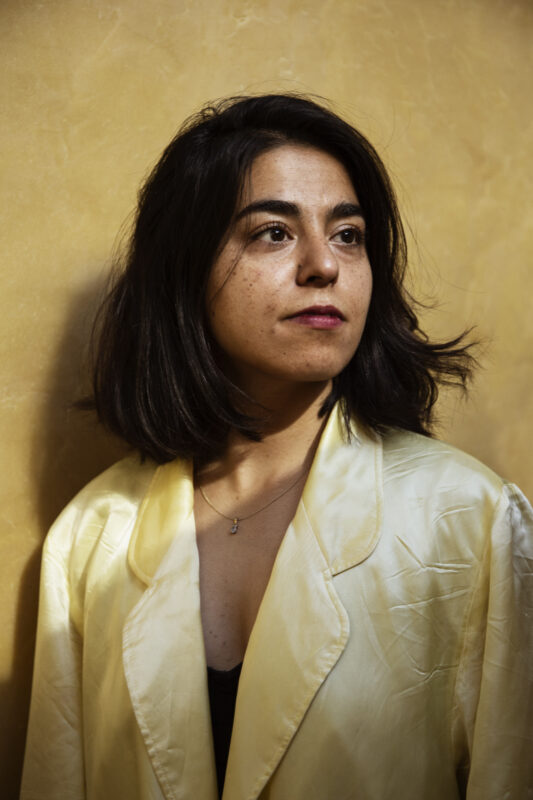 Narges Mohammadi
Kunstenaar en Curator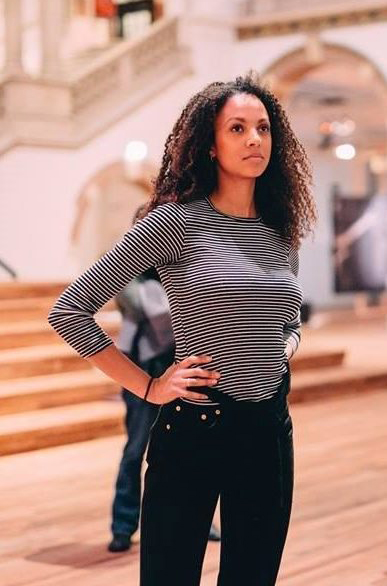 Rita Ouédraogo
Curator, onderzoeker, antropoloog en programmamaker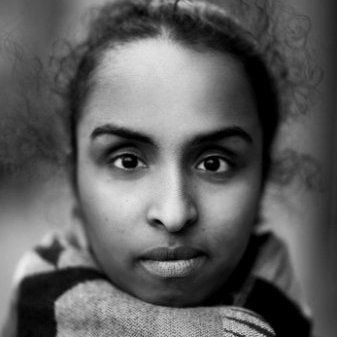 ---
Magazine