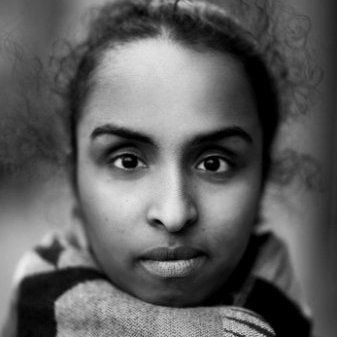 Amal Alhaag
Amal Alhaag is een onafhankelijke curator, culturele programmeur en radio-dj met een interesse in counter-culture, orale geschiedenissen en globale sociale vraagstukken. Haar werk verkent deze thema's via kort- en langdurige samenwerkingen met publiek, kunstenaars en diverse culturele organisaties. Haar projecten bevinden zich op de snijvlakken muziek en hedendaagse kunst, (post)kolonialisme en antropologie om 'oncomfortabele' zaken te onderzoeken, te agenderen en te bekritiseren.
In 2012 trad Amal Alhaag op als curator-in-residentie bij NODE, Center for Curatorial Studies te Berlijn. Daarvoor werkte ze als culturele programmeur bij de Tolhuistuin, Amsterdam (2009-2012).
Samen met kunstenaar Maria Guggenbichler, stichtte Alhaag The Side Room, een discursief platform voor kunst & intersectionele theorie in Amsterdam. Daarnaast is ze de artistieke directeur van het urban cultuur platform Metro54. Vanuit deze hoedanigheid leverde ze een bijdrage aan het samenstellen van de tentoonstelling BLUEPRINT: Whose urban appropriation is this? (2017) over de relatie tussen straatcultuur en architectuur in TENT Rotterdam.
Momenteel is Amal Alhaag als curator voor publieke programmering betrokken bij het Tropenmuseum, Amsterdam en levert ze als curator een bijdrage aan de programmering van Framer Framed. In 2018 stelde ze voor Framer Framed in Amsterdam en 198 Contemporary Arts & Learning in London de tentoonstelling Diasporic Self: Black Togetherness as Lingua Franca samen, een project dat zij gezamenlijk initieerde met kunstenaar en curator Barby Asante.
---
Exposities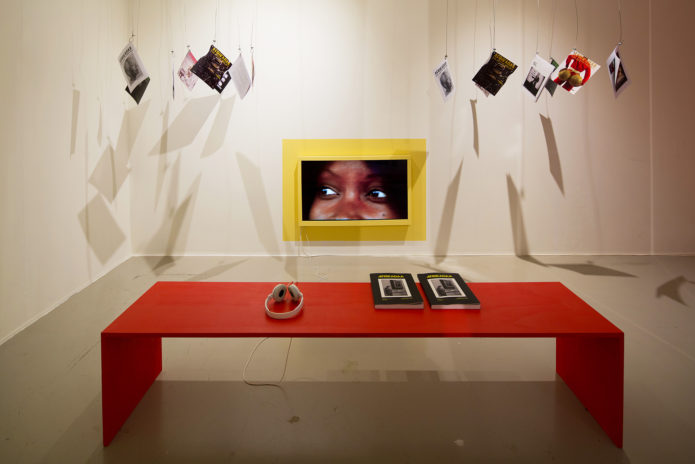 Expositie: Diasporic Self – Black Togetherness as Lingua Franca
Een project van Amal Alhaag en Barby Asante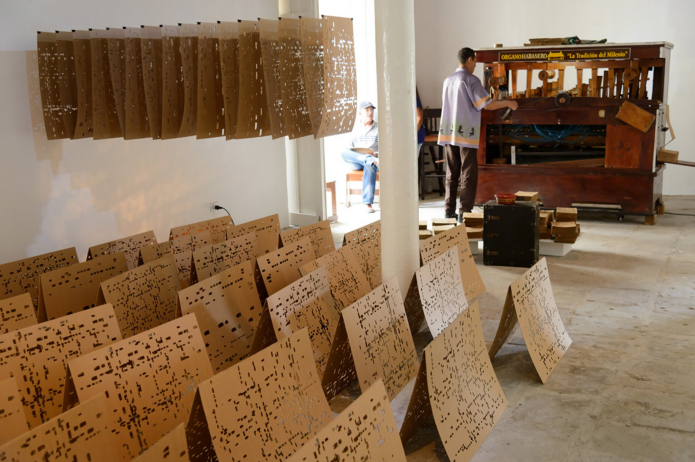 Expositie: El Órgano Oriental
Een presentatie met werk van Antonio Jose Guzman en een live interactief programma, onder de titel Water No Get Enemy, samengesteld door Amal Alhaag
---
Agenda
Finale Diasporic Self: Black Love Letters & Manifestos
An event celebrating the final day of Diasporic Self: Black Togetherness as Lingua Franca
Diasporic Self: Lingua Franca of Black Poetics
This event offers space for (performative) readings that peel away, show, uncover the layers and complexities of black poetics of the everyday.
Diasporic Self: Caring as Lingua Franca – Fiction & Myths of Black Womxnhood
Een bijeenkomst in samenwerking met Dipsaus podcast
Citizenship & Cultural Production #1, Co-creation and the Commons
De eerste sessie als onderdeel van programmareeks Broadcasting from Babylon
Programmareeks: Broadcasting from Babylon
On intersectional feminist, queer, and anti-colonial embodied, listening and sounding practices
Opening: Expositie Diasporic Self: Black Togetherness as Lingua Franca
Een project van Amal Alhaag en Barby Asante
Diasporic Self II: Dancing as lingua franca (a gathering in progress)
Een evenement in het kader van Amsterdam Art Weekend 2018, met Hannah Catherine Jones, Ogutu Muraya, Amal Alhaag, Barby Asante.
Pedagogies of Violence, Pedagogies of Care
Part of 'Moving Together: Activism, Art and Education - A Week with Angela Davis'. Hosted by Amal Alhaag & Maria Guggenbichler.
Pedagogies of the Opaque (I): Black Schools: Learning for and by Black Futures
Symposium: Declassified – How to Un/Engender the Ethnographic Object?
On the (historical) construction of gender and sexuality within the ethnographic collecting practices of museums
Filthy Mouth, Dirty Politics #2
Een 'anti-conferentie conferentie'; experimenteren met smerige, vulgaire taal en radicaal feminisme
Framer Framed op Art Rotterdam 2016
Met de installatie El Órgano Oriental en een live interactief programma van Amal Alhaag, onder de titel Water No Get Enemy.
Mining, Memories and the Body: An evening with a.o. Melanie Bonajo
Addressing the politics and poetics of changing industries, such as mining
Diasporic self: sound as lingua franca
Finissage van de expositie Ancestral Blues
In Dialogue II: Questioning the explorer
Kan een 'artistieke pelgrimstocht' bijdragen aan het opnieuw toe-eigenen van Afrikaanse geschiedenissen?
In Dialogue I: Deciphering and Reclaiming Histories
Artist talk met deelnemende kunstenaars Papa Shabani en Xenson Znja
Perspectives
Serie publieke events parallel aan de expositie Embodied Spaces
Filthy Mouth – Dirty Politics
Experimentele conferentie over de relatie tussen vunzige taal, radicaal feminisme en digitale (non) spaces
VENUS: the anti-hero hero
Interactief programma over de complexe historische erfenis van het zwarte en vrouwelijke lichaam
Talkshow De Dissident/Mag Het Licht Aan festival
Talkshow in de context van de expositie 'Embodied Spaces' met Amal Alhaag, Molemo Moiloa, Evan Ifekoya, Arsham Parsi en CB Berghouwer
---
Magazine