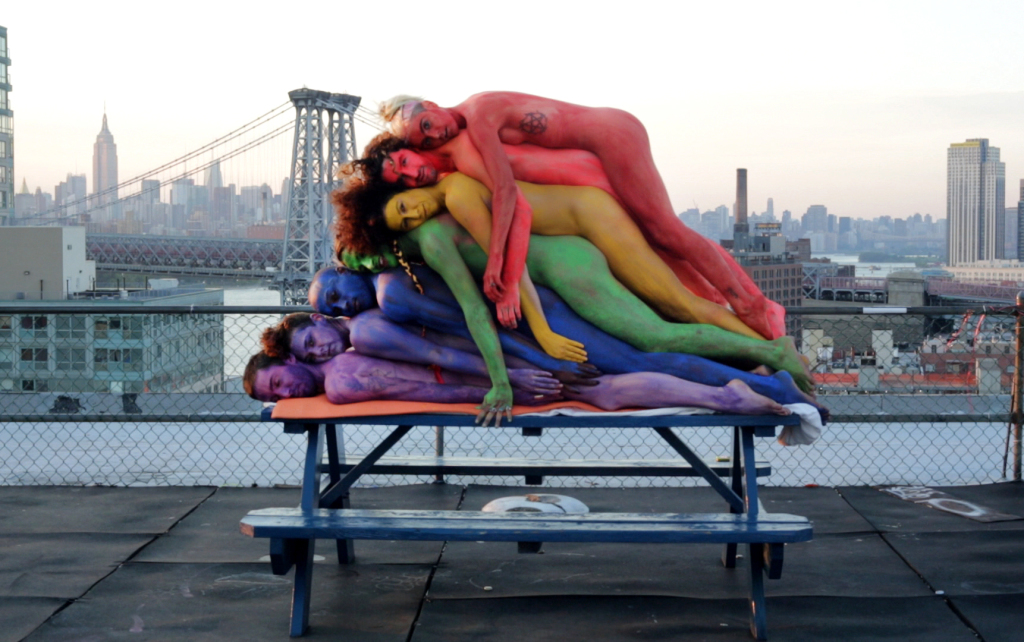 28 nov 2015 – 20:00
Mining, Memories and the Body: Een avond met o.a. Melanie Bonajo
– artist Melanie Bonajo, including a screening of the latest part of her Night Soil trilogy, Economy of Love (2015),
– introduced by curator Lene ter Haar (director of SCHUNCK* in Heerlen),
– a contextual conversation led by Susanne Eskens, with artist Kim Bouvy, writer/filmmaker Renée Mboya and researcher/curator Margaret Tali.
---
"Like the dead seeming cold rocks, I have memories within that came out of the material that went to make me."haar
– Zora Neale Hurston
To most of us, the mines may feel like distant historical incidents, but to some the memories are still vivid. Very sporadically we come across media reports on blood diamonds from Sierra Leone, mining incidents in Turkey or the heightened conflicts with indigenous people in India.  To a degree, the relationship between commodification of a landscape and the transformation in patterns of consumption that mining and mining revenues may bring about is affecting us all visibly. Since, across the globe mining industries have fueled everything from popular cultures, urbanization, gentrification, industrialization to migration. Simultaneously, the work within the mine industries often remain invisible and 'underground', comparable to other undervalued or erased forms of labor, such as sex work, which are hidden in plain sight. In what ways are bodies and forms of labor deliberately confined to the margins of cities and countries?
Mining, Memories and the Body addresses the politics and poetics of changing industries, such as mining. During this discursive event we look at how we are constantly redefining the spatial peripheries and how these changes affect urban, conflict, memories and cultural landscapes, as well as the labour and everyday lives of 'marginalized' people.  Additionally, we examine subject positions and bodies that are mobilized as capital, both bottom-up (by individuals themselves) and top-down (by society, institutions). How are these bodies instrumentalized to fulfill particular needs in a continuously changing society? Mining and Memories is also an exploration of the historical memory and the role of culture in documenting, responding and interpreting histories.
Artist Melanie Bonajo (1978) was born as the daughter of a Slovenian mineworker in the south of the Netherlands. Her work consists of videos, photographs, performances and installations. Her latest film Night Soil – Economy of Love is an experimental documentary on a new movement of sex work activists in Brooklyn.
---
This event is organized as part of the Koempels (2015) exhibition at Framer Framed, curated by Lene Ter Haar in cooperation with Rik Meijers. Special thanks to Amal Alhaag for organising this event.
---
On Night Soil – Economy of Love 
Night Soil – Economy of Love (2015) is an experimental documentary about a new movement of Brooklyn sex work activists. In a place where a swipe right on a smartphone can grant access to supermarket sex, where politicians hire prostitutes just to be cuddled, where loneliness increases in a disconnected physical world and where some modern medicines are harming sexual desires, these young women question the ways monetary exchange might be in an ultra-capitalist and increasingly sterile public and private sphere by bringing forward a contemporary spiritual approach to the body, a receding of the gender roles and the controversial healing potential of orgasms. Immediate sensual appetites often collide with transcendental aspirations and culturally specific definitions of pleasure. Though their work remains illegal, they see it as a necessary step; this community represents the mobilization of women's joint power and empathy towards a place where sex is not obscene, but empowering, not pornographic, but a mutually positive place.
Extractivisme
/
---
Exposities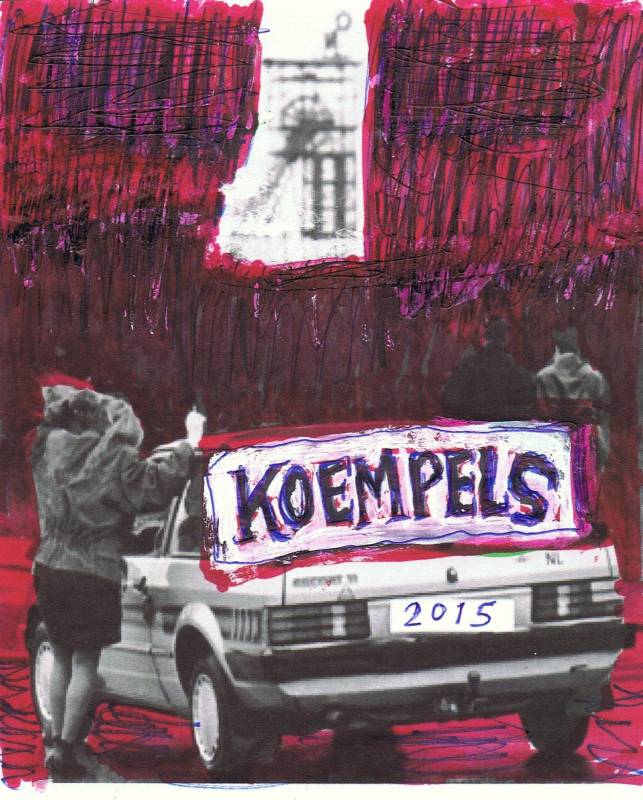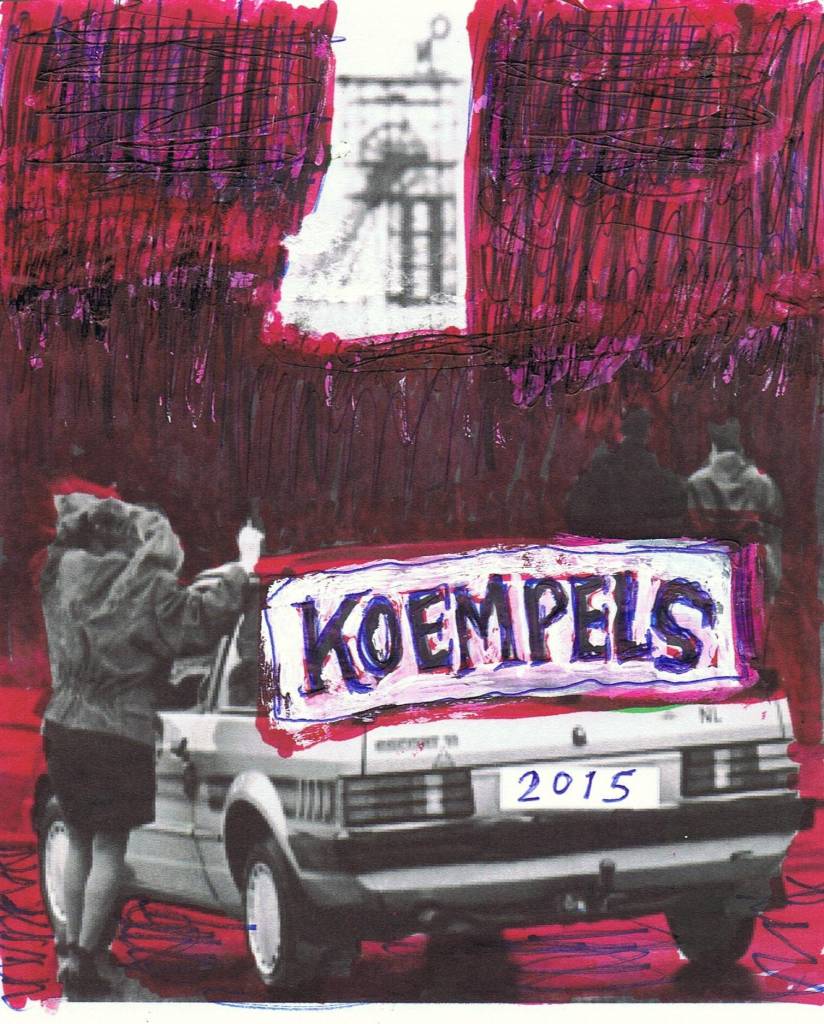 Expositie: Koempels
Een expositie over de sporen van het Limburgse mijnbouwverleden in de hedendaagse kunst, samengesteld door Lene ter Haar
---
Netwerk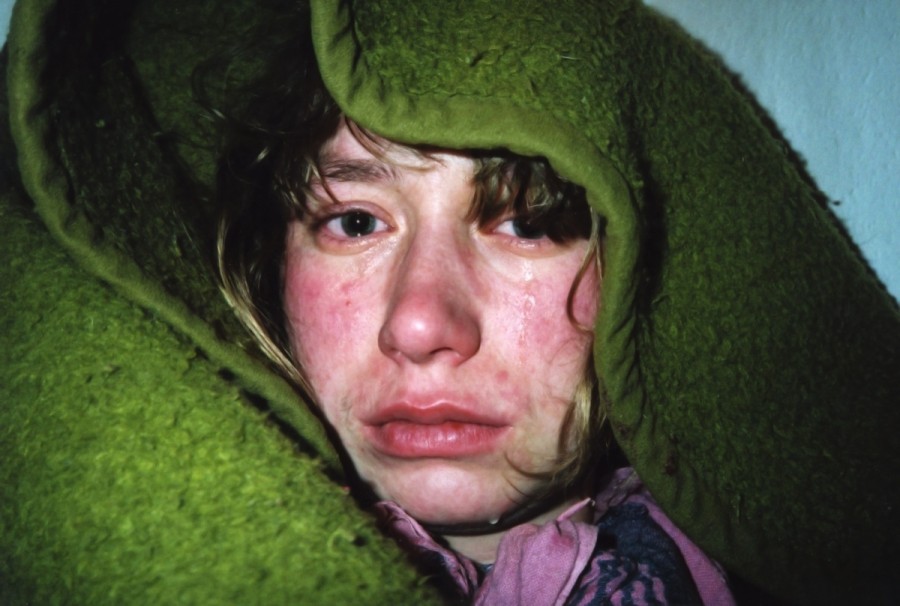 Melanie Bonajo
Kunstenaar