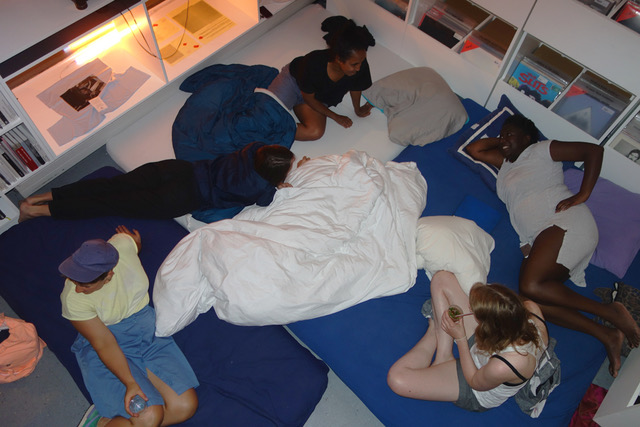 Maria Guggenbichler
Maria Guggenbichler
 thinks, laughs, dances, plays, collaborates, doubts, listens, talks, walks, organizes, 
publishes and hides, works and not works, and spoils the broth with too many cooks, fellow strangers, and friends.
Maria has been collaborating with her friend Amal Alhaag since 2013. Together they initiated and ran the 
Side Room
 in Amsterdam (2013-2016) and collaborate on many other events, pranks, and trickster moves. 

Maria 
lives and works between Amsterdam and the mountains.
---
Exposities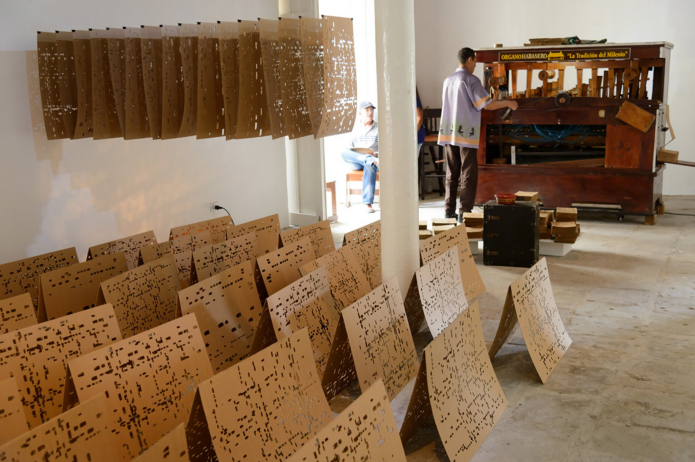 Expositie: El Órgano Oriental
Een presentatie met werk van Antonio Jose Guzman en een live interactief programma, onder de titel Water No Get Enemy, samengesteld door Amal Alhaag
---
Agenda
Citizenship & Cultural Production #1, Co-creation and the Commons
De eerste sessie als onderdeel van programmareeks Broadcasting from Babylon
Programmareeks: Broadcasting from Babylon
On intersectional feminist, queer, and anti-colonial embodied, listening and sounding practices
Pedagogies of Violence, Pedagogies of Care
Part of 'Moving Together: Activism, Art and Education - A Week with Angela Davis'. Hosted by Amal Alhaag & Maria Guggenbichler.
Pedagogies of the Opaque (I): Black Schools: Learning for and by Black Futures
Symposium: Declassified – How to Un/Engender the Ethnographic Object?
On the (historical) construction of gender and sexuality within the ethnographic collecting practices of museums
Symposium: Art as Resistance #1
One day symposium on art as resistance, focusing on diversity, involving communities and the local relevance of a place
Filthy Mouth, Dirty Politics #2
Een 'anti-conferentie conferentie'; experimenteren met smerige, vulgaire taal en radicaal feminisme
Framer Framed op Art Rotterdam 2016
Met de installatie El Órgano Oriental en een live interactief programma van Amal Alhaag, onder de titel Water No Get Enemy.
Filthy Mouth – Dirty Politics
Experimentele conferentie over de relatie tussen vunzige taal, radicaal feminisme en digitale (non) spaces
---
Magazine