Werkplaats Molenwijk
---
Werkplaats Molenwijk is a project space in Amsterdam-Noord, for and by local residents interested in art, culture, heritage and society.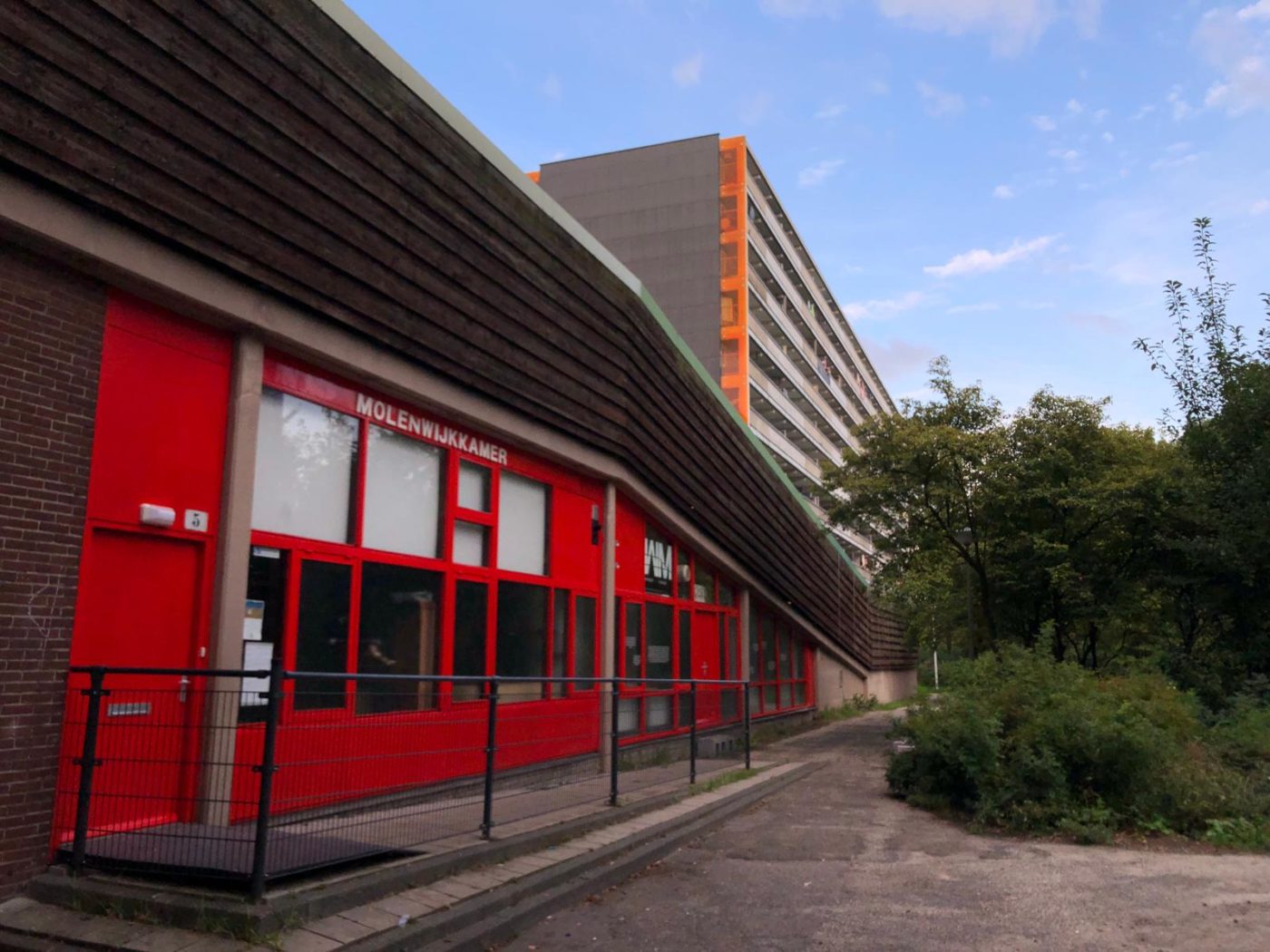 ---
Werkplaats Molenwijk
Werkplaats Molenwijk is the second project space of Framer Framed, a space much more room for collaboration and meeting. Visitors can initiate programs, participate in the organization, enjoy presentations, interact with each other and eat together. In addition, Werkplaats Molenwijk offers space for an artist's residence, where artists temporarily take up residence in the neighborhood and create new work in cooperation with the neighborhood.
Framer Framed stands for the accessibility of art and culture to the widest possible audience. The workplace offers the opportunity to contribute to talent development and experiment with new exhibition methods, such as collective curation.
Address: Werkplaats Molenwijk
Molenaarsweg 3, 1035EJ Amsterdam
Opening hours : Wednesday - Thursday - Friday
11:00-17:00 hrs and during events and activities (see the agenda for more information)
Preferably by appointment. Please send an email to werkplaats@framerframed.nl
Contact
Werkplaats Molenwijk is in full development and we are open to tips and ideas from the neighbourhood. Please contact us via werkplaats@framerframed.nl