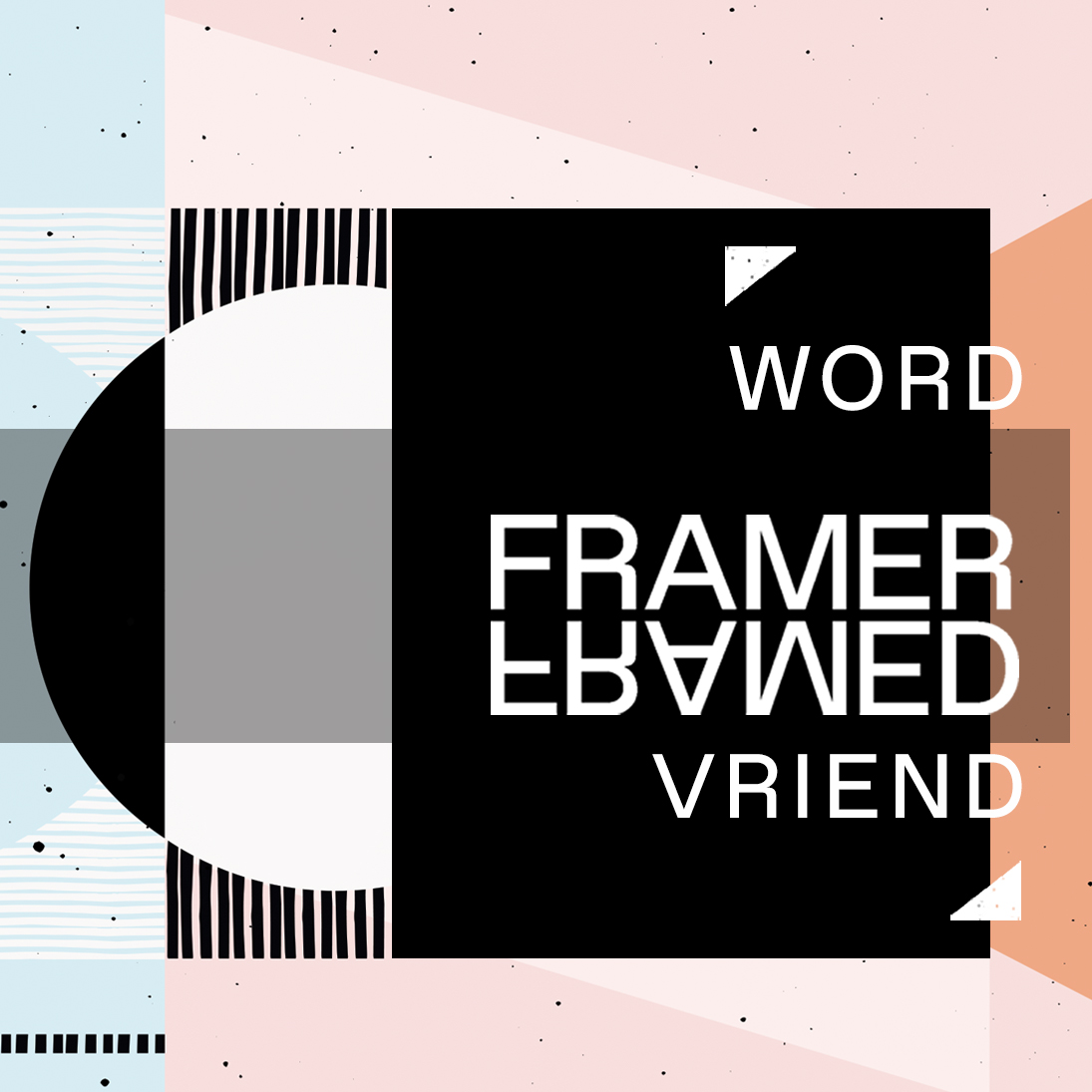 Become a Framer Framed friend
.. and keep visual arts accessible to all!
Become a Framer Framed Friend now to receive:
For €5 a month, €60 a year:
– Access to exclusive previews of exhibitions
– Curator tours and meet & greets with artists
– All publications of future exhibitions
– A cotton bag designed by InnaVisions
For €10 a month, €120 a year
– All of the above! And….
– An exclusive, limited edition A3+ print by InnaVisions
Exactly five years ago in May, the Framer Framed exhibition space opened in the Tolhuistuin in Amsterdam. Over the past years we have organised many wonderful programmes and exhibitions, dealing with the interconnectedness between art, activism, identity, politics, history and collection policy. From the Crisis of History trilogy with contemporary art from the Middle-East, to media art in the 'fake news' era. From a symposium on the repatriation of Indonesian art, to a project on art and black togetherness in Europe. With valuable contributions by interesting artists and curators from all over the world.
We never ask visitors for an entrance fee, because we feel that visual art should be accessible and free for everyone. From the same conviction, we opened a second project space in 2018, in the Molenwijk in Amsterdam-Noord, to make art more accessible to those outside of the city centre.
Become our 114th Friend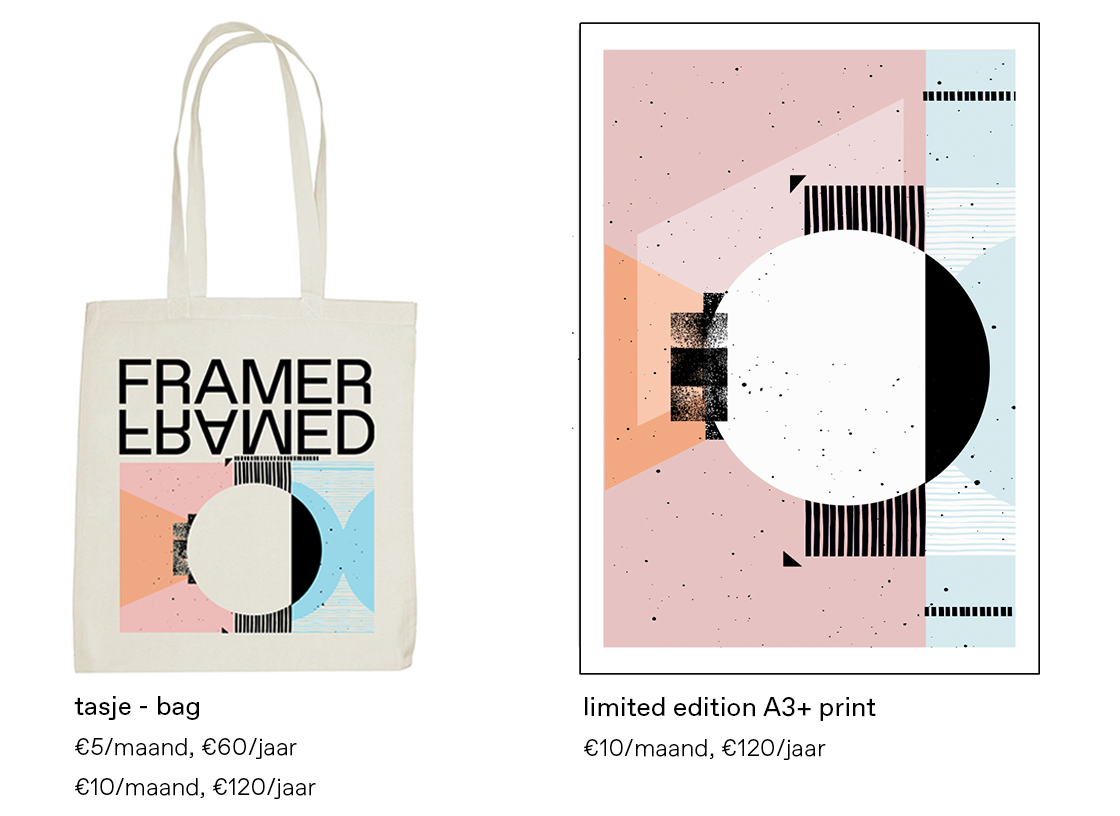 Framer Framed Friend rewards designed by artist InnaVisions, who also co-designed the space of exhibition Diasporic Self for us with Afaina de Jong! Click here to read more on his work and practice.
---
Payment type:
---
Other ways of contributing
If you, or your organisation/company, support Framer Framed's ideas and you would like to contribute more, or in a different way, we can work out a custom programme for you. For a (noncommital) conversation, please contact Framer Framed director Josien Pieterse via josien@framerframed.nl
Cultural 'ANBI' status
Did you know that donating to a Cultural ANBI offers significant tax benefits? A special extra gift deduction applies, as opposed to regular ANBI's. Read more on the Dutch government tax website, belastingdienst.nl.
---
A note on payments
Payments are processed through Mollie Payments as a payment service provider. In our exhibition space, you can also fill out a physical payment form with your IBAN bank account.
Other questions?
Please contact us via friends@framerframed.nl if you have any questions, we are happy to answer them for you!