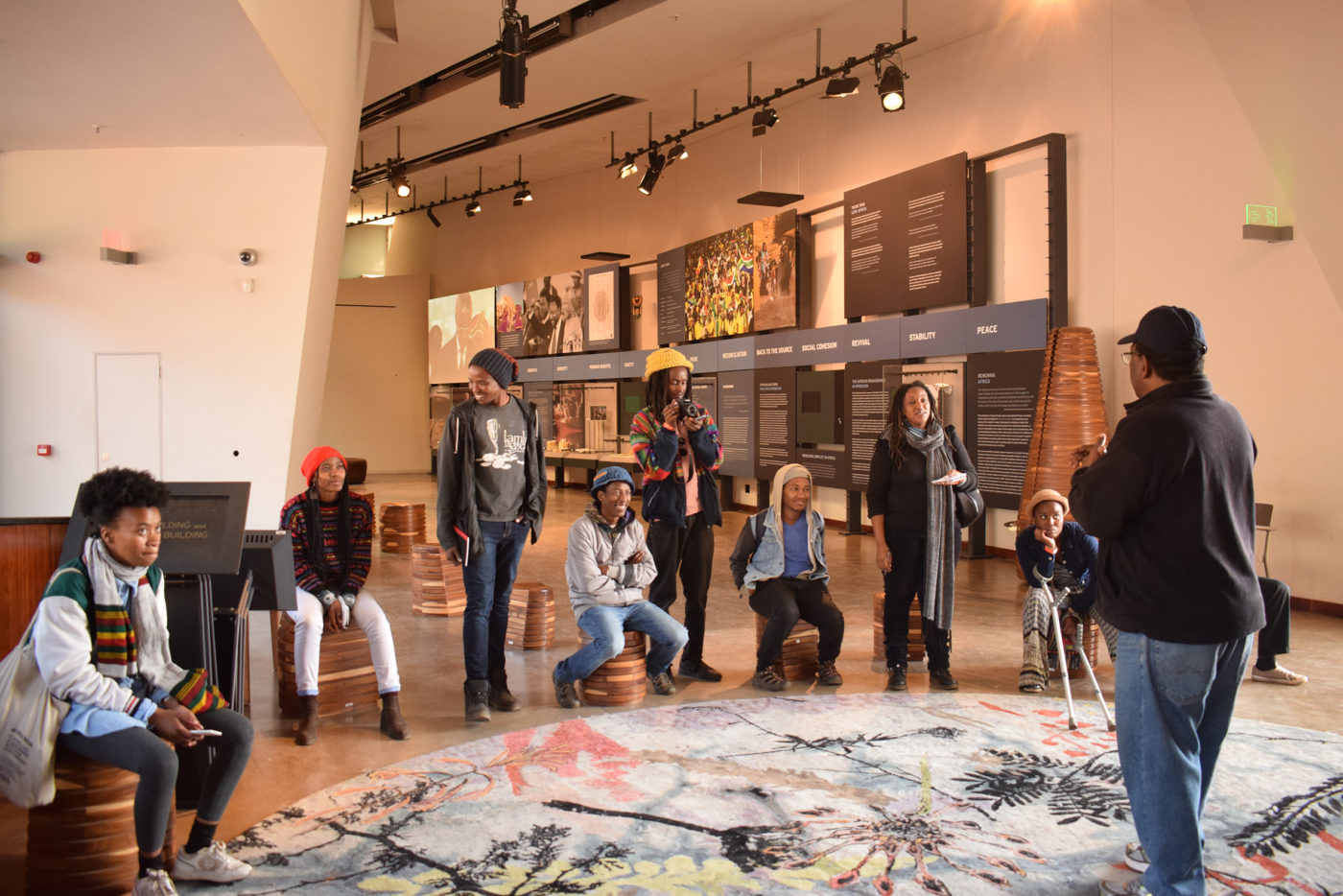 Decolonial Futures
---
First Term: 2020
About
Decolonial Futures is an exchange programme organised between the Sandberg Instituut, the Gerrit Rietveld Academie and Framer Framed in Amsterdam as well as Funda Community College in Soweto, South Africa. The programme was inspired by the desire to work collectively towards a decolonial future, in which an equal exchange of knowledges and perspectives from students working across the disciplines of art and design could be established.
Since 2020, the programme has followed the structure of simultaneous workshops in Amsterdam and Soweto, with moments for students to come together and share their working experiences. Each term focused on a specific project or theme informed by topical counter-hegemonic movements and initiatives around the world. The project, by the nature of the participants and their respective institutions, is centred around questions of decolonisation in the context of art and education. 
---
Funda Community College
October - December 2020
In the first term in 2020, the programme took a hybrid form in which participants in Amsterdam and Soweto communicated online with each other for a collective project. The participants in Amsterdam familiarised themselves with Funda's socio-cultural context which is inseparable from the rich history of Soweto and South Africa at large. Both groups of participants were invited to think critically and reflect on their position as well as the tensions between local and global narratives.
Curator and poet Ibrahim Cissé led the sessions in Amsterdam in direct collaboration with the participants in Soweto. Although the overlap in concerns shared by the two participating schools was a starting point for this exchange, Decolonial Futures recognises the specificity and singularity of struggles, inherent to their local and political contexts. As such, respective groups were invited to further complicate the questions at hand and inform each other's progress. 
---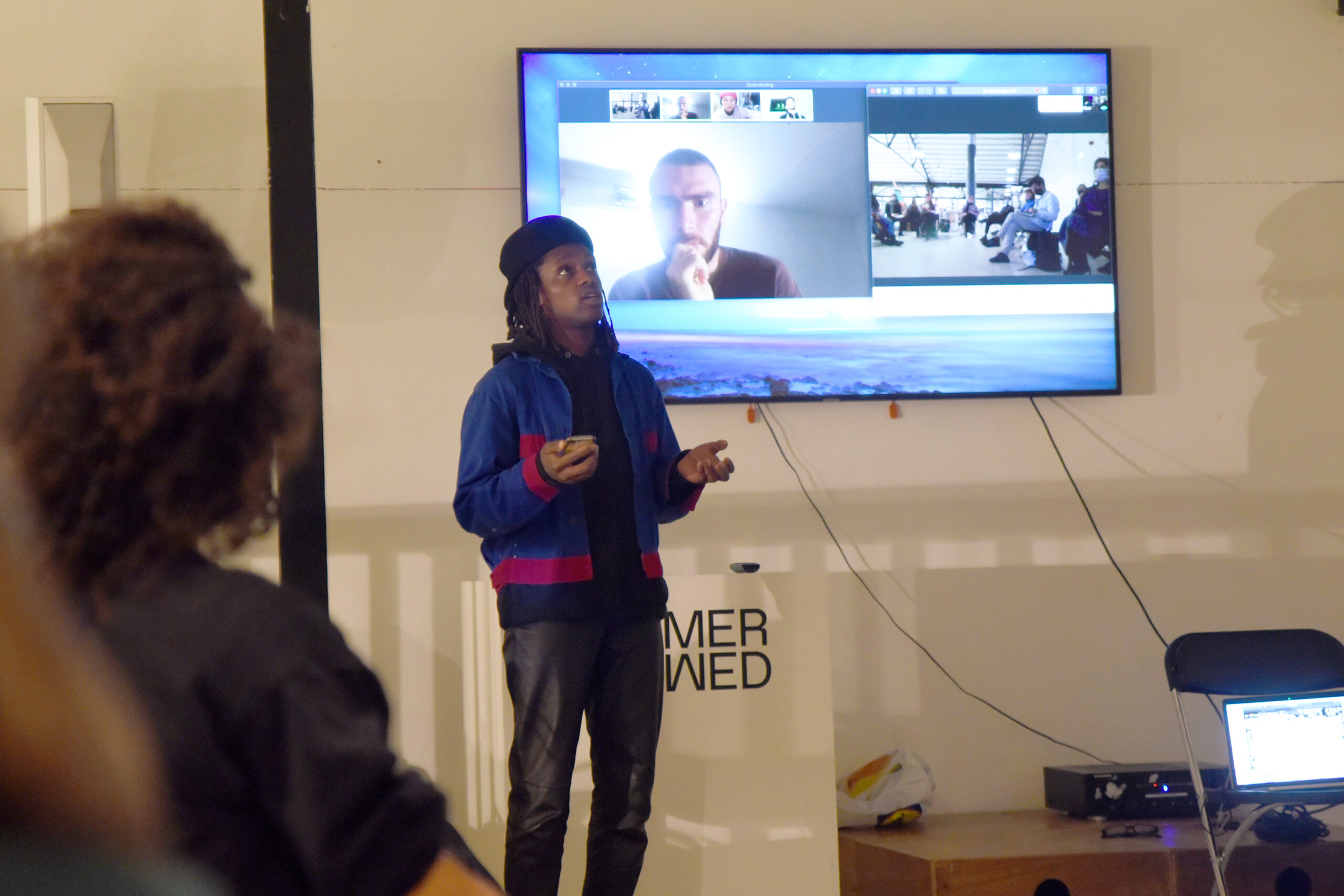 ---
---
Winter School
March - April 2021
During the second term of the first year, Decolonial Futures collaborated with sonsbeek20→24 under their curatorial framework which was focused on Labour and the Sonic. Across two months, the workshops delved into traditional forms of African storytelling and the creation and transfer of knowledge via music and songs in various different cultures.
The classes in Soweto were led by media practitioner and radio pioneer Sibusiso "General" Nxumalo, who invited participants to create methodologies that aim to restore the centrality of orality on the African continent in the archaeology of knowledge creation, curation & propagation.
Classes in Amsterdam were led by the musician and composer Sami El-Enany and by sound artist Shenece Oretha, who responded to the thematic songs Nxumalo chose and aimed to build a sound archive that contributed to a radio show as part of sonsbeek's public programme. The final workshop was organised by Werker Collective, who led a printmaking workshop with archival images from decolonial and revolutionary movements.
The introductory seminar was open to the general public, as part of the sonsbeek programme. Shenece Oretha, Sami El-Enany, Sibusiso "General" Nxumalo and Werker Collective presented their practices in relation to the themes of sonsbeek20→24.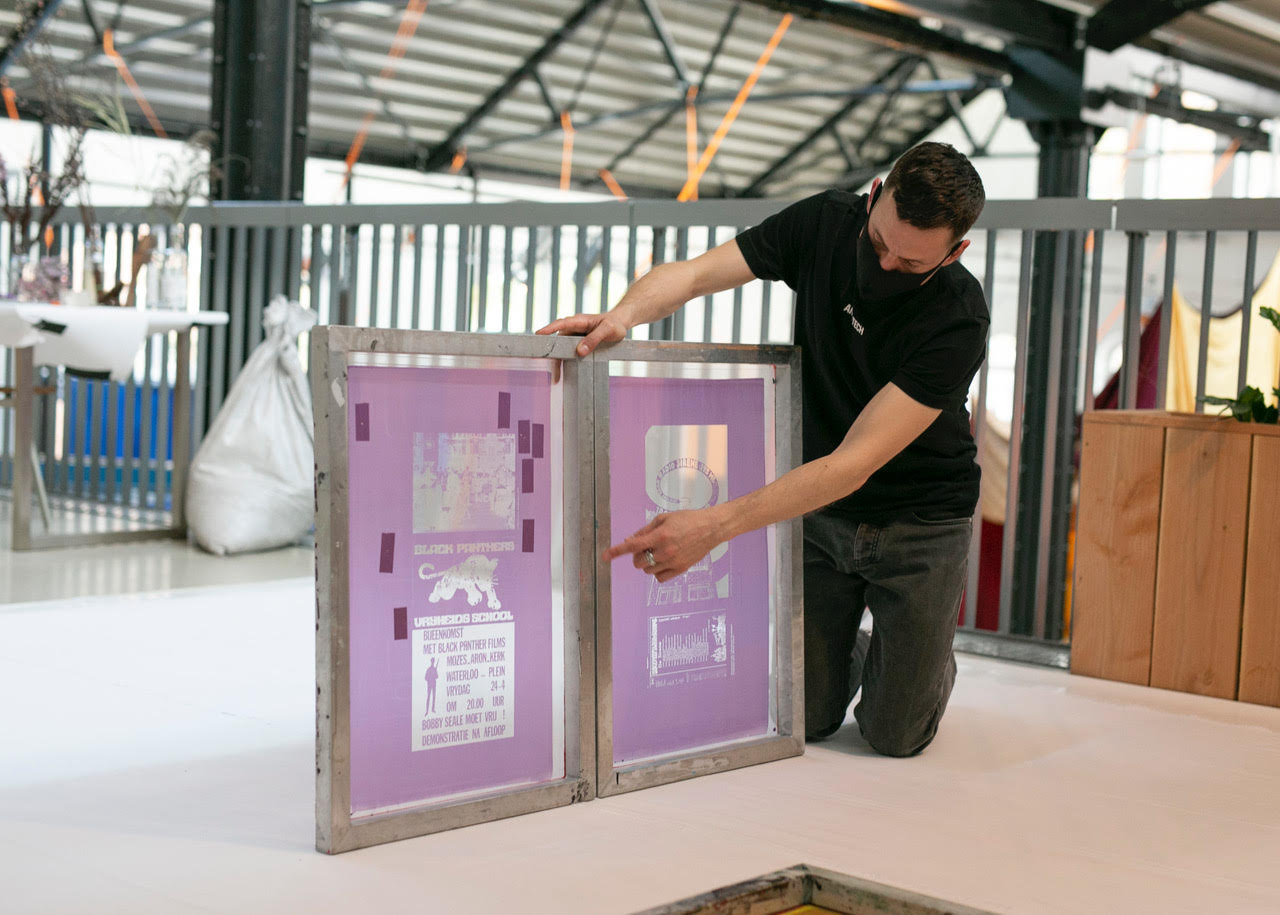 ---
---
---
Winter School
November - December 2021
The programme began again in November 2021 with the new lens of documentary as a medium of both de/colonial practices of making, representing and looking. Some of the starting questions explored:
• What are the ways in which the colonial affect you/your environment in day to day life?
• How could you capture that feeling/observation/relation?
• How does documentary, as a medium, participate in de/colonial practices of making, representing and looking? How can the medium become a tool for empowerment?
• What methodology can you think of/do you want to apply in the making of a documentary?
There were three workshops, led by artist and filmmaker Sara Blokland, writer and educator Aditi Jaganathan, & writer and critic Ariella Aïsha Azoulay. These semi-public sessions took the form of screenings, talks and workshops by these individuals whose practices engage with narratives of de/coloniality, their histories and their current unfolding.
---
---
---
Winter School, February - March 2022
For 2022, Decolonial Futures hosted a Winter School programme with a series of hybrid workshops in February and March, culminating in a full day symposium at Framer Framed in April.
The workshops came within the context of Framer Framed's project, DIT, an experimental gap between exhibitions focused on projects, ideas, and reflections, with special attention for community building activities.
The first series Creating Space for a Hundred Flowers to Bloom: A Word of Mouth followed the overall theme of movement. This workshop was at the crossroad of both artists' practices, taking inspiration from words, images and songs that have shaped their identities and fuelled a sense of hope in their creation. Music being a vessel to convey stories and contextualise social realms can equally mirror and influence communities through intangible energy and lyricism. Although each workshop was a stand alone session, led together by one cultural practitioner in the Netherlands and an artist from Funda, the organisers worked together to further bridge the gap in historicity and localities in the present tense.
The second series, The Womb Republic - How to Rebirth was intended to amplify and multiply decolonial strategies by artists and creatives who recall and revise their own stories using various methodologies, crafts and mediums. By way of storytelling, the depiction of personal journeys and histories, gone and going, one may encounter some of the most striking tools that have been and are still employed to preserve the soul from all ills, choosing to identify with decolonial stances, minds and bodies as we call it today.
---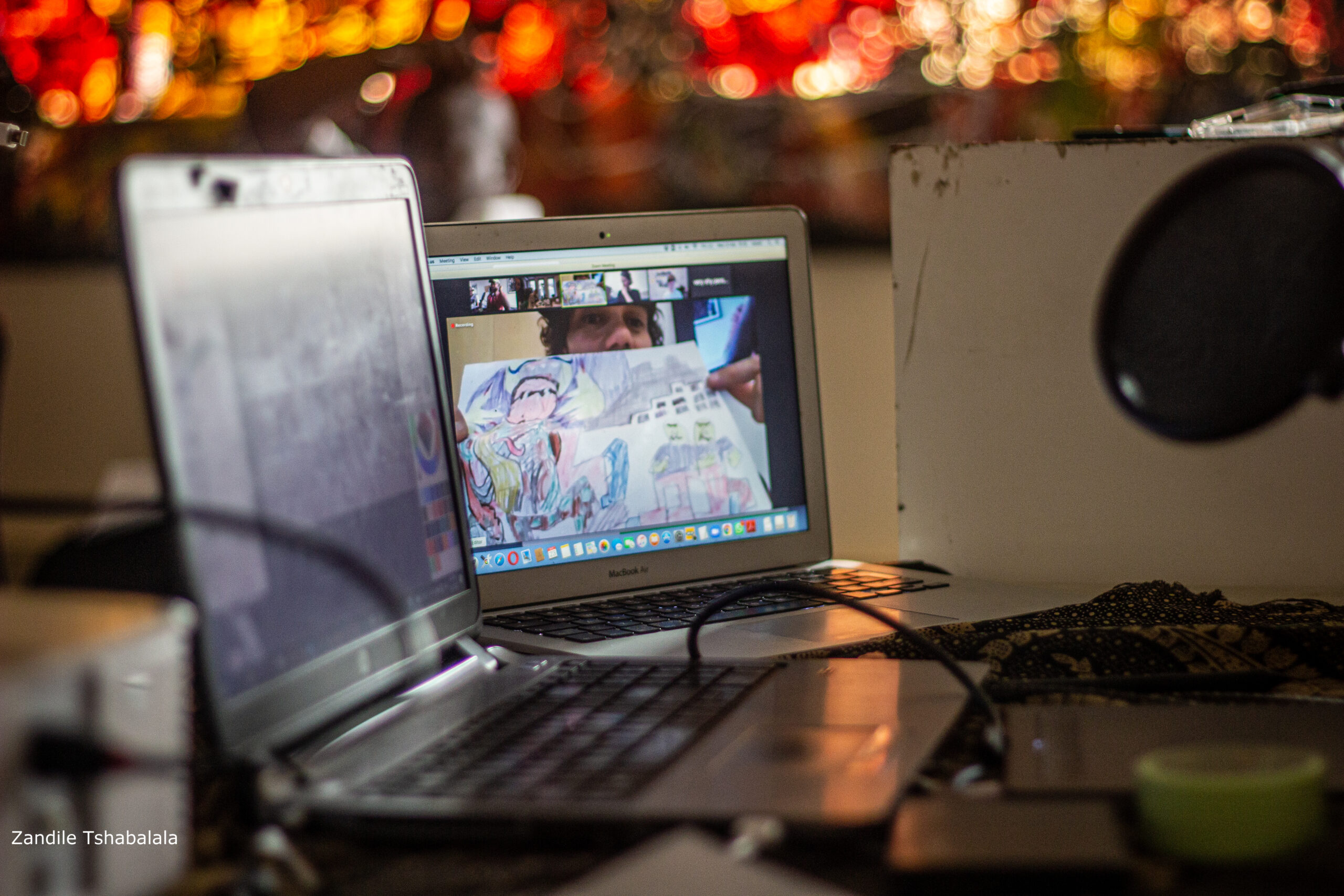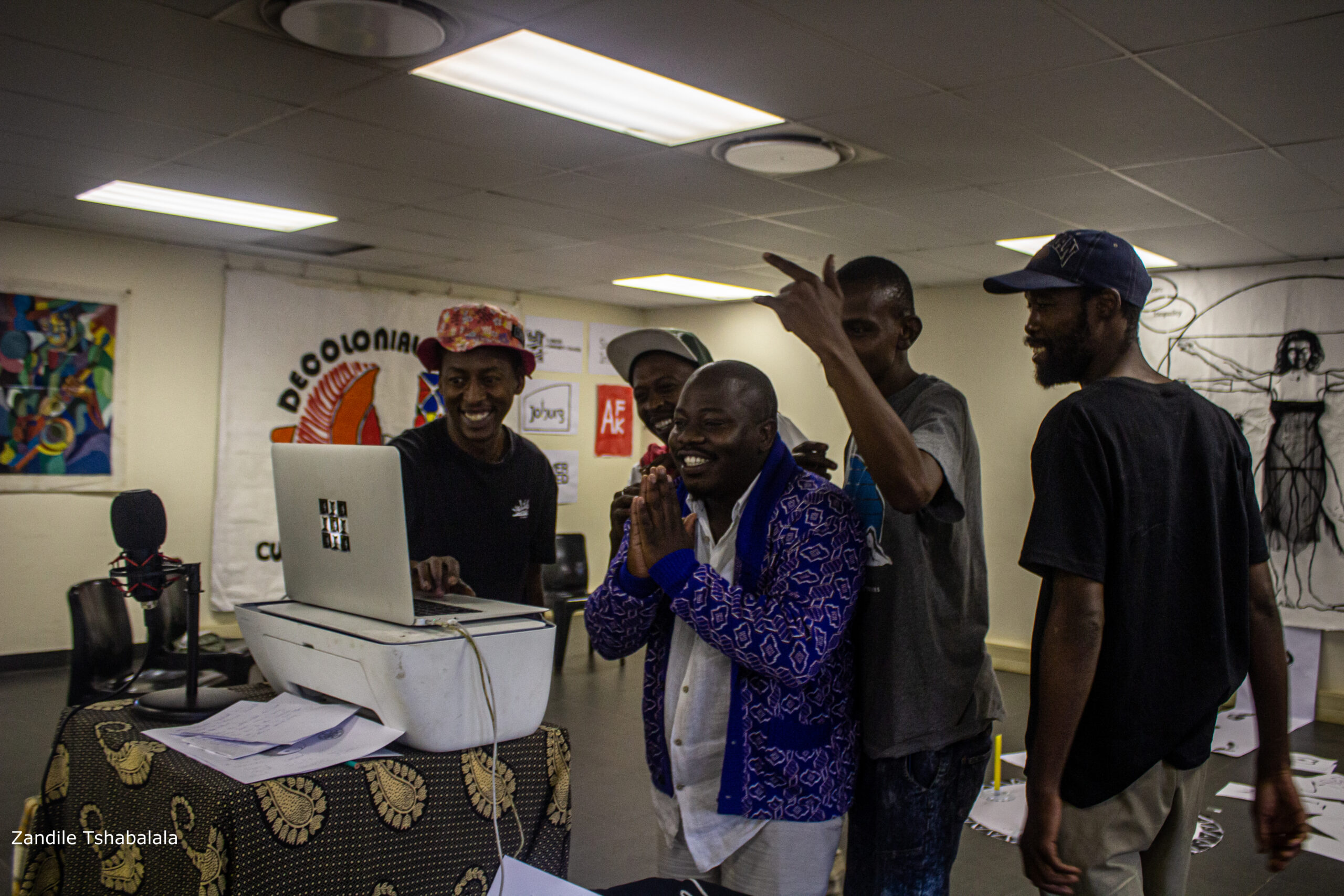 ---
Winter School, Symposium (3 April)
The Winter school concluded with a hybrid symposium hosted at Framer Framed in Amsterdam and the June 16 Interpretation Centre in Soweto. The symposium featured many South African artists, who joined forces with local initiatives and art institutions based in the Netherlands, taking form through film screenings, poetry readings and presentations. activist, author and public writer, Françoise Verges and political activist, educator and organiser Zama Mthunzi gave impactful keynote lectures. There was performance art in Amsterdam, live music in Soweto, all shared through a live-stream.
With contributions from: Andisiwe Mpinda, Nelmarie du Preez and Bukhosi Nyathi, Kgotso Motaung, Sophie Stiller, Camila de Mussy and Susan Melo, Roccotole Vhoitumelo Mahlatse, Tasha Arlova, Fransisca Khami, Shreya de Souza and Akhona Bengu.
With introductory and closing words from Dorine van Meel, Ibrahim Cissé, Simangaliso Sibiya and Phumzile Twala.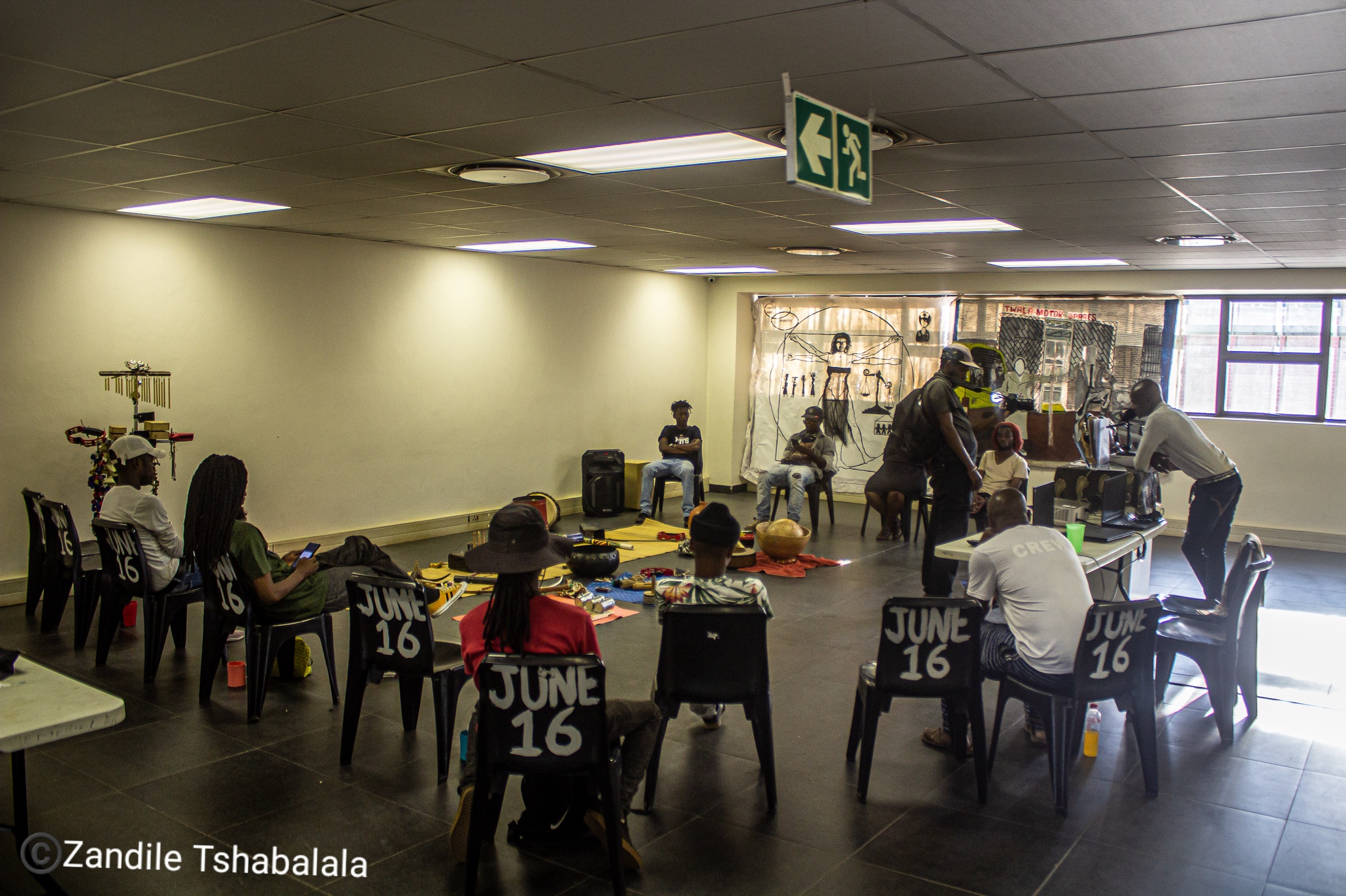 ---
Funda Community College
The participants in Soweto are either studying at Funda Community College or part of Mollo Wa Ditshomo, a youth-led primary co-operative based at the school. Founded in 1984, Funda Community College (formerly known as Funda Center) is one of the oldest independent Black-led institutions in the arts sector of South Africa, established in response to the inaccessibility of specialized training in the visual arts for Black South Africans under apartheid. Built on land donated by the Education Department of the previous political dispensation of South Africa with buildings donated by the likes of the Urban Foundation and IBM, among others, Funda continues to serve as a critical point of access to the visual arts sector for young Black South Africans. Funda's mission statement is to provide alternative education for social reconstruction.
---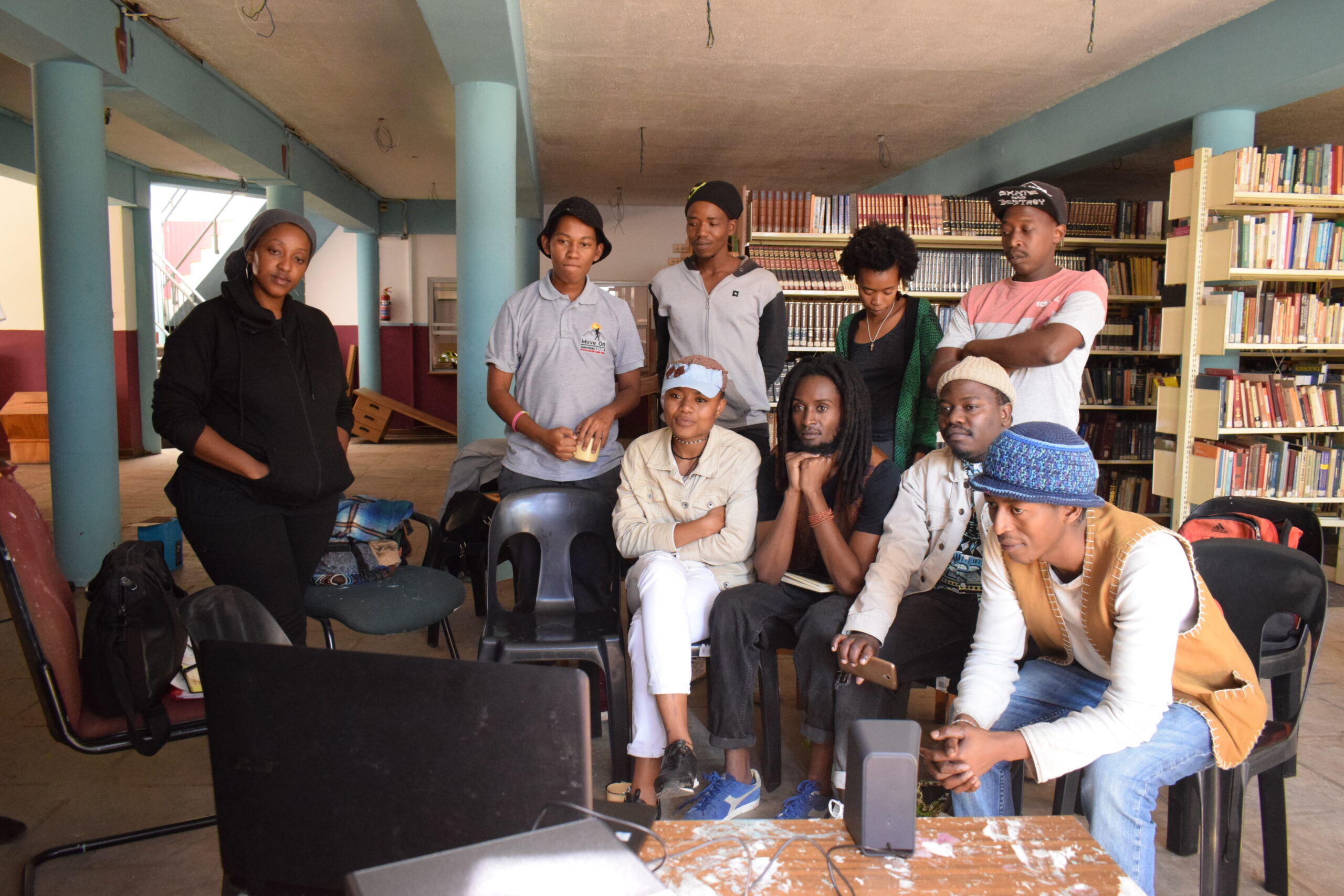 ---
Programme Team
Dorine van Meel and Ibrahim Cissé (Sandberg Institute / Gerrit Rietveld Academy, Amsterdam). Simangaliso Sibiya and Phumzile Nombuso Twala (Funda Community College, Soweto).
Josien Pieterse, Evie Evans, Ashley Maum (Framer Framed)
The Decolonial Futures Project is a collaboration between Funda Community College, Soweto, Sandberg Instituut, the Gerrit Rietveld Academie and Framer Framed, Amsterdam. It is supported by the Amsterdam Fund for the Arts (AFK).
---
Contact
For more information, contact us at info@decolonialfutures.org