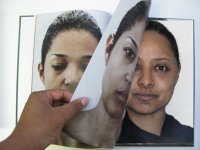 Sara Blokland
Sara Blokland (1969 NL) is a visual artist, independant researcher and curator of photography. She lives and works in Amsterdam. She studied at the Rietveld Academy (BA in photography) and graduated at the Sandberg Institute (MFA photography and video) in the Netherlands and a MA in Film and Photographic Studies from the Leiden University.
As a visual artist she is predominately working with photography. Her work reflects on the complicated role of this medium in relation to the histories of individuals, the concept of 'family' and culture heritage. Blokland's films and photographic works have a strong focus on the portrait and landscape as part of identity and memory.
Internationally her work has been exhibited in venues such as Kumho Museum (Seoul, Korea) and Gallery Lmak-projects (New York) the Stedelijk Museum Amsterdam, the Museum of Modern Art (Arnhem, Netherlands) and Gemeentemuseum The Hague (Netherlands) and Framer Framed (Amsterdam, Netherlands). Her work is part of several private and public collections, such as the ABN-AMRO Collection, the Rabobank Collection, Museum of Fine Arts in Houston, Gemeentemuseum The Hague and The Nederlands Fotomuseum (Rotterdam). She was also the photographer and editor of the book Van Waarde [Of Value] (2008) and the photographer of the publication The Surinam Police Band (2009).
Since 2009, she is the co-founder and co-director of UNFIXED Projects. The organization aims to create platforms for dialogue about photography, contemporary art and theory with a strong focus on cultural identity. In 2010 UNFIXED projects organized in cooperation with the Center for Contemporary Art Dordrecht in the Netherlands, the UNFIXED exhibition, artist-residency , workshop and symposium. Sara co-edited the publication: UNFIXED – photography and post colonial perspectives in contemporary art, which was co-published by Jap Sam Book (2012).
In 2020 Sara Blokland curated IDENTITIES – Contemporary Caribbean perspectives at the 'Museum for World Cultures in Amsterdam. For this exhibition guest curator and artist Sara Blokland assembled a group of artists whose visual work and research interrogates the histories of the Caribbean region. The exhibition incorporates new and existing work by four artists who draw inspiration from their Dutch-Caribbean backgrounds: Kevin Osepa, Quinsy Gario, Rachel Morón and Sara Blokland.
---
Exhibitions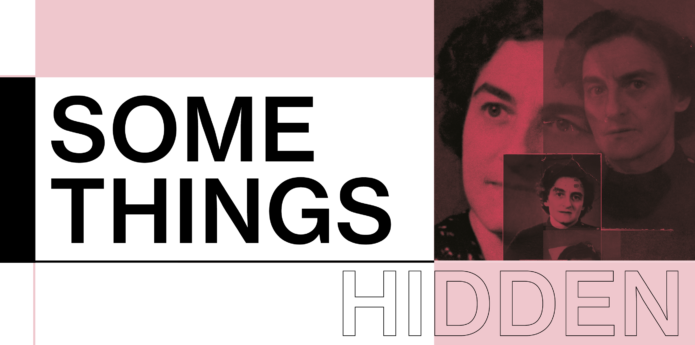 Exhibition: Some Things Hidden
In collaboration with Castrum Peregrini, curated by Nina Folkersma and Charlott Markus
---
Agenda
Decolonial Futures: Workshop with Sara Blokland
First term of Decolonial Futures programme 2021-2022
Lecture: Sara Blokland - Srefidensi and the reproduction of a family history
Lecture by Sara Blokland, about her art and the the project SrefidensiFoto, photo archives and the role of memory and identity in her work.
Open lecture series: Influence of colonialism on artistic expressions in former Dutch colonies
March/April 2017.
Book launch: Changing Perspectives & UNFIXED
Two upcoming publications give an impression of the current debate on globalisation and diversity in contemporary art.
Symposium: Shared Heritage - Theory and Practice
A symposium on the traces of Dutch colonial history in the Netherlands and the former Dutch colonies overseas.
---
Magazine