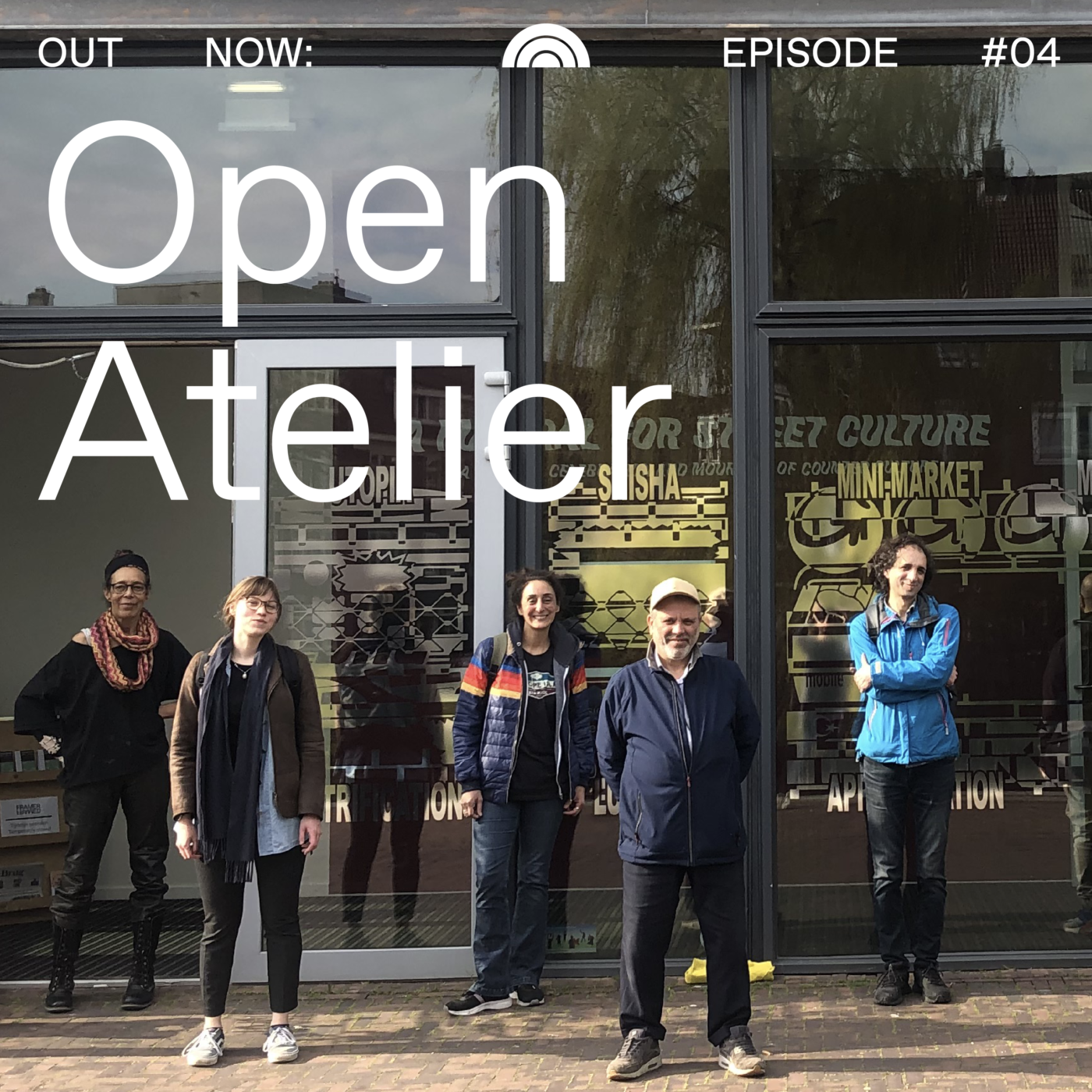 Open Atelier
The Open Atelier is a program for participants with a migration background, guided by therapists specialised in intercultural psychiatry and creative therapy. Since early 2020, Framer Framed has been collaborating with the close-knit group of individuals from the intercultural psychiatry field, led by art therapists: Suzanne Delshadian, her team Laura van den Dungen and Ruth Oppel. Following budget cuts in mental health care and the bankruptcy of PsyQ Amsterdam, Framer Framed has provided a permanent space for creative therapy every Monday at Oranje-Vrijstaatkade.

Since 2022, the Open Atelier has been part of the Through Art We Care project - a project in which Framer Framed and care organisation Cordaan work together with the aim to make the art institution a place that promotes change, emancipation and psychological well-being through art practice.
The participants work together with Framer Framed to organise workshops where they can explore different mediums. They also present their work in annual exhibitions. 
---
---
---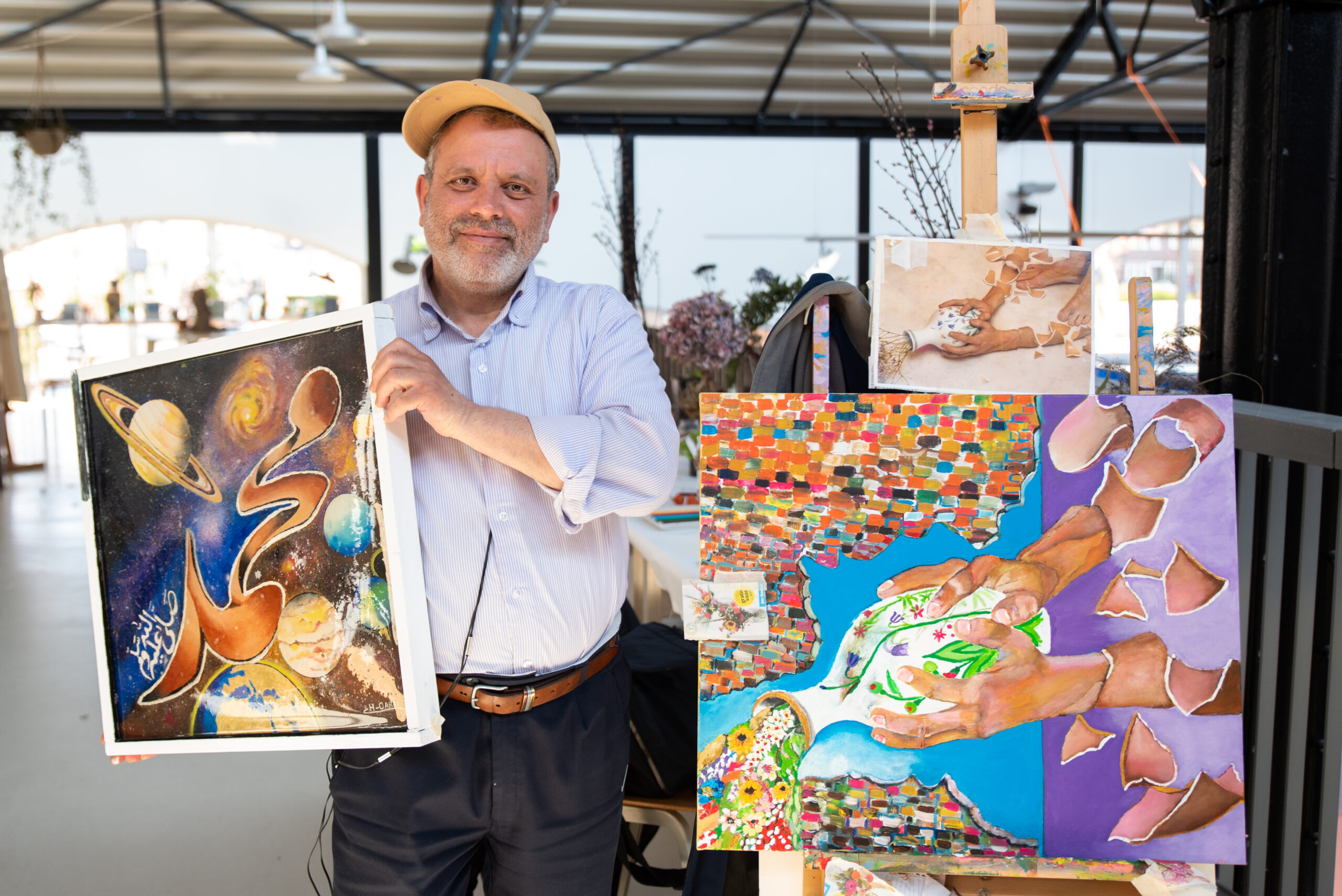 Hassan with his paintings at Open Atelier © Betul Ellialtioglu / Framer Framed
---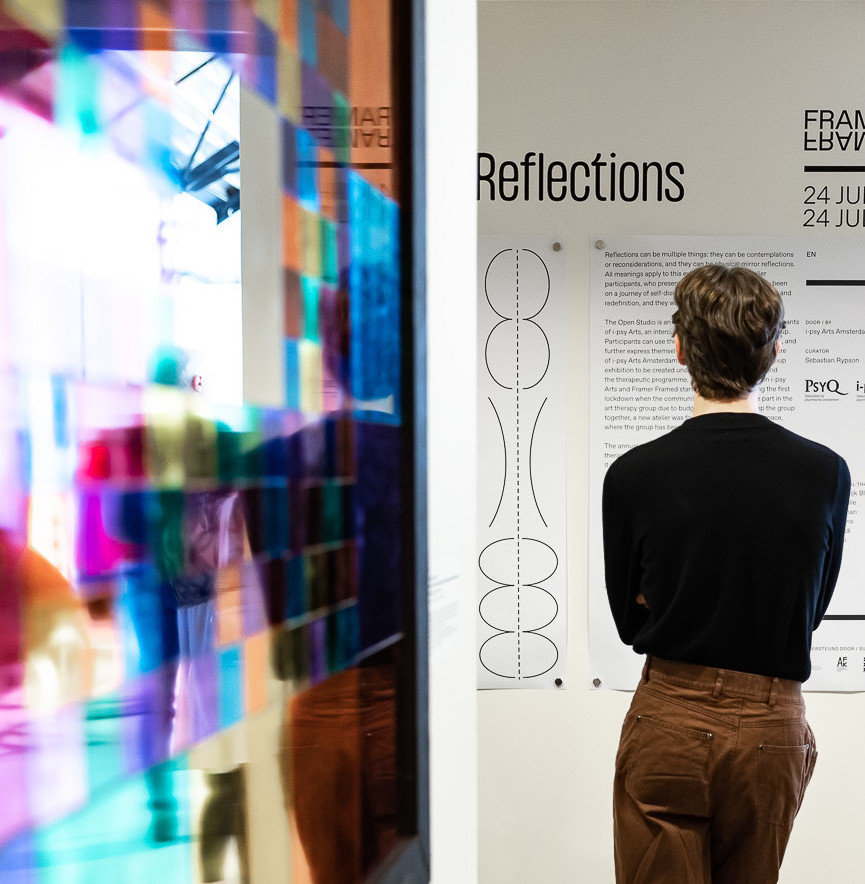 Exhibition 'Reflections' (2022) by the Open Atelier, photo by Maarten Nauw / Framer Framed
---