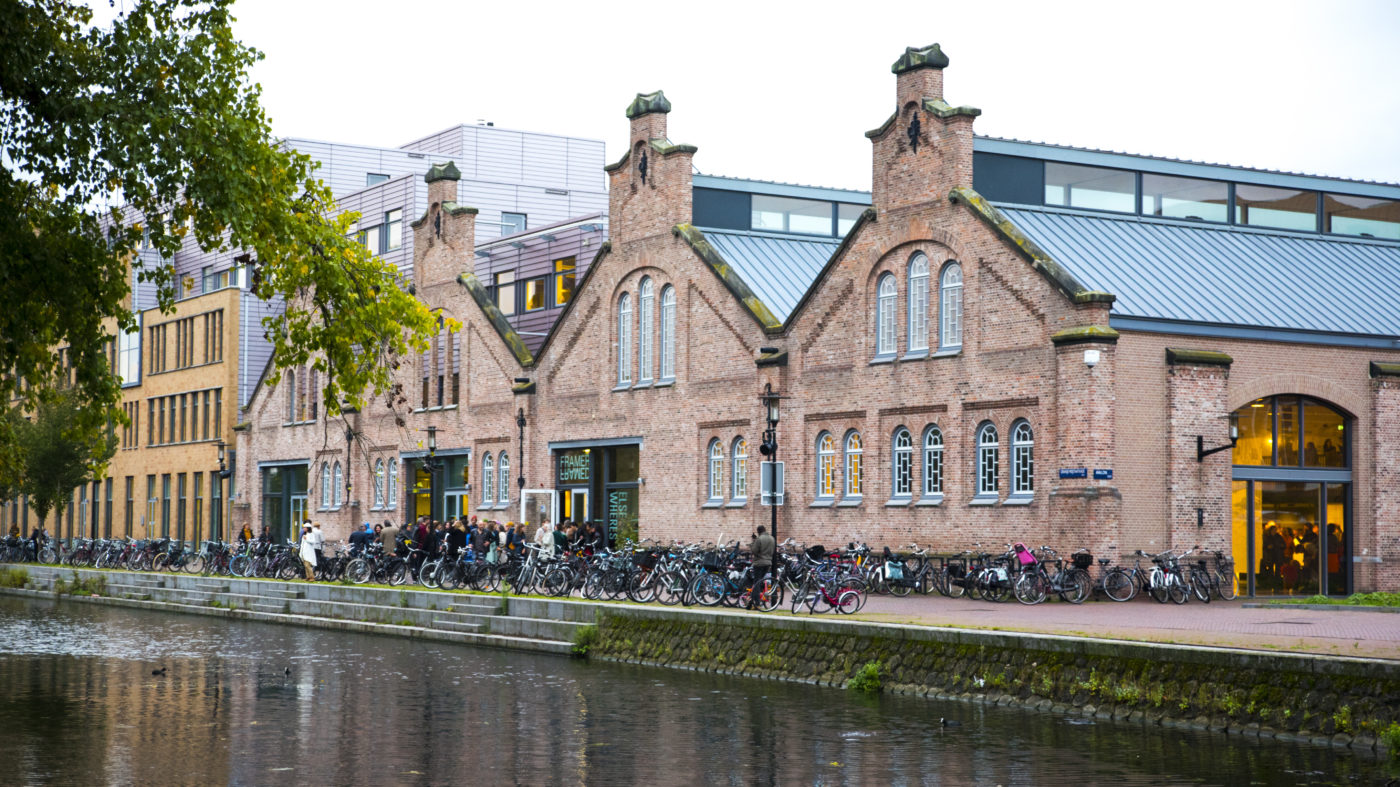 Accessibility
Framer Framed is currently developing its accessibility approach. If you have any questions about planning your visit or if you require special assistance on the day, please contact eve[at]framerframed.nl.
---
Our Commitment
Framer Framed is committed to opening its doors to all people and recognises the strength of diversity in our community. We understand that diversity requires nurturing, and does not grow organically in all areas. This is especially the case for our (dis)abled visitors. With this in mind, we are taking steps to improve Framer Framed's accessibility, both in terms of physical access to and within our art space, and creating events for people with divergent abilities in our public programme. Whilst we recognise the importance of critical theory in this area, we know that putting this into practice is of paramount importance. We look forward to learning from our peers, future visitors and experts under the premise that openness, authenticity and compassion will facilitate accessibility on all levels. If you would like to get involved, share your opinions about access in art spaces, or offer some advice as a person who identifies as (dis)abled, please get in touch with eve[at]framerframed.nl.
Please read ahead for practical information and advice about your visit to Framer Framed.
Admission Price
We believe that every person should have access to educational initiatives, so we do not charge an entrance fee. Donations are appreciated but are not mandatory.
Parking Spots with Wheelchair Access
The nearest parking spaces for people with mobility impairments are on the Linnaeuskade (see red circle on the image below). You can find all (dis)abled parking spot in Amsterdam on the map here (this information is only available in Dutch). Framer Framed is located in a pedestrian area. The pavements to Framer Framed are both wide and suitable for wheelchairs. You can also park at Q-Park Oostpoort which has spaces for blue badge holders and a lift.
Access
All our exhibition spaces are accessible via wheelchairs. The main exhibition space is on the ground floor. The first floor is accessible via a lift for those who cannot use the stairs. We welcome children to our space and have a space for them to play and explore on the first floor, which is also accessible to wheelchair users via our lift.
Toilets
There are two gender-neutral toilets on the ground floor at the back-left of the building. The (dis)abled toilet can be accessed by wheelchair.
Foldable Chairs
We have a number of transportable and foldable chairs available for our visitors. If you require a chair during your visit, do not hesitate to alert a member of staff at the hosting desk and they will assist you.
Service Dogs
We welcome all service dogs to our space.
Language
Our exhibition materials are available in Dutch and English. We recognise the strength of languages in pluralising perspectives and creating a space for a variety of different people, so we are working on expanding the languages we use.
Guided Tours
An audio tour is available in both Dutch and English for free. We also provide guided tours on request in multiple languages. Please contact us at info[at]framerframed.nl if you would like to enquire about any of our tours. We can also provide mini-tours if you plan to stay for a shorter amount of time and require introductory information about our exhibitions. We can provide tours on request in:
– Dutch,
– English,
– Spanish,
– Turkish,
– Greek,
– Korean,
– Russian,
– Mandarin,
– Fârsi,
– Amharic.
Floor Plan
We are currently working on a floorplan that indicates where our hosting desk, exhibitions, shop, lift and toilets are. In the meantime, please contact us in case of any questions about the space, info[at]framerframed.nl.