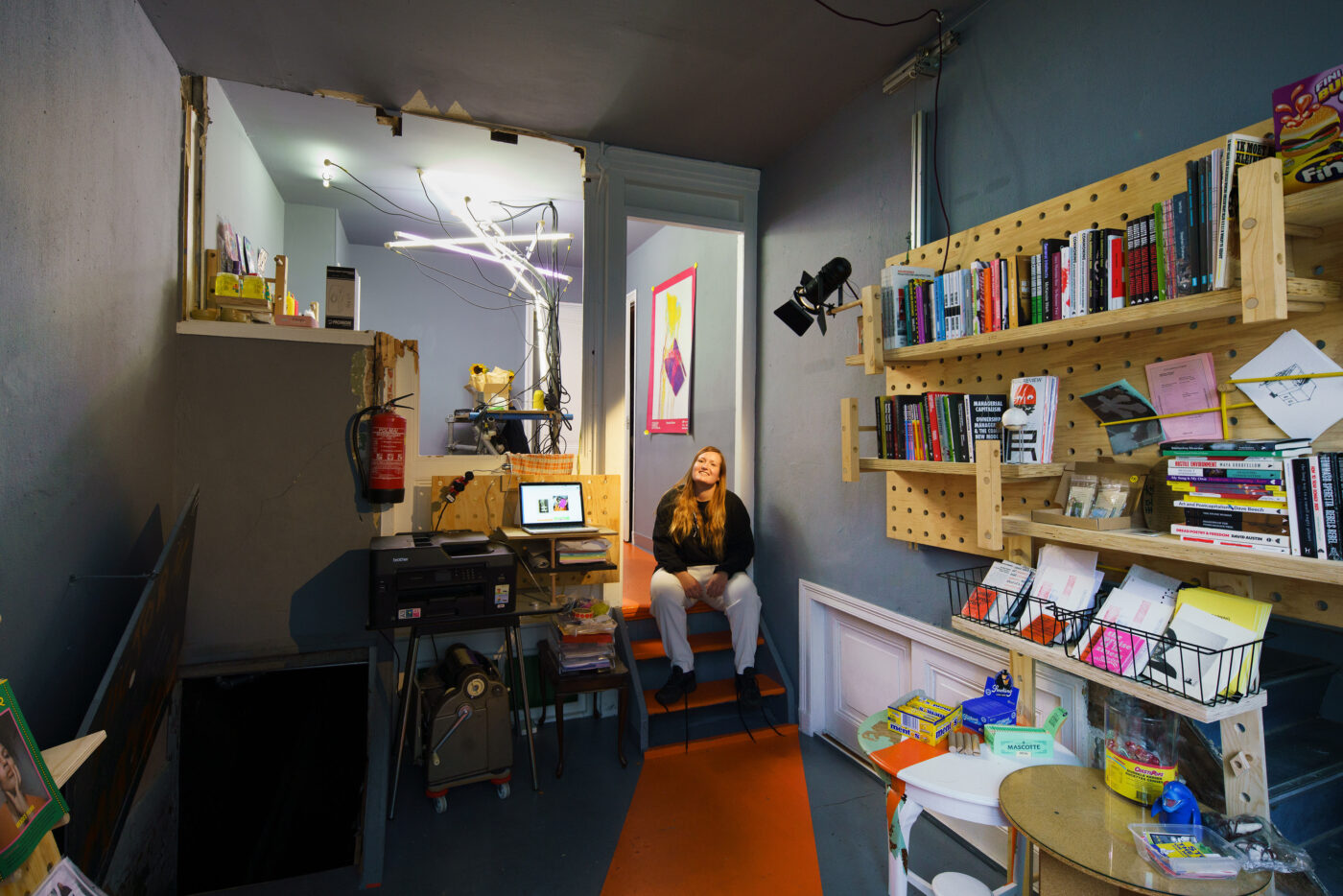 KIOSK Rotterdam
In 2019 Philippa Driest became the janitor of Pension Almonde, a temporary home in transition to demolishment. She fixed dripping taps, broken central heating systems, clogged toilets, etc. You could find her daily at the reception, Almondestraat 179 in Rotterdam, where she welcomed guests, processed payments and handed out keys. Living above the space, she was available 24/7.
Since February, 2020 Philippa started selling books on a voluntary basis from the reception. KIOSK was open by appointment. It started off with a personal selection and grew to a collection of titles informed by people who visited and shared their research (personal and/or academic).
For now it's not clear yet how KIOSK will continue or in what margin of space it can be hosted but it is currently hosted as part of the group project, A Funeral for Street Culture (2021), curated by Metro54 and Rita Ouédraogo at Framer Framed in Amsterdam.
As part of KIOSK at A Funeral for Street Culture, Philippa collaborated with Suave Global and Keju Kitchen, both initiatives which previously resided in the Almondestreet. Suave Global is run by Claire-Lune van Arneman and Gregory Isidora. They produce cultural events, costumes for Caribbean carnival groups and combine their social enterprise with the opportunity for people in need to grow on a professional and personal level. Keju Kitchen is run by Jaleesa den Haan and Bryan Keehnen. From selling homemade cakes they grew out to more than just a bakery, taking responsibility for producing and distributing more than 1.500 free meals and care packages during the lockdown. Keju was the heart of the Almondestreet where everybody would meet for coffee, games and conversations. In April 2021, they had to move out to the street. Philippa had to pack KIOSK into boxes. Her job as the janitor came to an end.
---
Exhibitions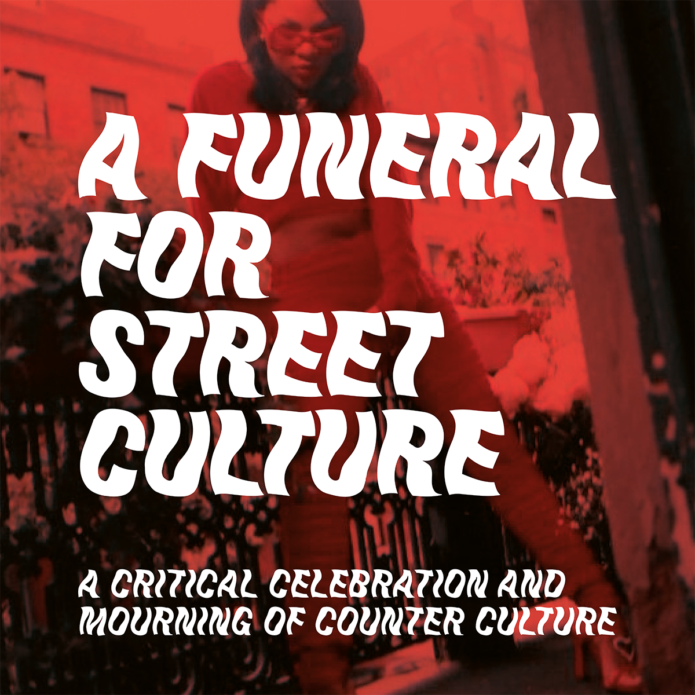 Project: A Funeral for Street Culture
A group project by Metro54 and Rita Ouédraogo hosted by Framer Framed
---
Agenda
Museum Night 2021
Performances by Art Harder, Cat Smits, DJ Mr. Winter & more
Workshop: Hanging Out in the Bookshop
Zine-making workshop and late-night bookshop gathering by Flip Driest, Cengiz Mengüç and Setareh Noorani
---
Magazine