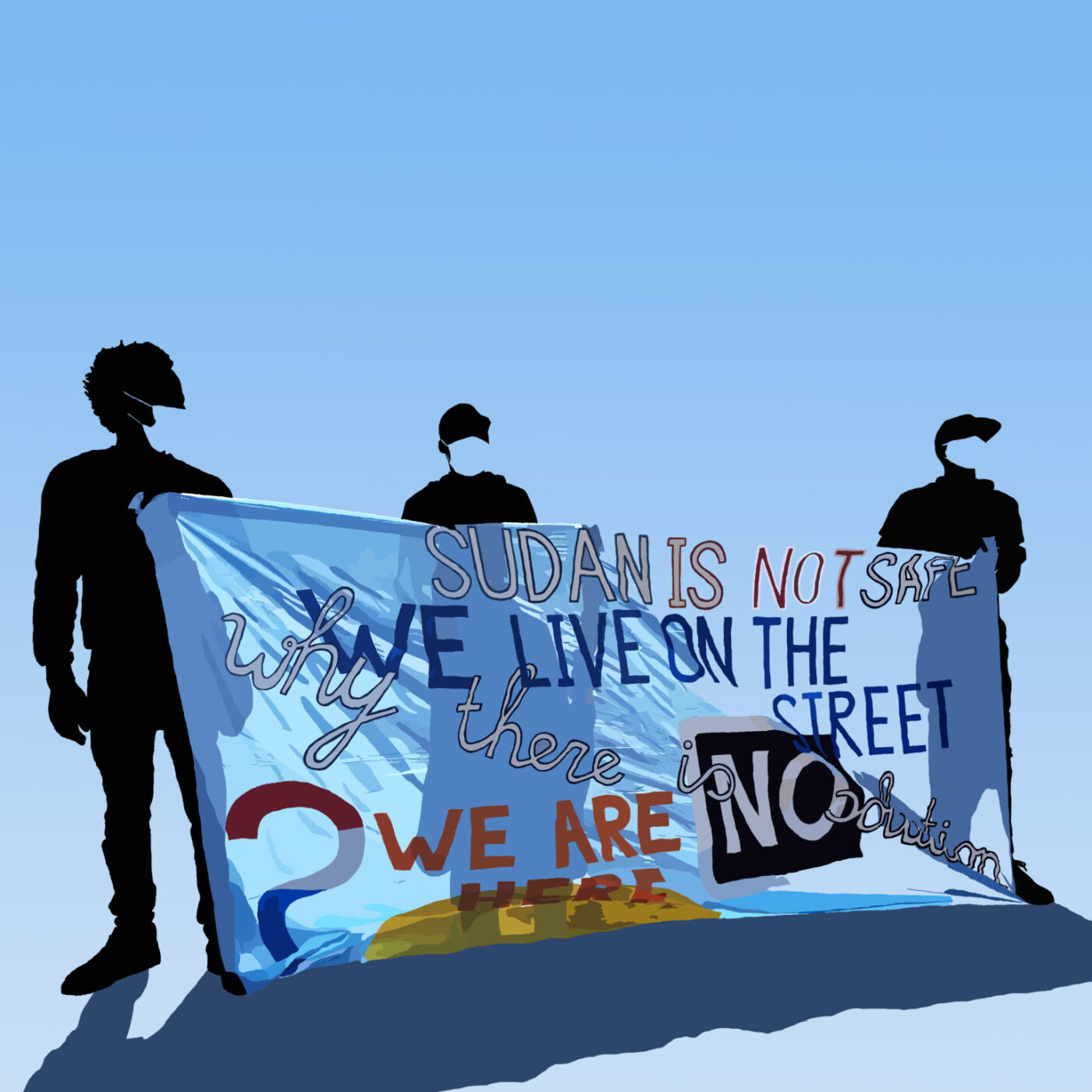 On Framer Framed's Online Exhibition - Drawing Stories
by Emily S. J. Lee
July 2020
---
How can we, as a cultural organisation, contribute to society during an unprecedented crisis? That is, 'Who are we? What do we do? And how should our role change as the world changes?'[1] Drawing Stories, a partnering project presented as part of the online exhibition Corona in the City, organised by Amsterdam Museum, is one way in which Framer Framed explores these questions through artworks by contemporary artists residing in Amsterdam. The selected works, which evolve and change on a weekly basis, share the stories of multiple people and communities in the city during lockdown.
This article is a reflective piece that starts by recalling our own practices during the pandemic and how these practices have helped form the curatorial concept of Drawing Stories. In addition, this article touches upon issues and challenges which we intend to continue to tackle and process through a variety of methods during this period of uncertainty.
---

Readjustments and Actions Within Framer Framed
In the middle of March, we suddenly found ourselves needing to cancel and postpone scheduled events, shut down exhibition venues, and announce temporary closures without knowing when we would be able to open again. While it was difficult to digest all that was happening, we, like many other organisations, tried to reassemble ourselves and take cautious and relevant actions in this moment of crisis.
The resilience, versatility, and creativity demonstrated by our colleagues led to the development of a diverse method of converting existing programs into digital formats. The team devoted time to developing online reading rooms with researchers, filming virtual exhibition tours and studio visits with curators and artists, writing thematic posts on social media regarding our archival materials, and holding online panel discussions with scholars and activists to address urgent issues.
Furthermore, Framer Framed has supported cultural practitioners in related fields as much as possible because we are primarily funded by governmental parties and therefore have been disrupted to a lesser and more gradual degree than have other institutions and individuals. We have ordered advertisements in art publications, commissioned artists to create new works, and made donations to organisations in our neighbourhood that have struggled to make ends meet.
The pandemic has revealed how vulnerable our current economic models and work structures are, particularly in the cultural sector. Our practice of urgency in supporting our artistic community affirms how interdependent we are in relation to other cultural entities and how we should and will continue to try to develop ways to create a more sustainable cultural landscape.
Collaboration Between Framer Framed and Local Communities
In addition to conducting online translation projects and supporting the art community, several of our team members have reached out to neighbourhoods in the east and north of Amsterdam, where Framer Framed is a presence, by teaming up with local organisations such as Dappere Dames, Blije Buren, and Buurtvereniging Molenwijk to distribute food on a regular basis.
Furthermore, our education coordinators have worked remotely with artist Karine Versluis and i-psy Arts to conduct several online photo workshops for immigrants suffering from psychological difficulties and adolescents in youth care. We have also produced a digital educational package based on our current exhibition, On the Nature of Botanical Gardens (2020), and have offered this package to teachers in local schools for long-distance learning.
As the pandemic has reached nearly all parts of the globe, we have witnessed the inequality and injustice produced by neoliberal systems. It has become ever more crucial for us to think fundamentally about the cultures we wish to nurture now and in the future; who are the communities and structures that support and enable the creation of our cultures? Who can have a voice in the process of such creation? Who are these cultures for?
Sharing and Caring for Our Community
In a recent article, ruangrupa, a Jakarta-based collective, shared their practices under the pandemic in Indonesia.[2] To support local communities, the collective has transformed their space into a factory where face masks and protective suits can be manufactured and distributed to other Indonesian islands; in addition, they have partnered with local initiatives and sourced donations in the process.
These actions align with ruangrupa's core value, 'lunbung', which is also the curatorial concept of the upcoming documenta 15. This Indonesian word refers to 'a collectively governed rice-barn where harvest is stored for the common good of the community.'[3] For ruangrupa, the traditions of solidarity, sharing, and sustainability are crucial in the concept of lunbung, and those who share these values are considered lunbung members.
Ruangrupa's activities extend beyond artistic practices, and their emphasis on solidarity and sharing coined in the concept of lunbung resonates greatly. Framer Framed's weekly virtual meetings clarified that in addition to communicating the practical matters of our artistic programs and community projects, we should share stories, resources, ideas, and care among artists and others around us to cultivate solidarity, regardless of physical distance and cultural differences.
This experience of sharing and caring over the past few months has reminded us that it is precisely these communities, both the professional art community and the wider community in and around Amsterdam, that play an indispensable role in continuing to inspire, remind, and question who we are and for what purpose we operate as an Amsterdam-based platform for contemporary art, visual culture, and critical theory and practice.
While the core mission of Framer Framed is to demonstrate criticality and creativity through visual art, we also challenge ourselves to think beyond what is expected of us as a presentation platform. We want to create homely spaces, a lunbung in ruangrupa's sense, where knowledge and resources can be gathered and shared and where stories and ideas from a variety of life spectra can be exchanged.
Our efforts have led us to partner with Amsterdam Museum's online exhibition Corona in the City, the framework of which is based on an open-call procedure and several exhibition rooms curated by partnering organisations including Framer Framed. This format enables us to help make other, sometimes lesser known communities visible to create awareness and communal bonds across people and cultural sectors in Amsterdam.
Making Stories Visible Through Artistic Means
We Sell Reality and TuncTop
To realise our goal of sharing stories, our exhibition room Drawing Stories highlights the collective We Sell Reality and artist TuncTop, whose practices focus on collecting and mediating stories from communities on the peripheries of Amsterdam.
The Homeless Quarantine is an ongoing graphic project depicting the lives of refugees who live under precarious conditions. The images involved resulted from continuous conversations among the members of We Sell Reality, whose members include refugees and social designers. The vibrant colours and vivid brushstrokes invite viewers to contemplate what living as a homeless migrant might mean and feel like.
TuncTop, an artist and former resident artist of Werkplaats Molenwijk, was invited by Framer Framed for a home residency to develop a new work called Mokum Stories. After gathering anecdotes and memories collected in the east of Amsterdam through conversations with local people, TuncTop chose the format of a cartoon documentary as a visual manifestation. In a relatively playful manner, Mokum Stories enables complex issues to enter a wider field to broadening the opportunity for their further exchange.
Gluklya and Salim Bayri
In addition to sharing stories from the peripheries of Amsterdam and communities of diverse cultural backgrounds, we also wanted to show how artists such as Gluklya and Salim Bayri use drawing as a means to depict their surroundings externally and introspectively.
Gluklya's Corona Diary illustrates the artist's thoughts regarding social distancing through intimate drawings. This visual diary also depicts memories, dreams, and myths from multiple cultures and traditions. With a candid and honest tone, the accompanying text reveals Gluklya's concerns regarding the power structures that pervade our daily lives and how revealing 'vulnerability' can generate invisible forces of change.
Salim Bayri presents a collection of daily sketches drawn with gouache, fell pen, and pencil that appears casual and slightly absurd yet visually attractive because of its coherent style and hues. The artist's fantastic imagery invites his audience to look closer into the work, in which many semisocial political themes embedded by the artist can be discovered.
Domenique Himmelsbach de Vries, Marieke Zwart, and BetweenTwoHands
In the face of a global crisis, the world has changed markedly and may never be the same again. However, rather than dwelling on irreversible loss, the works of Domenique Himmelsbach de Vries, Marieke Zwart, and BetweenTwoHands encourage us to move forward and imagine our world from new perspectives.
Inspired by numerous conspiracy theories surrounding the lockdown and the coronavirus, Domenique Himmelsbach de Vries draws out ideas and fantasies regarding matters related to the new world order we find ourselves in. His first piece is a drawing of a mysterious coronavirus monument. Like most of his works, which aim to reach people with other convictions and values and from other backgrounds through a certain degree of lightness, this new series invites its viewers to participate imaginatively, or perhaps actively, in the creation of a new vision for the world.
As one of our participating artists in our previous exhibition, Elsewhere Within Here (2019), Marieke Zwart presents a set of drawn photographs of the centre of Nieuwendijk, where she has lived for more than a decade. These photo drawings are part of her final video work, The River. Witnessing her residential area transforming from a street overflowing with people to a motionless landscape, Zwart records this historical moment in an imaginative and poetic manner.
Artist collective BetweenTwoHands, composed of visual artists Erin Tjin A Ton and Gosia Kaczmarek, specialises in producing performances involving objects. Their video Ecognosis, Work in Process is a stop-motion animation that imaginatively illustrates how our world may look if people left Earth and nature took over. As our current residency artists in Werkplaats Molenwijk, the members of BetweenTwoHands were able to organise a workshop in our space after the lifting of lockdown restrictions, where they guided a group of children to produce their own stop-motion animation.
Seeing these 'humanless' animations struck us profoundly because of not only their associative meanings with respect to our time, but also the realisation of how the work was produced by a so-called community of hands.
Rethinking Methods of Sharing and Showing Among Our Communities
As lockdown restrictions are lifted and institutions in the Netherlands reopen, new difficulties and challenges await. However, just as art has always been produced in times of crisis, the desire to share art among communities remains.
In moments when the wellbeing of multitudes of people is at risk from political and economic forces, we hope to contribute to society by sharing and showing how things can be thought about and done differently. Nonetheless, this endeavour cannot be accomplished without the numerous artistic and social communities that support us, just as our online exhibition Drawing Stories could never have existed without the participation of the artists involved and their extended set of resources. While noticing the interconnectedness of the actions of all humans, Framer Framed will continue to rethink methods of sharing and showing among communities responsively, and responsibly.
See Framer Framed's online exhibition for Corona in the City here.
---
[1] 'Drawing Stories', Corona in the City, May 30, https://www.coronaindestad.nl/en/zaal/exhibition/framer-framed-en/

[2] ruangrupa on their lumbung concept for documenta fifteen, June28, https://www.documenta.de/en/documenta-fifteen/#news

[3] documenta fifteen and lumbung practice. Announcement of the first lumbung-members, June 28.



#online

/

Community

/

Museologie

/

Nieuwe media

/
---
Exposities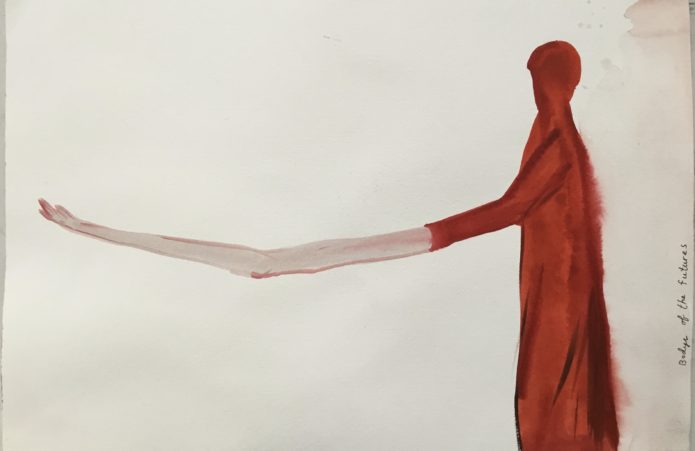 Expositie: Drawing Stories
Een online presentatie van Framer Framed in samenwerking met het Amsterdam Museum
---
Netwerk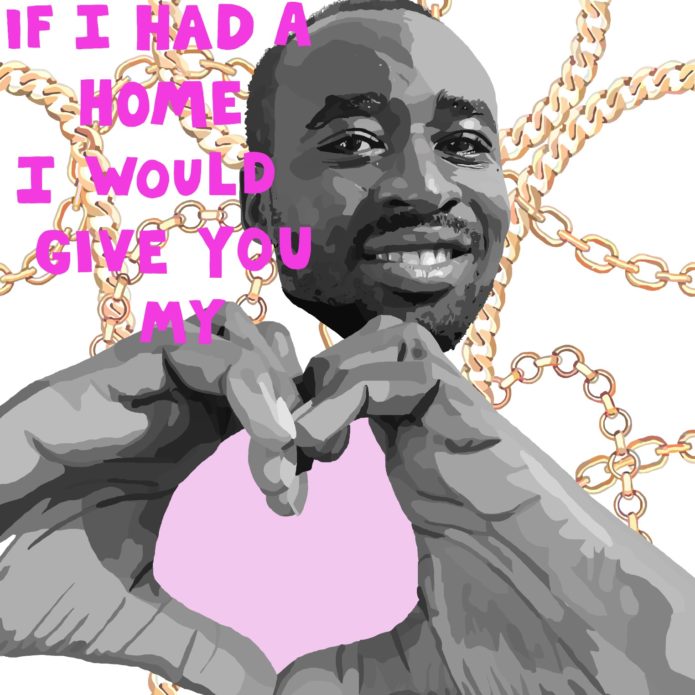 We Sell Reality
Open source sociaal tegendraads collectief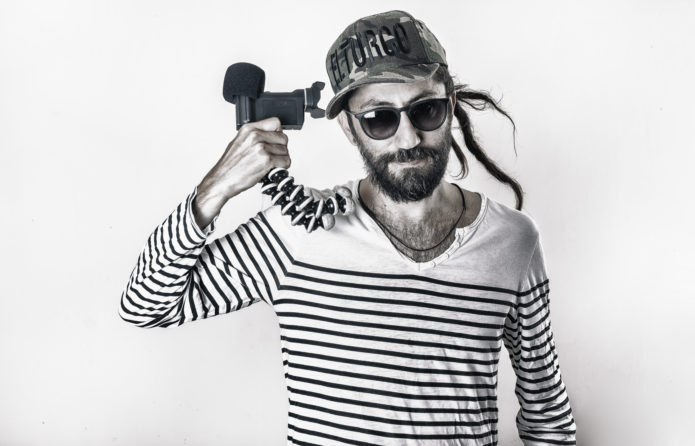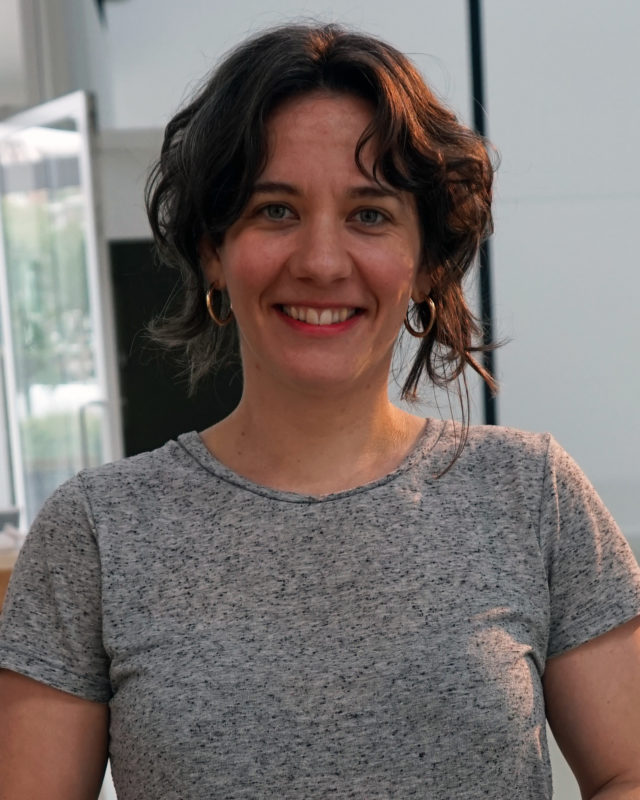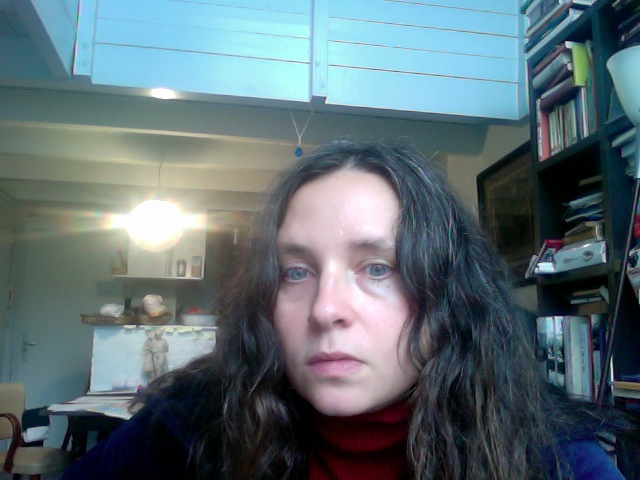 Gluklya aka Natalia Pershina-Yakimanskaya
Kunstenaar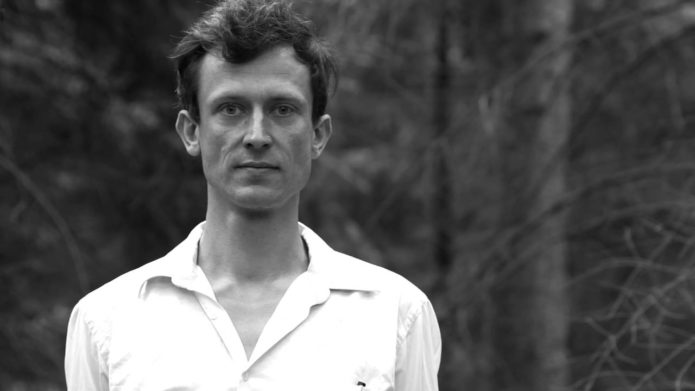 Domenique Himmelsbach de Vries
Kunstenaar