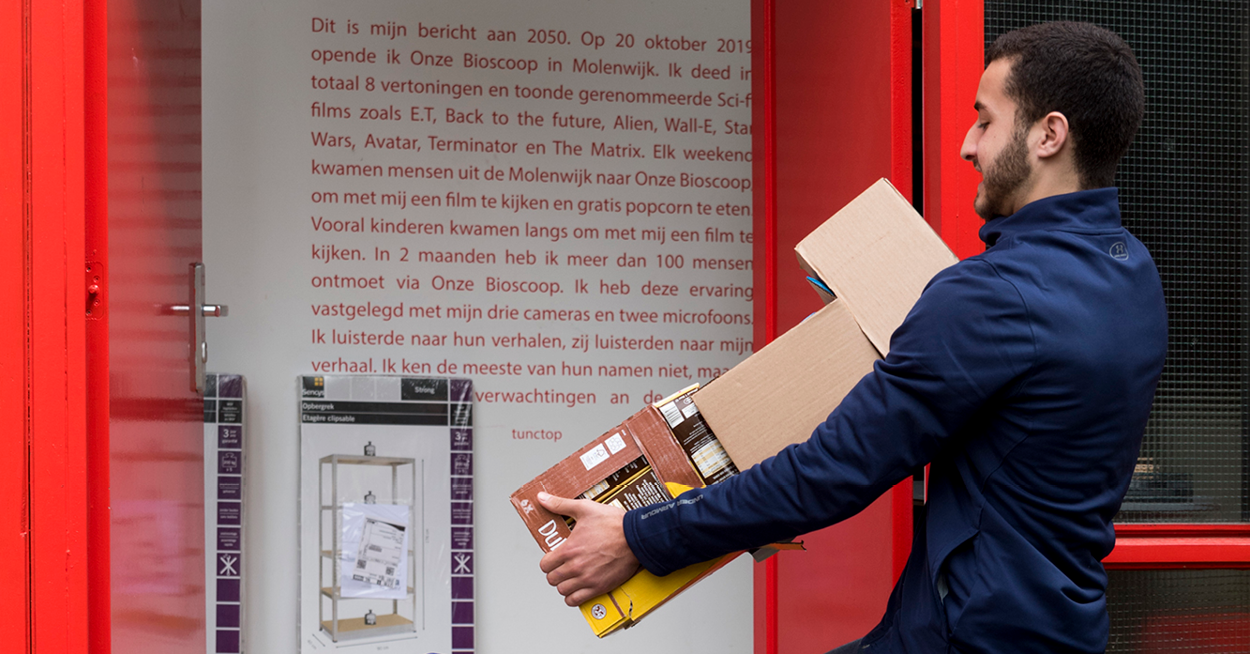 A food bank at Werkplaats Molenwijk, Amsterdam
Everything is set up with four people. Outside, people are waiting neatly at 1.5 meters. When it is their turn, they put their bag in a shopping trolley that is right outside the door so that the volunteers can pick it up, fill it and put it back in the cart. The atmosphere is pleasant. Many people know each other from the neighborhood. People talk and laugh through the mouth caps.
---
In February 2020, Framer Framed started a food bank in Werkplaats Molenwijk. The first initiative was taken by Nizar El Azouzi from Framer Framed. Nizar grew up in the neighborhood and knows the local needs. He approached Blije Buren, an organization that works against food waste and distributes food in many places in the city that supermarkets no longer want to sell. During the first lockdown, packages were delivered to people's homes. The need grew rapidly. What started as a small initiative, was supported by passionate local residents and in less than a year has grown into a network of 80 families in the area who come to collect a weekly food parcel. Think of people who are undocumented or who got into trouble because of the corona crisis.
The number of people is growing rapidly
Framer Framed received support from Buurtvereniging Molenwijk. With this support, the issue grew to twice a week. The Neighborhood Association also brought its own network. Food from restaurants and canteens that were locked up was brought in via the Diaconie Noord. The Turkish bakery from the shopping center gives bread. Food was later brought in by the Red Cross and Human Aid Now. The project became independent after a few months. It is now fully run by local residents themselves. Since December, the municipality has made a new location available where the initiative can develop further and stand on its own two feet.
"Word of mouth in particular has ensured that the food bank has grown by the week. We delivered good products, which Imane and Peter (respectively Buurtvereniging and Blije Buren) were able to collect very well all over the region. The need was particularly urgent halfway through the first corona wave, as a result of which we soon served more than 80 families per week. Occasionally things went just fine in terms of supply and demand, but luckily we always made it. "
The number of people continues to grow. Not much later, 90 people are registered and more are added every week. The backgrounds of the people are very different, they are of Moroccan, Afghan, Syrian, Russian, Turkish, African and other descent. Some have lived in the Molenwijk for a long time, others for a relatively short time.
Since mid-November, a larger location has been found in Tuindorp Oostzaan, partly thanks to the Noord district. The food bank can develop further there. Nizar looks back positively on this lightning-fast development: "I personally look back on a hectic initial period and first year. We started on a small scale, with volunteers from the neighborhood. Partly thanks to the collaboration with the Buurtvereniging and Blije Buren, we have grown in no time to support dozens of families per week with the food bank. Due to this growth, we soon needed a larger location and we succeeded. We can all be proud of that ". Nizar felt that there was a need for such an infrastructure and is very happy that the residents took this into their own hands and could count on the appreciation of the municipality. At De Werkplaats, we keep our eyes open to questions and needs of residents.
Werkplaats Molenwijk is part of a quest to create a truly public institution, a cultural organization at the heart of society. Visual arts and social citizen initiatives go well together. This collaboration starts locally, with active people from the neighborhood. At a time when Framer Framed as an art institution cannot open up, the role we take with regard to the immediate environment is all the more important.
Text: Josien Pieterse
With thanks to: Ali Amghar, Nizar el Azouzi and Saskia Moerbeek (BMP Foundation).
Amsterdam Noord
/
Community & Learning
/
Molenwijk
/
---
Exhibitions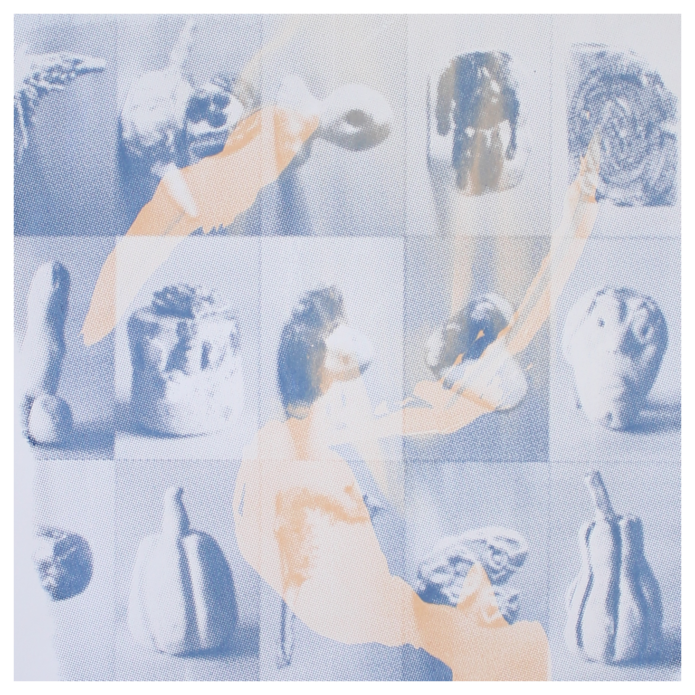 Exhibition: Shaping Feelings
An online presentation of Framer Framed in collaboration with Amsterdam Museum
---
Network
Nizar El Azouzi
Coordinator at Workshop Molenwijk
---
Magazine