30 jul 2020
17:00 - 19:00
Queer Youth, Remember Kirvan Fortuin
Taking the sad loss of choreographer and dancer Kirvan Fortuin as a starting point and call to action, the speakers will discuss the lives and deaths of gay and transgender people, especially of colour. This necessary panel takes place at Framer Framed, a platform for contemporary art, visual culture, and critical theory & practice – and where Kirvan Fortuin created a performance response in 2016.
---

Guest speakers
Chris Rijksen (24) is a photographer and educator. He was awarded the 2012 Pride Photo Award. His focus is shifting from photography to video and experience portraiture of transgender individuals. He is part of the Transketeers, a collective of three trans*guys, working on nuanced and positive visibility for transgender people.
Jason Bhugwandass (21) personally experienced how traumatic youth care can be. Yet he always held on to his dream: to study and improve the youth care system for others. He regularly works with youth aid organizations, municipalities, politicians, students and policymakers.
Elly Vineyard is a performance artist and Father of the House of Vineyard. Born and raised in Sint Maarten, Elly came to the Netherlands in 2010 and become part of the ballroom culture. Through workshops, classes, club nights and balls Elly creates a platform for the black LGBTQI community in the Netherlands.
Raziyah Heath is a queer activist, writer and educator. She is one of the founders of the queer strip-/clubnight Va Va Voom and is an active member in the techno scene. Other than that she is working with an organisation to improve education, advocating for mental health and is working on building community through pleasure activism.
---
This event is part of the programming for Queer Currents 2020. Queer Currents is an annual program on 15 days and 15 locations, with events, lectures, film, expo, dance and music on 15 Queer topics. Our goal is to bring more diverse and inclusive, relevant content, culture and art to the Pride Amsterdam weeks.
Queer
/
---
Agenda
Queer Open Stage: Act 1
Een nieuw maandelijks evenement om kunst, diversiteit en gemeenschap te vieren en valt samen met Queer Amsterdam.
Queer Poetry Night x LIMBO
In samenwerking met Unwanted Words & Queer Currents
Opening: Proud Aliens & QUEER
Expositie-opening van Framer Framed's Open Atelier een nieuwe installatie in de openbare ruimte door United Painting: QUEER
In Memoriam: Kirvan Fortuin
Herdenking van het leven van Kirvan Fortuin
Queer Currents Opening
met Evert van Straaten & Dennis Elzinga
---
Netwerk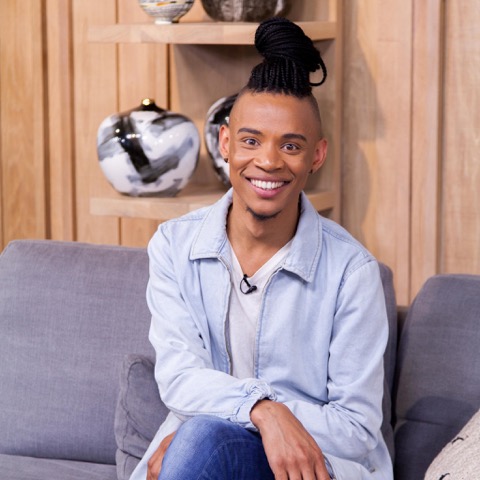 Kirvan Fortuin
Danser en choreograaf