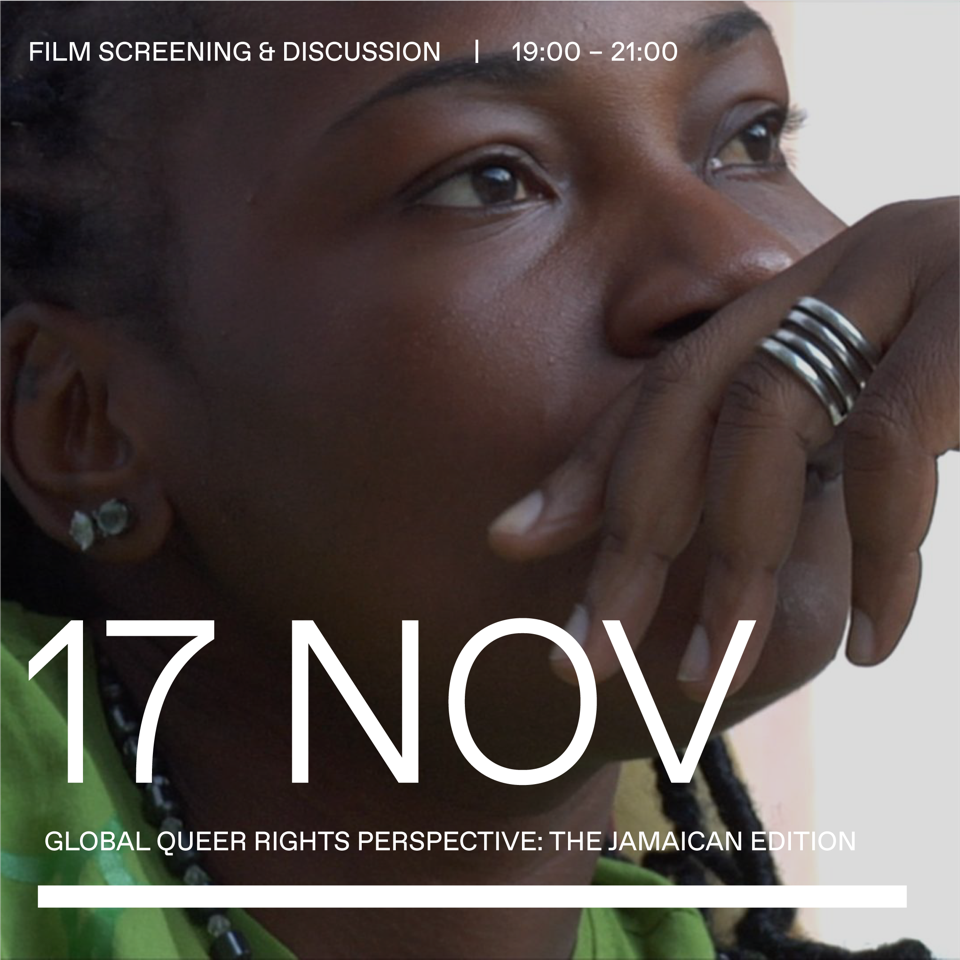 17 nov 2022
19:00 - 21:00
Global Queer Rights Perspective: the Jamaican Edition
Join us on the 17th of November from 19:00 until 21:00 for the screening of the documentary The Abominable Crime (2013) followed by a panel discussion. The featured film explores the culture of homophobia in Jamaica and addresses love and loss, migration anxiety and whether or not we can truly escape our past. The screening will be followed by a panel discussion hosted by Timothy Paul.
---
The event is free and in English. Framer Framed is wheelchair accessible.
Register from here!
Framer Framed in collaboration with Timothy Paul presents Global Queer Rights Perspective: the Jamaican Edition. In this edition, we highlight Caribbean queer voices from Jamaica with the screening of the 2013 documentary The Abominable Crime by Micah Fink. The film explores the culture of homophobia in Jamaica through the eyes of gay Jamaicans who are forced to choose between their homeland and their lives in the face of endemic anti-gay violence. The featured film addresses love and loss, migration anxiety and whether or not we can truly escape our past. After the screening, there will be a panel discussion moderated by Timothy Paul.
About
The Abominable Crime
1 h, 5 mins | Language: English with English subtitles
Synopsis: The Abominable Crime is the story of Simone, a young lesbian single mother who survives a brutal anti-gay shooting and Maurice, Jamaica's leading human-rights activist, who is outed shortly after filing a lawsuit challenging his country's anti-sodomy law. Simone must choose between hiding with her daughter in Jamaica in constant fear for their lives or escaping alone to seek safety and asylum abroad. Maurice, meanwhile, escapes to Canada and then risks everything to return to continue his activism. Told first-hand as they unfold, the personal accounts of gay Jamaicans take the audience on an emotionally gripping journey traversing four years and five countries. Their stories expose the roots of homophobia in Jamaican society, reveal the deep psychological and social impacts of discrimination on the lives of gays and lesbians, and offer an intimate first-person perspective on the risks and challenges of seeking asylum abroad.
Micah Fink is an award-winning producer, director and writer specializing in international affairs, public health, and environmental issues. His feature documentaries include: End Game, a feature documentary about the global effort to eradicate polio; Beyond Borders: Undocumented Mexican Americans, about undocumented Mexican-American families in the US; The Abominable Crime, about anti-gay violence in Jamaica; and Mann v. Ford, about the impact of toxic waste on a Native American Community.
Timothy Paul is a multi-disciplinary creative who engages in conversations that foster positive results. With his group Caribbean Queer Salon he aims to provide a warm and welcoming environment for queer migrants of colour.
Queer
/
Caraiben
/
---
Agenda
Workshop 2: Beauty Basics for all genders
Door make-up artiest Timothy Paul
Workshop: Beauty Basics for all genders
Door make-up artiest Timothy Paul
---
Netwerk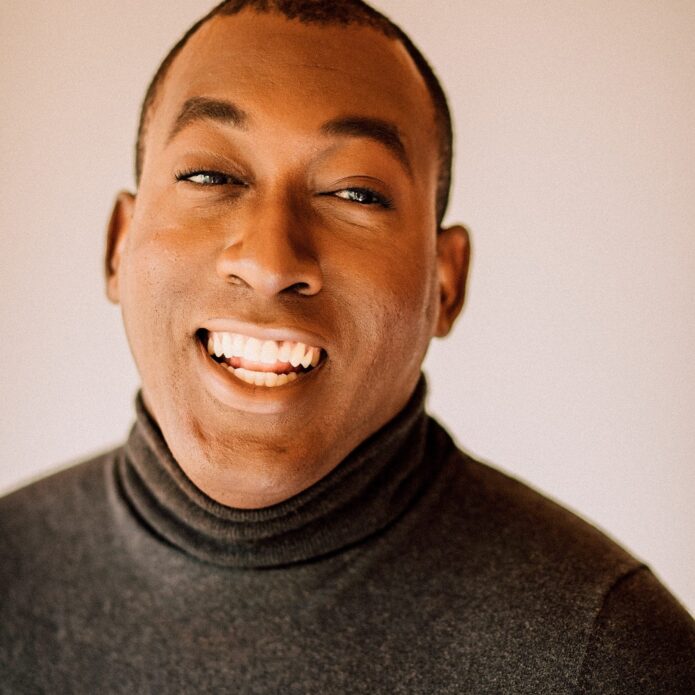 Timothy Paul
Multi-disciplinary Creative