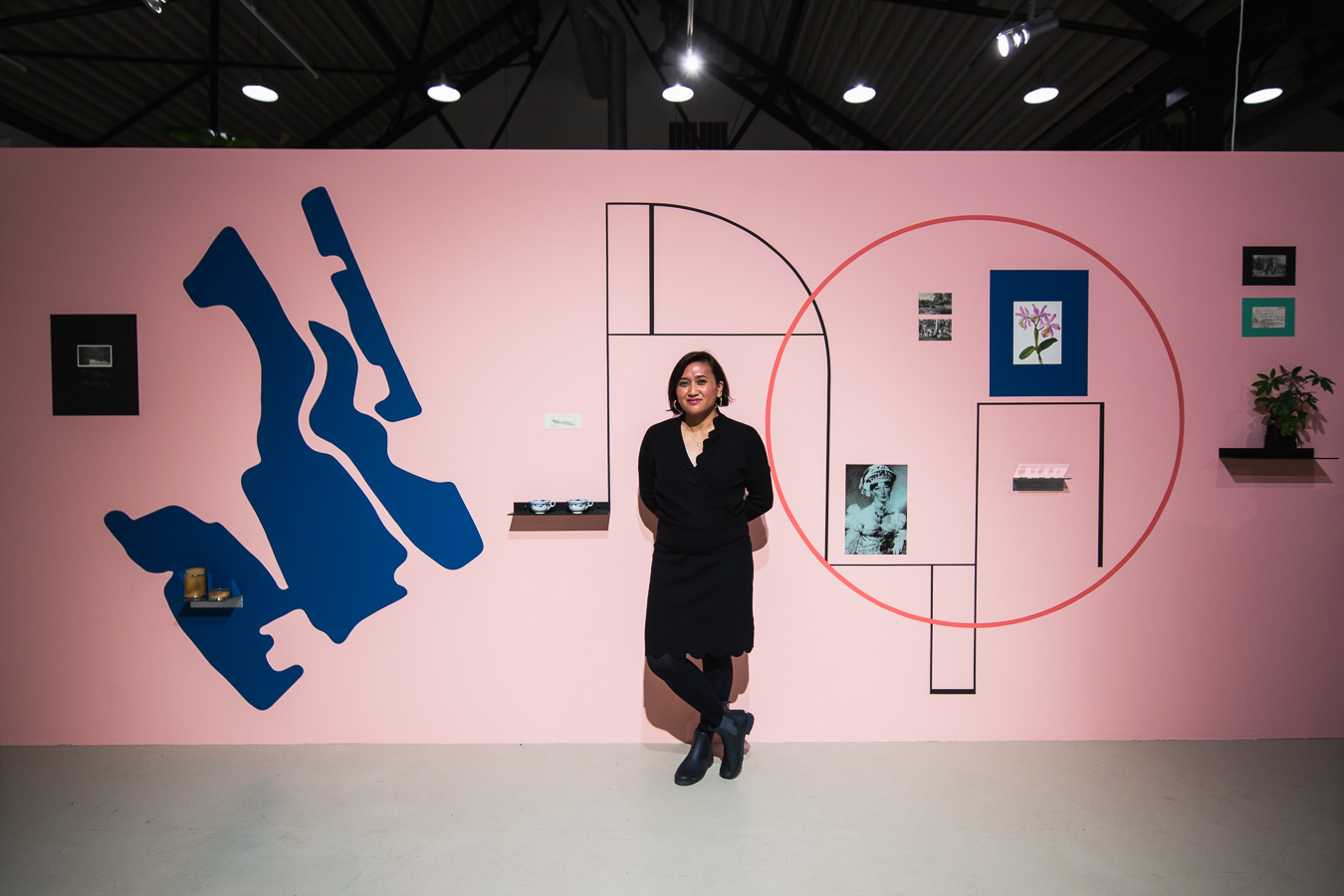 Sinta Tantra
Sinta Tantra (New York, Verenigde Staten 1979) is een Britse kunstenaar van Balinese afkomst. Ze studeerde aan de Slade School of Fine Art, University College London 1999-2003 en aan de Royal Academy Schools London 2004-06. In 2017 was zij de eerste die de Bridget Riley Drawing Fellowship ontving op de British School in Rome (2017).
Ze is bekend om haar locatiespecifieke muurschilderingen en installaties in het publieke domein. Commissies; Facebook Londen (2018); Folkestone Triennial (2017) Newnham College, Cambridge University (2016); Songdo Zuid-Korea (2015); Royal British Society of Sculptors (2013); Liverpool Biennial (2012); Southbank Centre (2007). Tantra's meest opvallende openbare werk omvat een 300 meter lange geschilderde brug in opdracht van de Olympische Spelen van 2012, Canary Wharf, Londen.
Solo tentoonstellingen van haar zijn onder meer: Fantastic Chromatic, Kristin Hjellegjerde Gallery, Londen (2015);  Flatland: A Romance of Many Dimensions, Pearl Lam Gallery, Hong Kong (2016);  A House in Bali, ISA Art Advisory, Jakarta (2017); en Your Private Sky, Kristin Hjellegjerde Gallery, Londen (2018).
Internationale groepsshows omvatten; High Noon, Accademia Belle Arti di Rome, Rome (2017), Quotidian, Pearl Lam Gallery, Shanghai (2017); Voyage to Indonesia, The World Bank, Washington (2018); Tetap Terang / Always Bright, ISA Jakarta (2018) en On the Nature of Botanical Gardens (2020), Framer Framed, Amsterdam.
Sinta Tantra ontving diverse prijzen waaronder de International Development Award van de British Council (2014); en Deutsche Bank Award (2006). Het werk van Tantra werd besproken in Britse en internationale pers waaronder: The Guardian, The Evening Standard, Tate Shots, Architectural Digest, Wall Street International Magazine, The Jakarta Post, iD Indonesia.
Sinta is een van de deelnemende kunstenaars van de tentoonstelling On the Nature of Botanical Gardens (2020), in opdracht van Framer Framed samengesteld door Sadiah Boonstra.
---
Exposities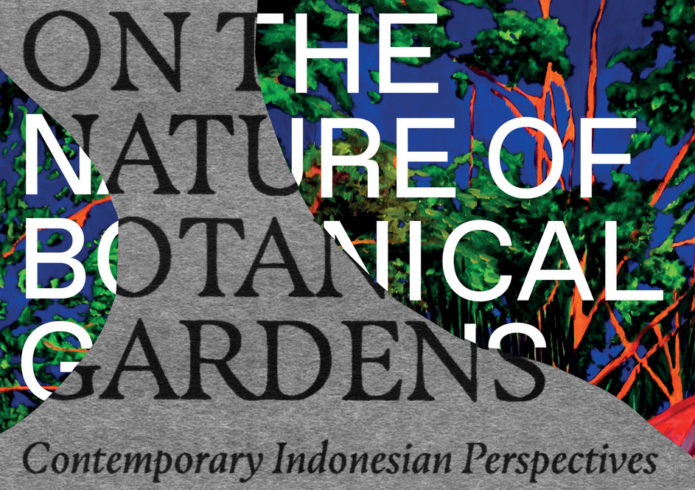 Expositie: On the Nature of Botanical Gardens
Contemporary Indonesian Perspectives
---
Agenda
Opening: On the Nature of Botanical Gardens
Opening van de tentoonstelling samengesteld door Sadiah Boonstra met werk van negen Indonesische kunstenaars
---
Magazine