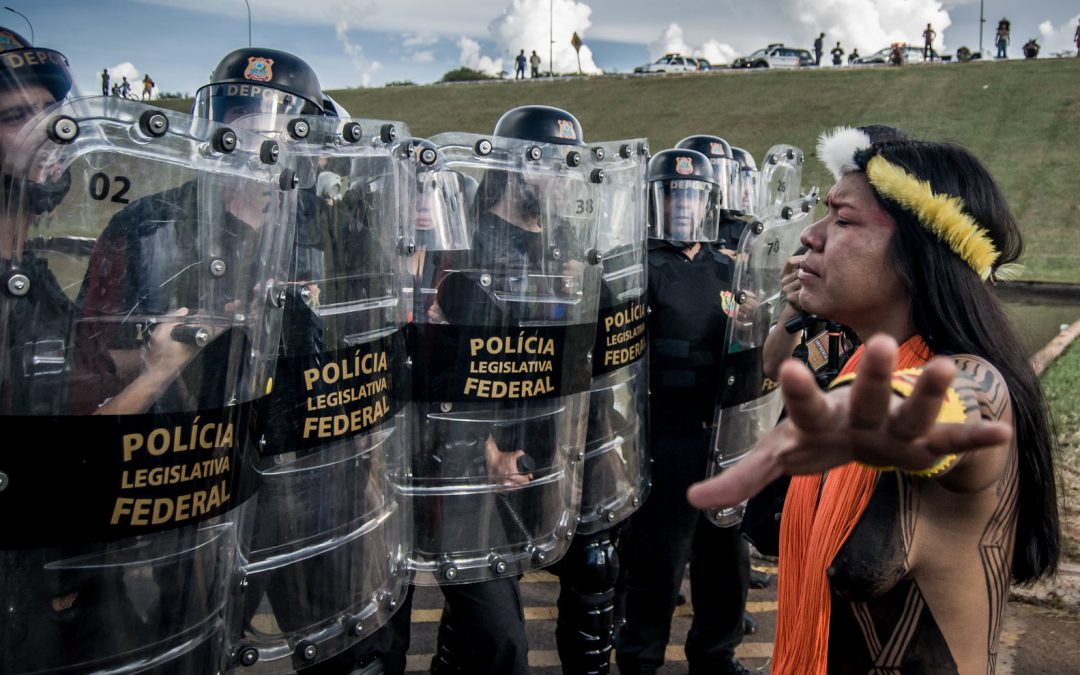 7 jun 2019
19:00 - 20:30
HERE/NOW talk: Mídia NINJA on indigenous activism and land rights
In June, Framer Framed organises a series of events on indigenous activism and land rights, departing from the exhibition HERE/NOW: Current Visions from Colombia (2019). In this first event, we are honoured to welcome Brazilian activist journalism network Mídia NINJA for a talk on their practice!
---
Mídia NINJA (the latter short for Independent Narratives, Journalism and Action) was founded in 2011, and became a worldwide media phenomenon in 2013, after broadcasting 'live from the streets' during the big demonstrations going on in Brazil at the time. They see communication as a human right, and produce and disseminate free information using new technologies, often reporting stories and perspectives that have not been picked up by traditional media. They often livestream stories through social media, and in 2013 were given a 'Shorty Award' for their social media profile. Their Facebook page has over 2 million followers and growing.
In their talk at Framer Framed, Mídia NINJA will elaborate on their activities in relation to protecting indigenous knowledge and rights – though new media, photography, demonstration and campaigning. With their suborganisation Mídia Indigena, for example, they help indigenous people set up their own media. Last year they supported Sonia Guajajara of APIB (The Articulation of the Indigenous Peoples of Brazil) in her campaign for the (vice)presidency of Brazil.
Mídia NINJA are also very involved in the protection of the environment, specifically the critically endangered Amazon. On 4 June they will co-launch 342 Amazônia, the first app focusing on environmental activism, in Rio de Janeiro.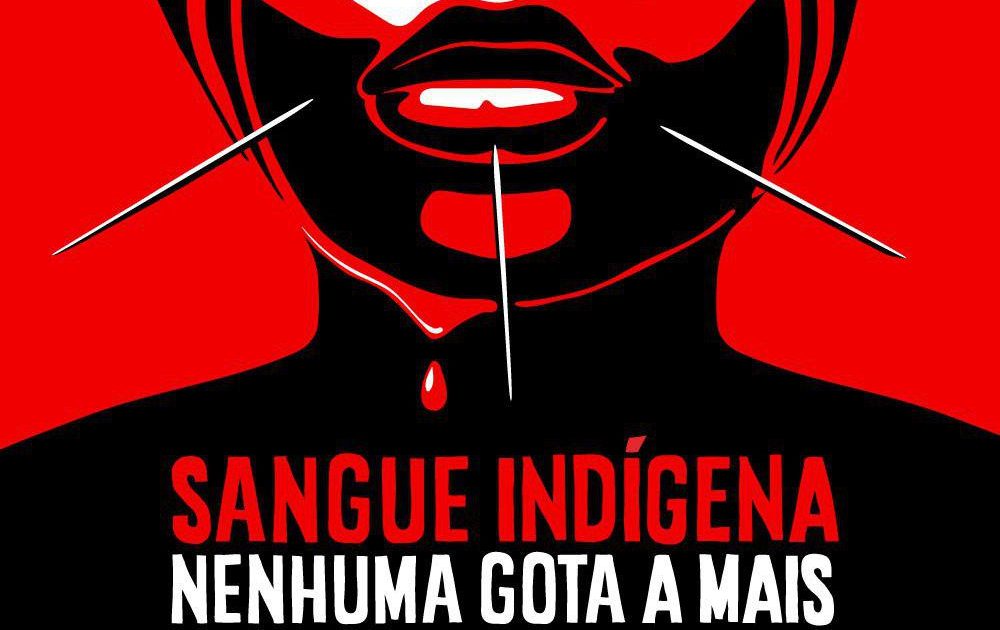 ---
Doors open
18:45, event starts 19:00h
Entry
Our events are always open to all and *free* of entry, and this one is no exception!
. .. In order to continue programming events like these and to keep them open and free, we ask those who are able to consider supporting us. From €5/month you can become a Framer Framed Friend and help us stay open & free. Your Friendship comes with lots of perks and benefits! We need 100 Friends before 20 June, so now is the time! Will you help out? Sign up here.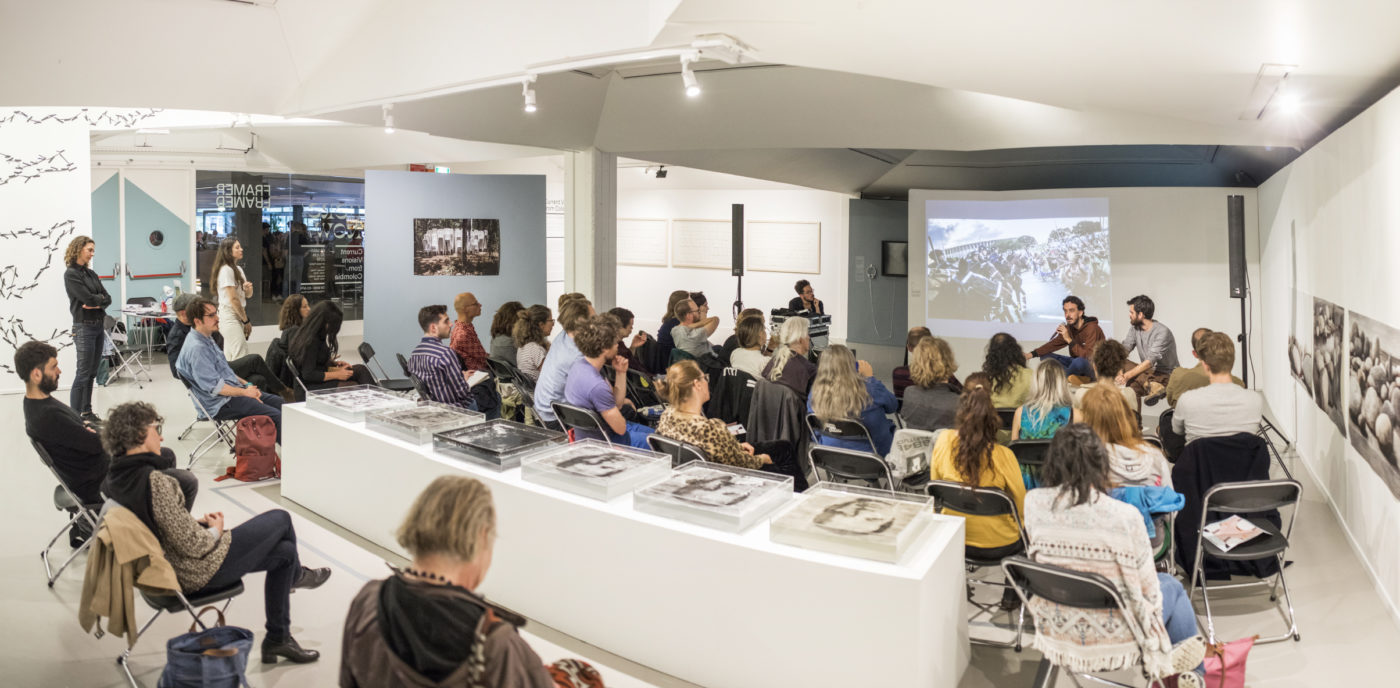 Ecologie
/
Kunst en Activisme
/
Politiek en technologie
/
---
Exposities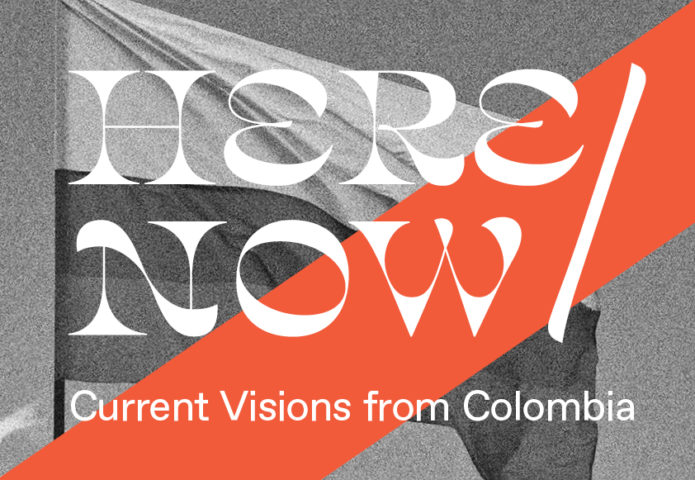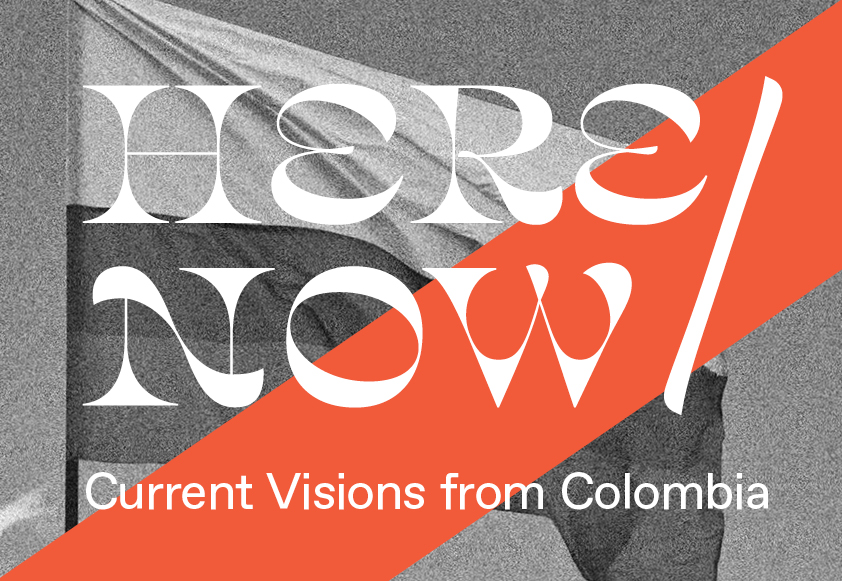 Expositie: HERE/NOW - Current Visions from Colombia
Hedendaagse kunst en fotojournalistiek van twintig kunstenaars uit Colombia, samengebracht door Carolina Ponce de León
---
Agenda
Finissage HERE/NOW: Poisoned and Punctum
De laatste bijeenkomst in de context van de tentoonstelling HERE/NOW: Current Visions from Colombia met een performance van Milena Bonilla en een lezing door Ana María Gómez López
HERE/NOW artist talk: La Decanatura, 'From the Mule to the Plane'
HERE/NOW kunstenaarsduo La Decanatura gaat in op hun tentoongestelde film, en hun nieuwste filmproject 'From the Mule to the Plane'.
---
Magazine