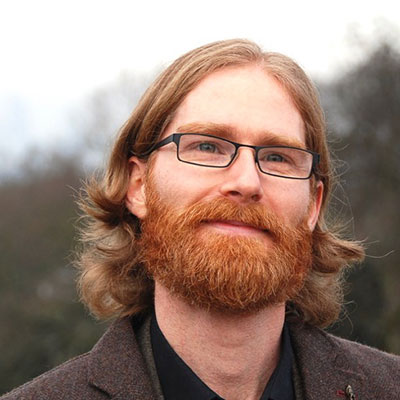 Chris Garrard
Dr Chris Garrard is a campaigner with Culture Unstained, a member group of the 'Art Not Oil' coalition which campaigns against oil sponsorship of cultural institutions.
He was the lead author of Art Not Oil's influential report into BP's sponsorship of arts and cultural institutions and has written about ethical funding of museums and galleries for publications including The Guardian, Arts Professional and Classical Music Magazine.
In 2015, he uncovered attempts by the oil company Shell to influence the London Science Museum's curatorial decisions relating to its climate science gallery, an exposé that featured on the Guardian's front page.
He is also a trained composer and has coordinated several classical music projects on climate change.
Source: Museum Next
---
Agenda
Art as Resistance #2: Taking the oil out of the arts
BP of Not BP en Fossil Free Culture NL zal de deelnemers kennis laten maken met het effect van politieke artistieke interventies.