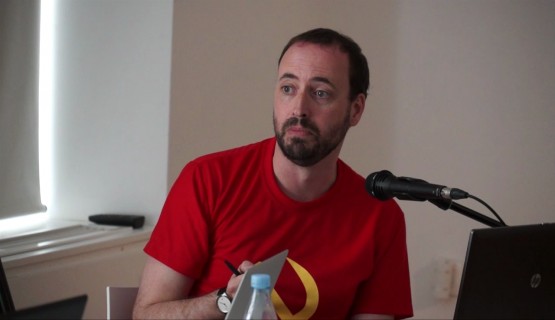 Anthony Gardner
Anthony Gardner is kunsthistoricus, gespecialiseerd in hedendaagse kunst gezien vanuit een politiek en globaal perspectief. Hij heeft een doctoraat van de University of New South Wales in Australië en is momenteel een MA Postdoctoral Fellow aan het Courtauld Institute of Art in Londen. Hij onderzoekt wereldwijde conceptuele kunst en Europese kunst in het postsocialistische tijdperk. Vanaf 2011 is hij ARC Research Fellow aan de Universiteit van Melbourne waar hij de drie golven van 'biënnalisatie' in de kunstwereld sinds 1890 onderzoekt.
Zijn publicaties over kunst en tentoonstellingsgeschiedenis zijn verschenen in Third Text, Postcolonial Studies en The Australian and New Zealand Journal of Art, en in het boek Crossing Cultures (ed. J. Anderson) en de reader voor de SCAPE biënnale in Christchurch, Nieuw-Zeeland (ed. B. French).
---
Agenda
Indigenous Art Now!
Panel discussie bij het verschijnen van Artlink Indigenous.
---
Magazine