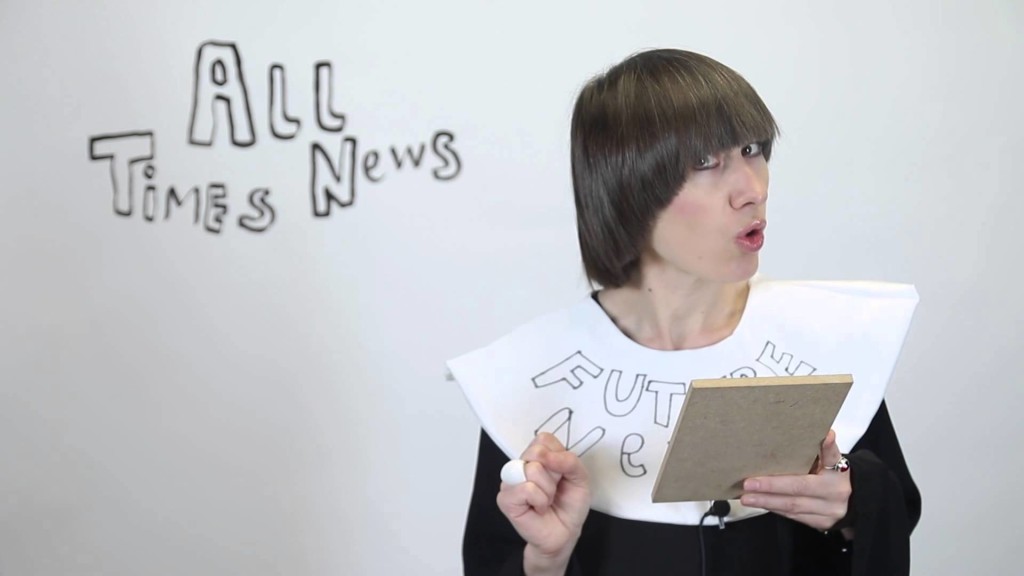 Alevtina Kakhidze
Alevtina Kakhidze was born in Eastern Ukraine. She has studied in Kiev National Academy of Fine Art and Architecture (1999-2004) and in the Jan Van Eyck Academy in Maastricht (2004-2006). Since 2002 she has exhibited her work in Ukraine as well as internationally. Kakhidze declares about her cultural identity, that it includes parts of Ukrainian, Georgian and West European mentalities. She inherited Georgian surname from her father, and was raised within Russian culture, in its Soviet incarnation.
She has been an active supporter of the Maidan movements during winter 2013-2014. Information war between Ukraine and Russia, West and East forms the complex basis of her work in the recent years. She has participated in numerous exhibitions worldwide, including Manifesta 10 (2014) and the 6th Moscow Biennale for Contemporary art (2015). Based in Muzychi, Ukraine, 19 kilometers from the city capital of Kiev, Kakhidze is a conceptual artist who works with ideas of consumption, consumerism and power.
---
Agenda
Lancering: Errant Journal #4, States of Statelessness
Errant Journal is een concept van Irene de Craen, gerealiseerd in samenwerking met Framer Framed
Impossible Dialogues - Eerste editie
Samengesteld door Katia Krupennikova, Margaret Tali en Inga Lace.