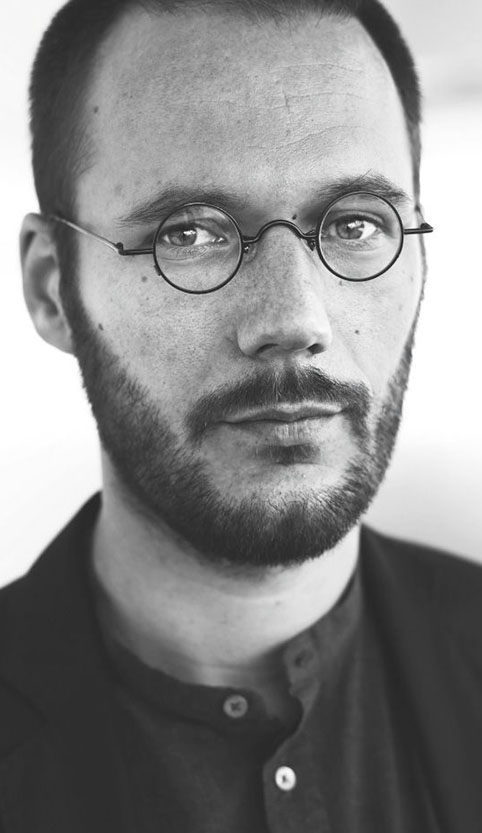 Jonas Staal
Jonas Staal (1981) is a visual artist whose work deals with the relation between art, propaganda, and democracy. He is the founder of the artistic and political organization New World Summit (2012–ongoing). Together with Florian Malzacher he co-directs the training camp Training for the Future (2018-ongoing), and with human rights lawyer Jan Fermon he initiated the collective action lawsuit Collectivize Facebook (2020-ongoing). With writer and lawyer Radha D'Souza he founded the Court for Intergenerational Climate Crimes (2021-ongoing) at Framer Framed, Amsterdam, and with Laure Prouvost he is co-administrator of the Obscure Union.
Exhibition-projects include Art of the Stateless State (Moderna Galerija, Ljubljana, 2015), The Scottish-European Parliament (CCA, Glasgow, 2018), Museum as Parliament (with the Democratic Self-Administration of Rojava, Van Abbemuseum, Eindhoven, 2018-ongoing) and We Demand a Million More Years (Fondazione Sandretto Re Rebaudengo, Turin, 2022). His projects have been exhibited widely at venues such as the Stedelijk Museum in Amsterdam, M_HKA in Antwerp, Moderna Museet in Stockholm, Centre Pompidou-Metz and the Nam June Paik Art Center in Seoul, as well as the 7th Berlin Biennale, the 31st São Paulo Biennale and the 12th Taipei Biennale.
Publications include Nosso Lar, Brasília (Jap Sam Books, 2014), Stateless Democracy (With co-editors Dilar Dirik and Renée In der Maur, BAK, 2015), Steve Bannon: A Propaganda Retrospective (Het Nieuwe Instituut, 2018), Propaganda Art in the 21st Century (The MIT Press, 2019), and Training for the Future Handbook (With co-editor Florian Malzacher, Sternberg Press, 2021). Staal completed his PhD research on propaganda art at the PhDArts program of Leiden University, the Netherlands.
---
Exhibitions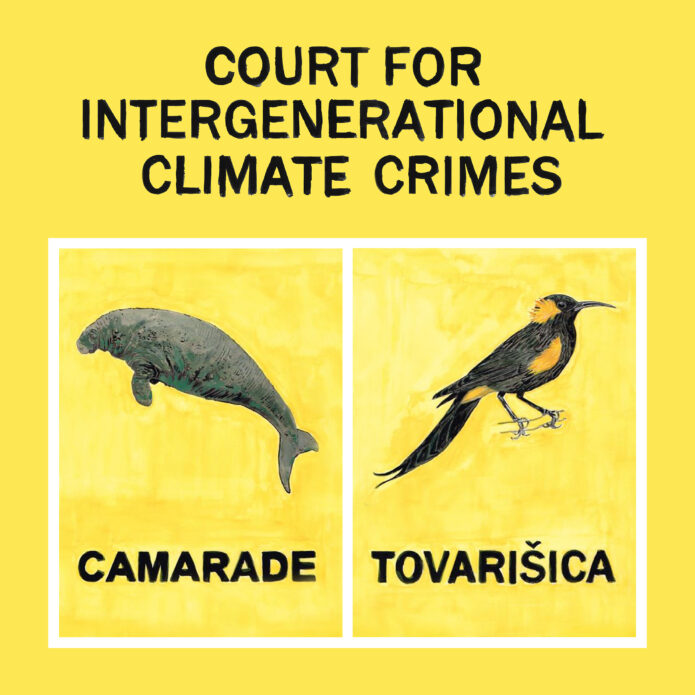 Exhibition: Court for Intergenerational Climate Crimes
A project by Radha D'Souza and Jonas Staal
---
Agenda
(un)Common Grounds: Reflecting on documenta fifteen
A two-day hybrid forum co-organised by Framer Framed, Akademie van Kunsten & Van Abbemuseum
Verdict Presentation: CICC vs. The Dutch State
Presentation of the verdict in the CICC vs. the Dutch State case
Public Hearings: Court for Intergenerational Climate Crimes
Comrades past, present and future vs. the Dutch State, Unilever, ING and Airbus
Opening: Court for Intergenerational Climate Crimes
By Josien Pieterse, Radha D'Souza and Jonas Staal, commissioned by Framer Framed
Launch: Errant Journal #2, Slow Violence
Errant Journal is a concept by Irene de Craen, realised in collaboration with Framer Framed
Crisis Imaginaries, Chapter 1: Climate Transformations
Online panel on the climate crisis with Carola Rackete, Radha D'Souza and Jonas Staal, moderator Jeff Diamanti
New World Academy: Book launch graphic novel 'Louie Jalandoni, Revolutionary'
Book launch on the Philippine revolutionair Louie Jalandoni.
The Guided View
On museum presentations, the construction of a national identity and the Dutch historical canon.
---
Magazine