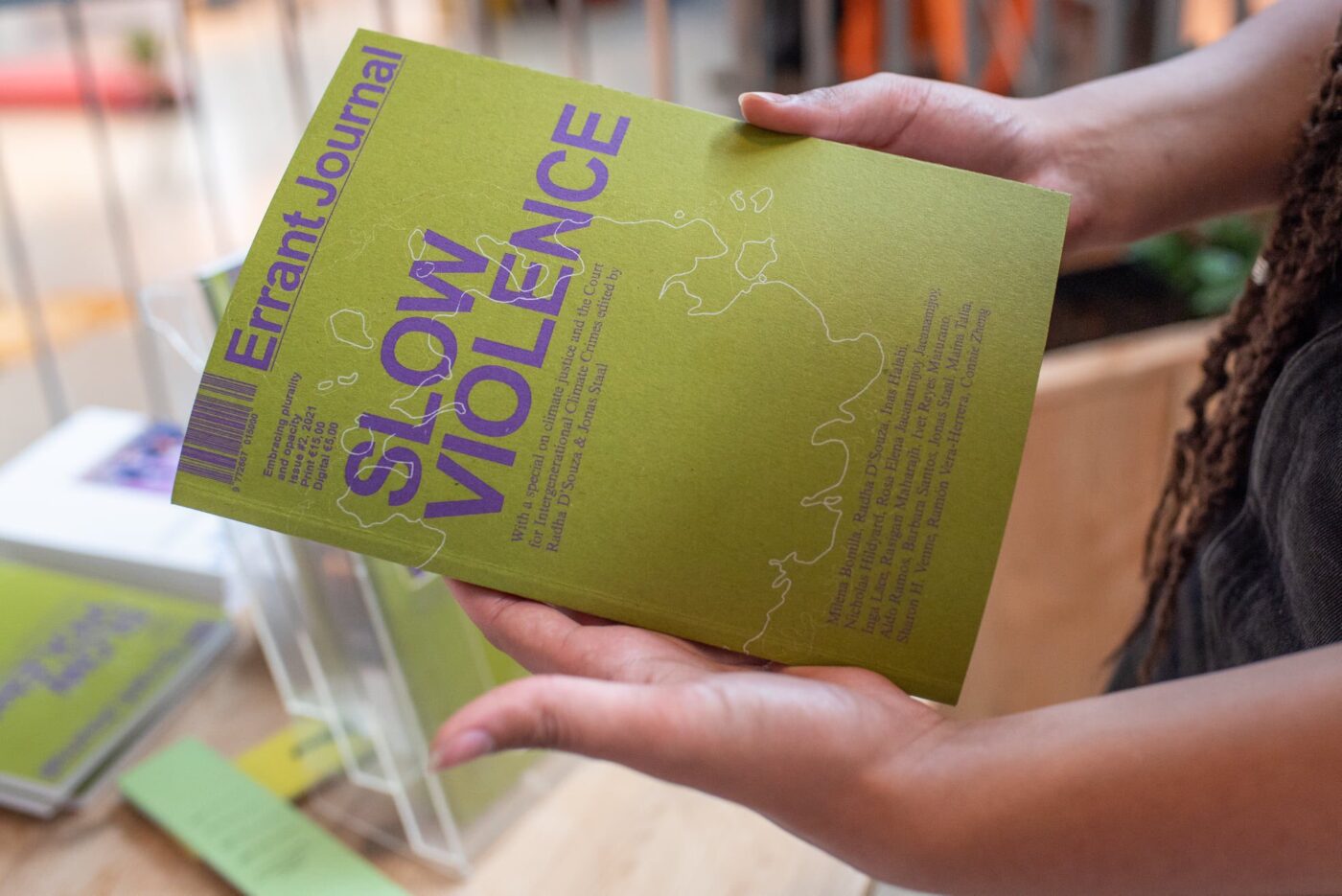 Irene de Craen on Errant Journal's second issue 'Slow Violence'
Good news! Errant
Journal
#2,
 Slow Violence
is due to be launched on June 20.
The issue departs from this relatively new term in order to center the relationship with violence in our discussions on the climate crisis. For editor-in-chief Irene de Craen, dedicating an entire issue to this theme was something that has been brewing for many years. 
---
How did you come to the theme of 'slow violence', and could you talk about how the term takes shape specifically in Errant's second issue?
It is actually a topic I've been wanting to work with for the longest time, but until now I hadn't found the right format to. The issue is an attempt to unravel the complexity of what is called the climate crisis, and its relation to colonialism and the uneven distribution of causes and effects. When I came across the term 'slow violence' about three years ago it opened another way of thinking about the climate crisis; as something done to some people by other people (as opposed to some abstract problem 'happening' to the world), and it brings it in relation to other kinds of violence – epistemic, structural, etc. – that go unnoticed to those it doesn't affect. We tend to think we can address the climate emergency by recycling our waste and changing to 'cleaner' energy sources, but this couldn't be further from the truth. And without some understanding of the erasure, not just of nature, but of other ways of thinking and being, that underlies this crisis I don't believe we'll ever be able to live sustainably with not on) our planet.
It's an incredibly difficult topic to address properly, and impossible within one publication, really. But I hope we've made some relations clear. Some topics that return across different essays are the relation between the destruction of nature and the nation-state, another is the false idea of renewable energy. Without changing the way we think, renewable energy projects are equally destructive and equally violent because they are controlled by big corporations and governments that structurally ignore the knowledge of local people. And of course the element of violence is present throughout, but never in an explicit way. It is more the violence of erasure, displacement, dispossession, etc. that has been ongoing for centuries and that people all over the world continue to resist. I think much of this violence is never considered to be part of the 'climate crisis', but it is all connected and important to realise.
Could you tell us a bit about the geographies of slow violence that are highlighted in Errant's second issue — and how did you come into contact with them?
This issue has contributions that relate to Tuvalu, Palestine, Yucatán, Mekong River, the Baltic Sea, Colombia, and the United States. I find the contributors through the network of Errant: besides the advisory committee, I talk about the topics with many friends and colleagues and gather little bits and pieces along the way. Additionally, I am constantly reading and looking for things that I find interesting. Sometimes I just mail people I find online who then propose someone from their network. I really wanted an article on Tuvalu for instance, one of the island nations in the Pacific that is threatened by rising sea levels but no one really knows about because it is so small. I didn't know anyone from there, so I just started contacting activist groups that are working on this issue there. A good deal of Errant is composed like this. A lot of communication starts on Facebook Messenger and Instagram. It takes quite a bit of work to find voices that are very active locally, but not necessarily beyond that, but I enjoy the process… especially when I do manage to connect to someone really inspiring.
This issue is also unique for its special section on the Court for Intergenerational Climate Crimes, an exhibition upcoming at Framer Framed in September initiated by Radha D'Souza, Jonas Staal and Josien Pieterse. What do you think about this connection between slow violence and climate justice within the journal's second issue?
I am very happy Errant could connect to this project! I see it as a natural extension of what I aim at with this issue. If we see climate change as violence, as something done by some to others, then seeking justice for this violence should be a logical step. This entire discussion equally makes clear the necropolitics our systems are based on. Radha and Jonas' project is very interesting, and they work with people who are fighting on the frontlines of climate justice on a daily basis suing big corporations like Shell. The fact that a tribunal will take place at Framer Framed this fall is extremely exciting as it brings together (legal) theory and art in a form that can be physically engaged with and experienced. For me, it makes total sense to connect these two 'platforms', and I hope they strengthen each other.
Could you talk about how you see this issue in relation to Errant #1 When Are We (with its focus on time and 'the contemporary')?
Both issues are connected by a questioning of the universality of time, or rather, how this concept is used to exclude people, ecologies and whole systems of thought. Where the first issue was more concerned with how this works in periodisation for instance, the concept of slow violence is concerned with how we experience disaster when it is not instant, but rather dragged out over generations. Additionally, this issue asks for whom this violence is slow; the doomsday clock (another Western way to control time and our imagination of it) for instance, is very much based on the time left for the Global North. However, for many other people in the world, the violence started 400 years ago, with the colonisation of the Americas and the establishment of capitalism and the current world system. This even has a geological point of reference called the Orbis Spike: the geologically measurable global drop in carbon dioxide levels caused by the murder of between 48 and 55 million peoples in the Americas. So when we talk about violence, and consider time as a measure of control, this is important to keep in mind.
What are some of your personal highlights of this issue?
Oh! That's a difficult question. There are many highlights. But to name just one here: I was very happy when I came across Tala o Tuvalu, to visually accompany the article on Tuvalu by Maina Talia. Tala o Tuvalu was a newspaper in the Tuvaluan language from the 1950s. What's so nice about it is that this newspaper was made for and by Tuvaluan people who could submit whatever they wanted to share. This meant that every issue of the paper was unique, with no particular system of organisation. The content of the paper ranged far and wide; from myths and legends, words of wisdom, poems, community notices, shipping schedules, and many other subjects of topical importance to the people of Tuvalu. In Errant #2 we included covers from three issues of this newspaper. They are filled with the most amazing drawings that are seemingly done by people just drawing what is near them, and what occupies their minds at that moment. I love this kind of thing, and it is one of the reasons I started Errant Journal: so I can weave them together with theoretical texts, art, poetry etc. But really, I am happy with all the contributions. Errant is inspired by Édouard Glissant and his idea of the Poetics of Relation. So it's all about Relation, as well as accepting that which we don't understand and fighting our need for clear answers.
---
Errant Journal is a concept by Irene de Craen, realised in collaboration with Framer Framed. Order your copy of Errant Journal directly online via our webshop.
Launch event
To join the launch at Framer Framed on Sunday June 20 2021, 16:00h, reserve your spot by sending us an e-mail.
Ecology
/
CICC
/
---
Agenda
Crisis Imaginaries, Chapter 5: On Slow Violence and the Anti-Spectacle
Film screening and discussion with Connie Zheng and Irene de Craen
Launch: Errant Journal #2, Slow Violence
Errant Journal is a concept by Irene de Craen, realised in collaboration with Framer Framed
---
Network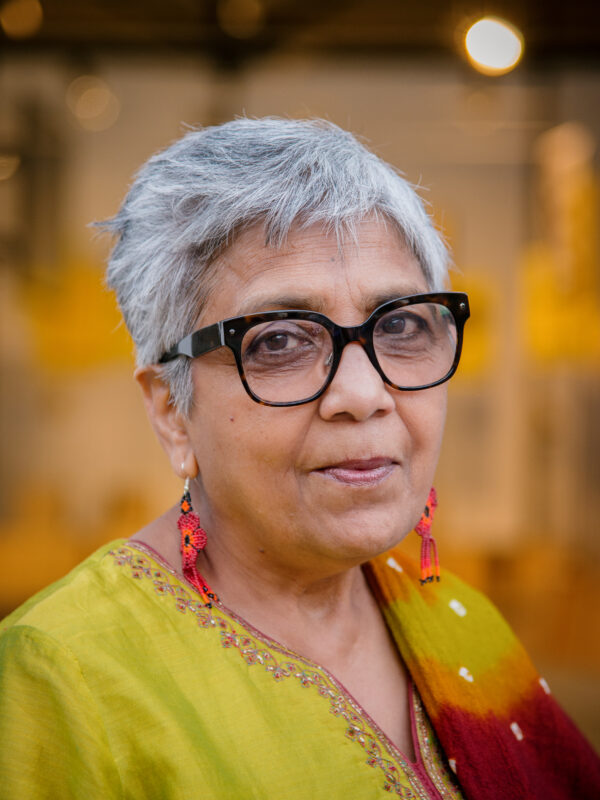 Radha D'Souza
Writer, academic, lawyer and activist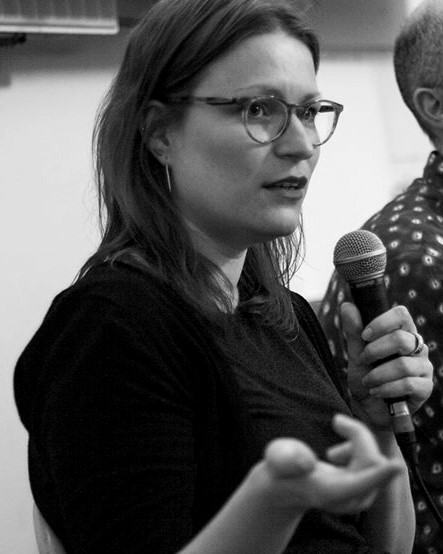 Irene de Craen
Writer, researcher and curator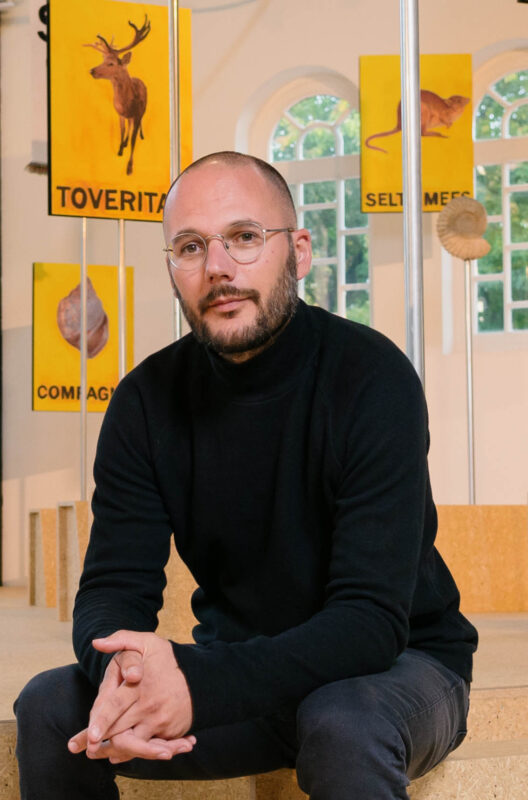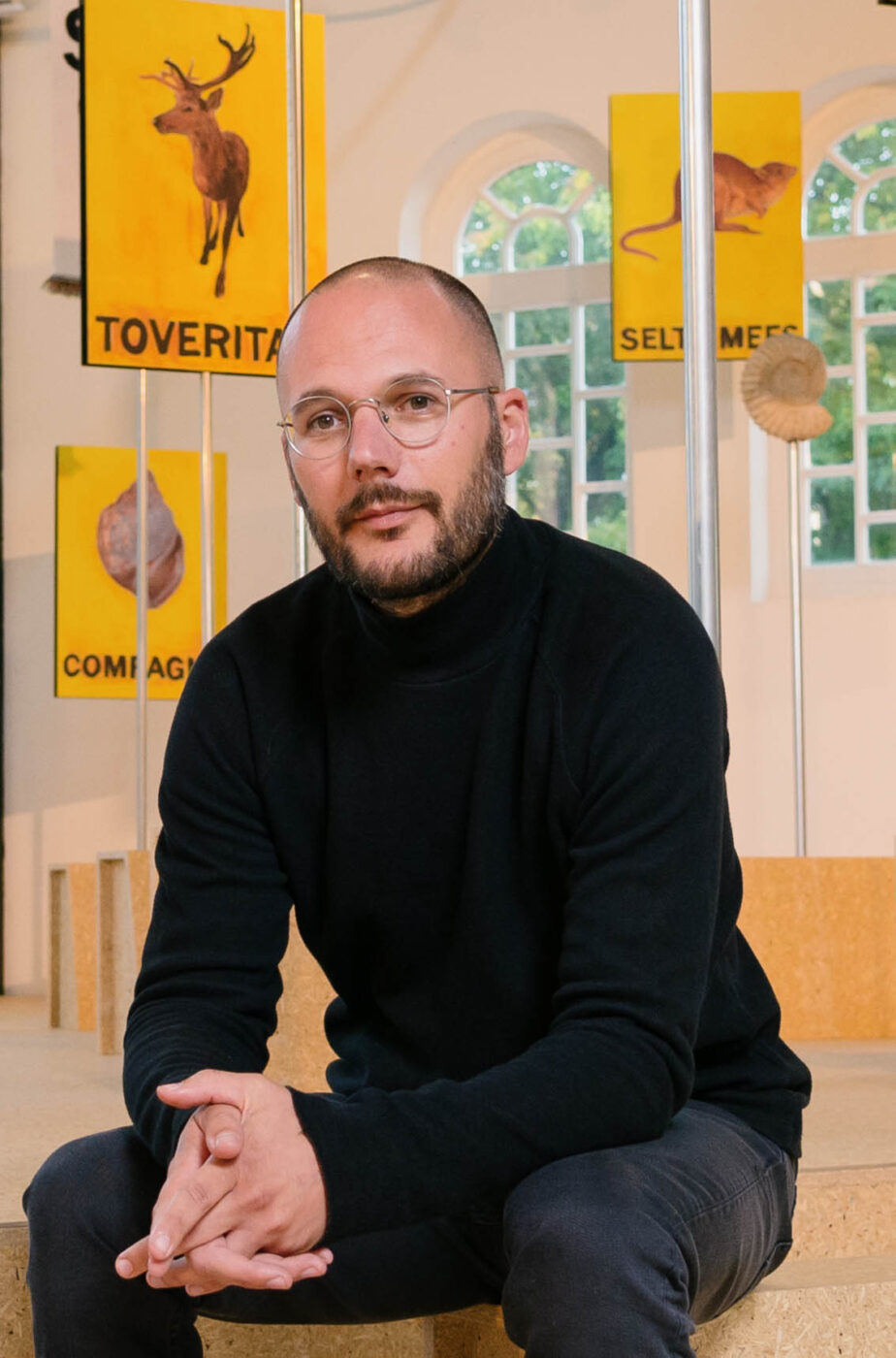 ---
Magazine