Symposium: Art, Criticism and the Forces of Globalization
The conference Art, Criticism and the Forces of Globalization (2012), organized jointly by Winchester School of Art, Tate Liverpool and the Archives of Art Criticism at the University of Rennes, seeks to investigate the historical and contemporary relations of art production and critical writing in the era of globalization.
Call for papers
You are invited to submit a title and 100 word abstract for twenty minute papers to be presented within the following sessions. Further sessions may be announced and related events in Winchester and Liverpool will be integrated into the conference's proceedings.
Organisers
Jonathan Harris, Winchester Schoool of Art (WSA)
August Davis, WSA
Jean-Marc Poinsot, University of Rennes Archives of Art Criticism
Lindsey Fryer, Tate Liverpool
Contact
Dr August Davis, Senior Research Fellow, WSA
email: A.J.Davis@soton.ac.uk
Day 1 (10 Sept) Globalization and Art in the Twentieth Century
How have recognisably 'global' and 'globalizing' processes and forces shaped art & criticism in the twentieth century? Is the term of analytic value or historical validity in examining practices in art and criticism from before the 1970s? Papers are invited on art practices and critical writing in any country, and may focus on artists, artworks, critics or the place of specific institutions or other mediating organizations. Proposals, however, should clearly differentiate notions of the 'global' and 'globalization' from antecedent but related terms such as 'modern,' 'international' and 'cosmopolitan.'
Day 2 (11 Sept) Globalization and Contemporary Art
Contemporary art, in recent critical studies by, e.g., Terry Smith and James Elkins, has been identified closely with notions of the 'global'and 'globalization'. Papers are invited for this session which will investigate the connections but also disconnections that characterise contemporary art production and its critical reception around the world. How might 'local' and 'provincial', or 'traditional' practices and values have been maintained within contemporary art – or transformed by the networks of the global art market and its relationship to 'gate-keeper' institutions such at Tate and The Museum of Modern Art, New York? Proposals dealing with north-south cultural and artistic relations are particularly welcome.
Day 3 (12 Sept) Globalization and Asian Art
Contemporary Asian art has been a mainstay of the global art market for more than a decade now. How have Asian artists and their works achieved this success and prominence? What visibility do these marketed artists have in countries such as China, South Korea and Taiwan? This session also welcomes papers on contemporary Asian art criticism – its forms, locations, and means of dissemination. Papers are also welcome that deal with the politics of contemporary Chinese art education: its openness to western models, and resistances in terms of practices and values.
Days 4 /5 Panel at Tate Liverpool (13/14 Sept) The Artist as Critic / The Critic as Artist
Congruent with holding the last day and a half of our conference at Tate Liverpool, a globally successful venue for modern and contemporary art and its critical understanding, this session invites papers by artists talking about their own work, or the work of others, or artists talking about critics and critical writing on art. Though the twentieth century has thrown up many examples of highly articulate artists – e.g., Robert Smithson and Robert Morris in the US – this session particularly invites papers from artists outside Europe and North America.
Venues
Winchester School of Art – University of Southampton and Tate Liverpool
Global Art History
/
---
Netwerk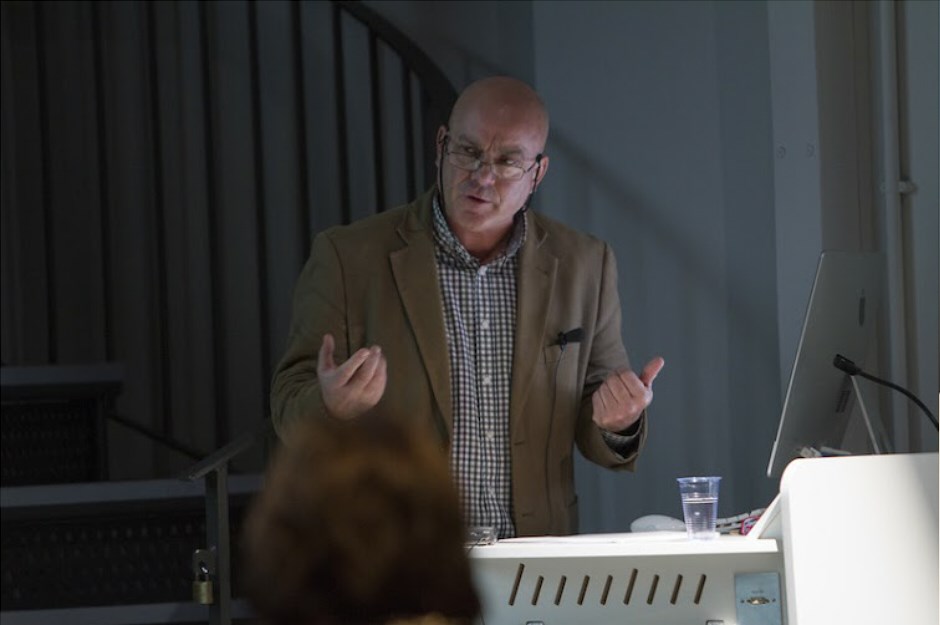 Jonathan Harris
Professor