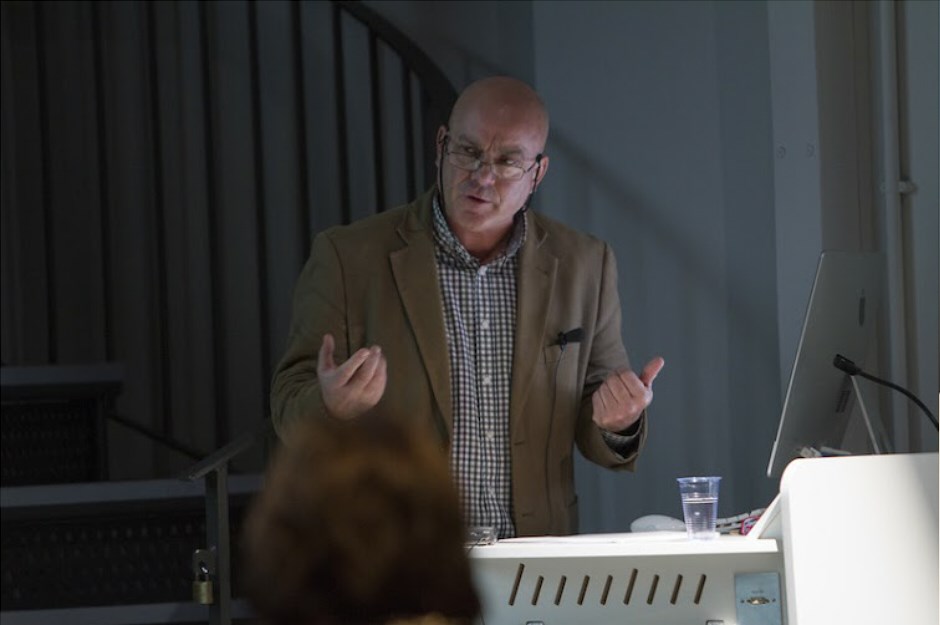 Jonathan Harris
Jonathan Harris is professor in Global Art & Design Studies, daarnaast is hij hoofd onderzoek aan de Winchester School of Art. Harris is een van de inaugurele hoogleraren aan het Winchester Centre for Global Futures in Art Design en Media. Hij is auteur en redacteur van diverse boeken en van wel meer dan een 100 essay's van bladen.
Zijn boeken zijn: Art in Modern Culture (Phaidon, 1992), Modernism in Dispute: Art Since the Forties (Yale University Press, 1993), Federal Art and National Culture: The Politics of Identity in New Deal Art (Cambridge University Press, 1995), The New Art History: A Critical Introduction (Routledge, 2001), Writing Back to Modern Art: After Greenberg, Fried, and Clark (Routledge, 2005), Art History: The Key Concepts (Routledge, 2006), Identity Theft: The Cultural Colonization of Contemporary Art (Tate Liverpool/Liverpool University Press 2008), Inside the Death-Drive: Excess and Apocalypse in the World of the Chapman Brothers (Tate Liverpool/Liverpool University Press, 2010: sole editor), Regenerating Culture and Society: Architecture, Art and Urban Style within the Global Politics of City Branding (Tate Liverpool/Liverpool University Press, 2011: co-editor) en meer recent Globalization and Contemporary Art (Wiley Blackwell USA, 2011).
Zijn laatste boek The Utopian Globalists: Artists of Worldwide Revolution, 1919-2009 verscheen in 2013. Momenteel is hij werkzaam aan een boek over Picasso's werk als lid van de Franse communistische partij na 1944 en wat dit heeft betekend voor latere kunst en kunstenaars. Samen met Jean Marc Poinsot en de Universiteit van Rennen is hij redacteur van de International Anthology of Art Criticism, from 1950-2011. Hij bereidt samen met Rasheed Araeen The Full Story voor, dit is het vervolg van Araeen's The Other Story (1989).
---
Agenda
Boekpresentaties: Changing Perspectives & UNFIXED
Twee aankomende publicaties geven een indruk van het actuele debat rondom globalisering en diversiteit binnen de hedendaagse kunst.
---
Magazine