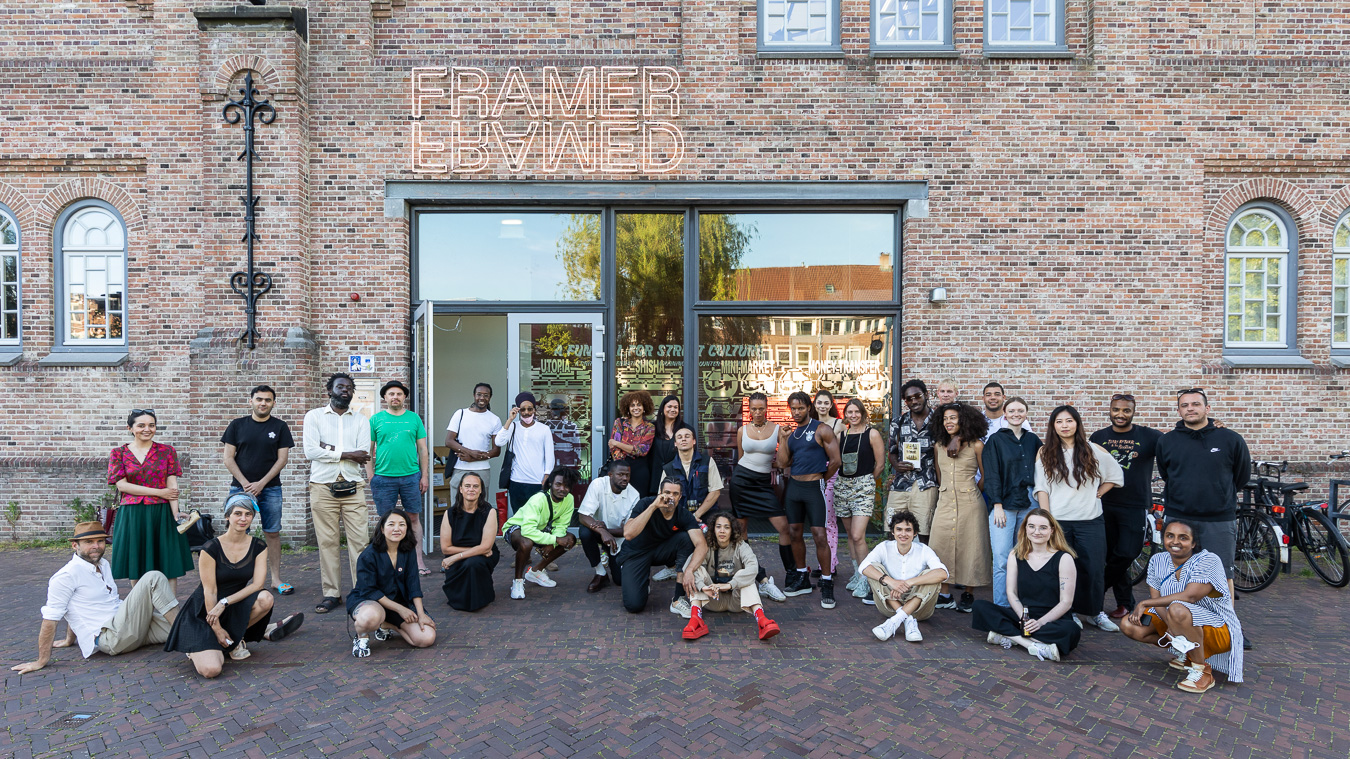 Stage
Framer Framed is great place to gain work experience in different areas. It's possible to shape your own internship, work on your own research topic related to Framer Framed, or assist within our designated teams. We offer internships for Education, Exhibition Production, and PR & Communications.
Recommended Length: 4 months.
For enquiries, email internship@framerframed.nl with your available dates, requested duration of an internships, and which team you would like to work with.
---
Education
For an internship in Education, Dutch language is preferred. More specifications to come.
Applications are still welcome!
---
Exhibition Production
For Exhibition Production, we need pro-active and independent interns. You have the chance to work with our Production Team and assist with international and contemporary exhibitions from beginning to end – from its conception to its opening.
Requirements
• experience in production or DIY is not necessary but definitely a plus
• a willingness to learn and take on a variety of tasks
• pro-activity and independence
• flexible hours such as working events on weekdays or managing urgent tasks
• (preferably) Amsterdam-based or willing to travel
Tasks
• supporting production team for exhibition build-up and take down
• organising production for public programs
• assisting at openings and events
• hosting and welcoming guests to the space
• getting your hands dirty
• doing things you haven't done before (but are willing to learn)
---
PR & Communication
The Communication and PR team ensures that the content of our public programmes and exhibitions reaches our audience – from visitors to the press. To cut through an already crowded landscape it is up to us to find creative and original ideas to communicate our content through our channels.
For an internship, this means we need someone who is visually and textually strong.
Requirements
For this internship we are looking for people who are:
• ​​punctual and precise
• independent and dependable
• ​​Passionate about art, and likes to work in a creative team
• Have an eye for details and great organisational skills
• Has good writing skills in Dutch and English, and can help create written content;
• Has know-how of social media, and constantly pitches new ideas for formats and content;
Tasks
• Helps with daily website and social media support [including uploading events to the calendar, etc];
• Helps support Framer Framed by hosting when needed and being present at public events and openings;
• Basic editing skills is a plus;
• Photoshop and InDesign skills is a plus;
• An understanding of the [inter]national media landscape is a plus