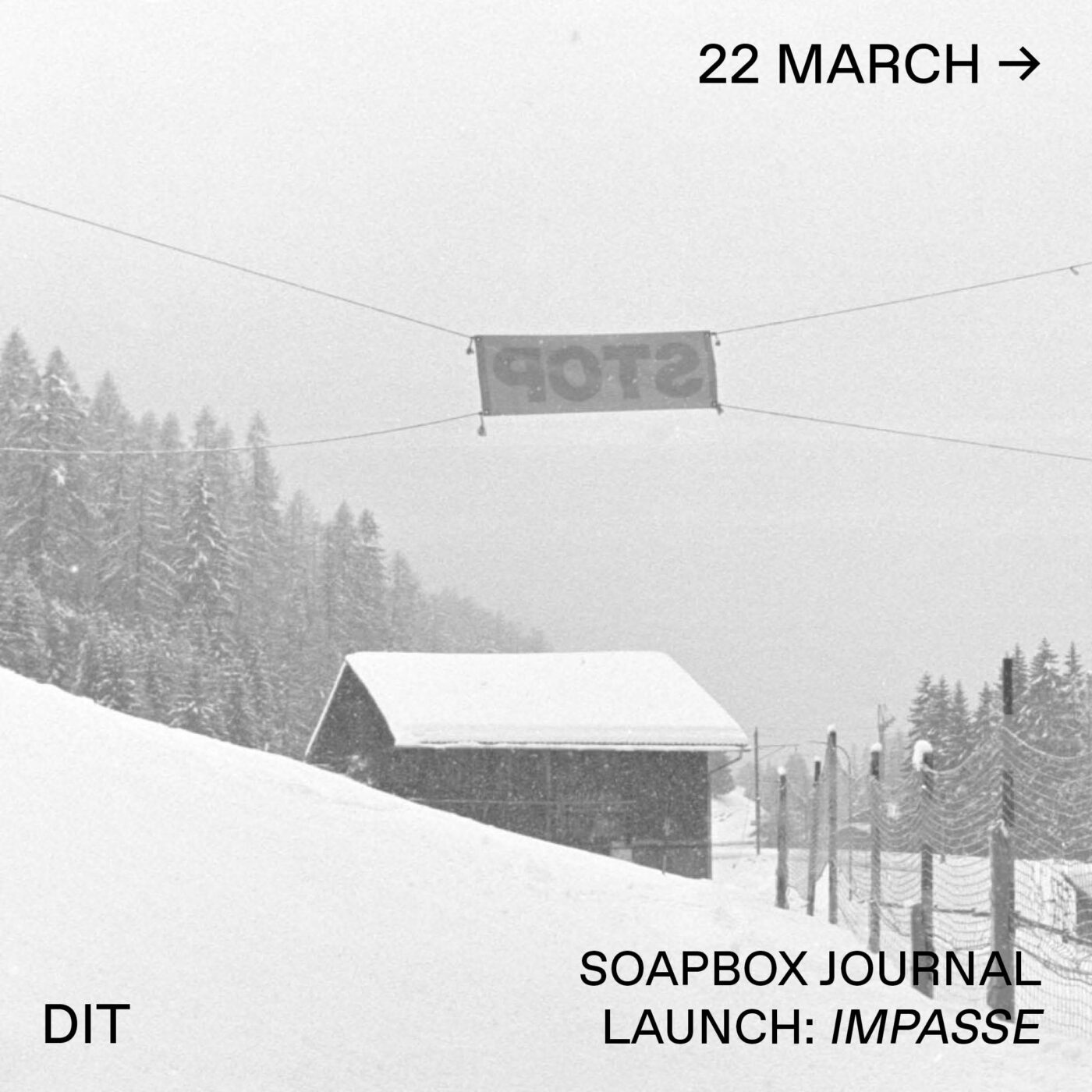 22 mrt 2022
18:00 - 21:00
Journal Launch: Soapbox - issue 3.0 'Impasse'
Soapbox Journal is thrilled to announce the launch of its third issue Impasse, co-organised with ASCA – Amsterdam School for Cultural Analysis. Please join us on the 22nd of March at 18:00 at Framer Framed to celebrate!
---
Registration
This event is free and in English.
Register here.
A member of the Radical Open Access Collective, Soapbox Journal is an independent and open-access publishing platform. We aim to elevate different voices and promote fresh perspectives on the cultural objects, phenomena, and concepts shaping our world and experiences.
The evening will include the screening of a short film, a discussion and Q&A with the contributing authors exploring their unique approach to the theme of 'impasse' and drinks accompanied by music!
This event is hosted by Framer Framed as part of DIT – Do It Together which is an opportunity to focus on projects, ideas, and reflections without an exhibition as the context. Learn more about the public programs brought together for the DIT project HERE.
---
This event is co-organised by Soapbox Journal, ASCA, and Framer Framed.
If you have any questions please feel free to send an email the Soapbox team at soapbox@gmail.com.
Book Launch
/
---
Exposities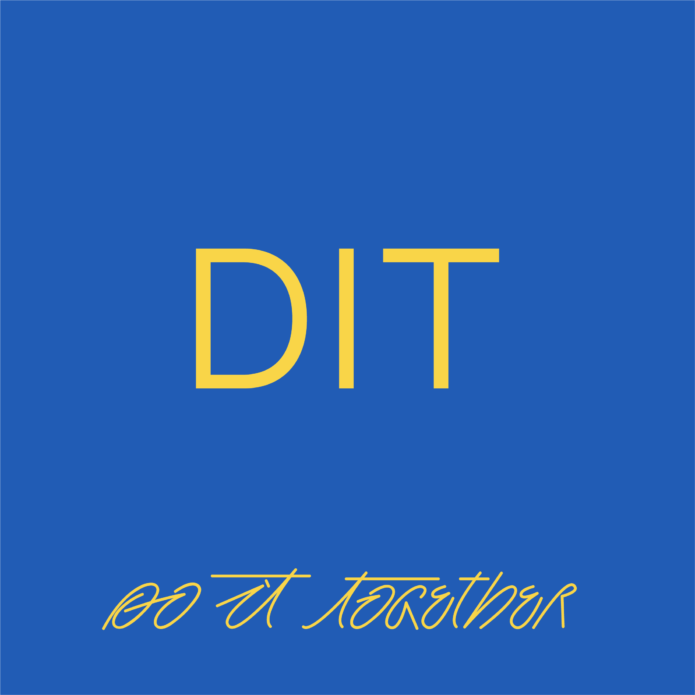 Project: Do It Together - DIT
DIT is een keuken / een tent / een leerspeeltuin / een workshop..........