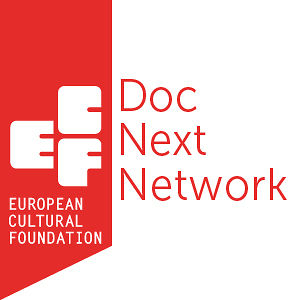 Doc Next Network
Initiated and supported by the European Cultural Foundation, Doc Next Network aims to create a vibrant European space where young people's media messages are more accessible in mainstream public discourse.
Doc Next Network's goal is to create an arena where the views of a new generation of documentary makers, media artists, and emerging journalists are made more visible – opening the public's eye to new European perspectives. This unique movement generates exciting new connections at the intersections of online free (remix) culture, the media industry, documentary circuits, art establishments, academic environments, and the European policy-making arena.
Doc Next Network consists of four local independent cultural organizations: Association of Creative Initiatives "ę" (Warsaw, Poland), British Film Institute – Future Film program (London, United Kingdom) Mode Istanbul (Istanbul, Turkey), and ZEMOS98 (Seville, Spain). The network sets up media and documentary workshops to support the development of young emerging media professionals and creates and connects to platforms that acknowledge the importance of media use by young people.