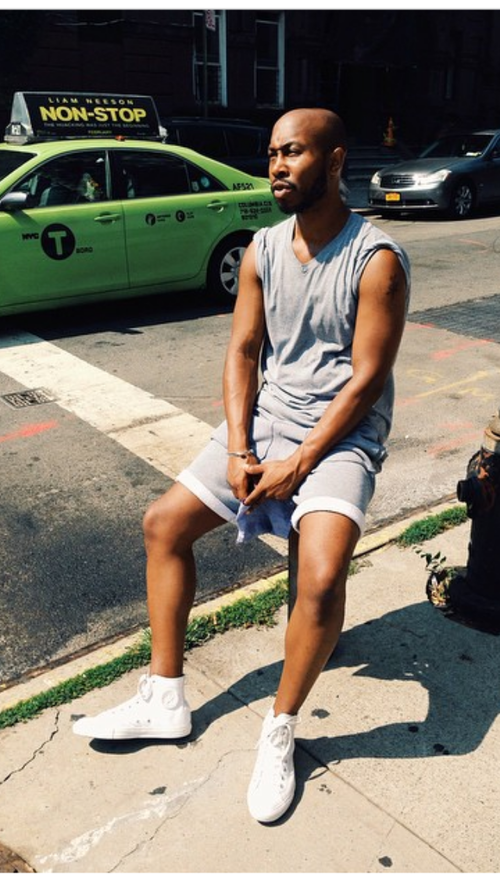 Maikoiyo Alley-Barnes
Maikoiyo Anabi Alley-Barnes (b. 1977, Seattle) is a multimedia artist, curator, filmmaker, writer, and designer exploring the resonance of genetic cultural memory through the mundane and the mystical. Alley-Barnes' practice offers meditative narratives that reflect his fascination with, admiration for, and immersion in the aesthetic, ritual and continuum [NK1] that is the African Diaspora. Be it through his headdress and mask work, pelts, or unique brand of sculpture named refuse alchemy, central to Alley-Barnes' practice is a desire to bring a more visceral, lush, and sensual sensibility to our day-to-day lives.
Alley-Barnes' has exhibited in museums, galleries in the United States and internationally, most recently in 2017 at the Topophilia exhibition in Nees, Denmark and in the 2016 Aichi Triennale in Toyohashi, Japan. His work has been shown at the Museum of Contemporary Art (Los Angeles), the Whitney Museum of American Art (New York), the Museum of Natural History (New York), and the Frye Art Museum (Seattle). Alley-Barnes is a founding member of the multidisciplinary creative collective Black Constellation, which includes visual artists Nicholas Galanin and Nep Sidhu, as well as musicians Shabazz Palaces, Stas Thee Boss, Porter Ray, OC Notes, and Erik Blood.
Alley-Barnes' curatorial practice includes numerous exhibitions executed at the Pun(c)tuation Gallery, which he co-founded and where he served as creative director between 2009 and 2012. In 2016, Alley-Barnes was the guest curator for the exhibition Young Blood: Noah Davis, Kahlil Joseph, The Underground Museum, featuring the work of brothers Noah Davis and Kahlil Joseph at the Frye Art Museum. Alley-Barnes often participates in public talks where he engages in multidisciplinary critical discourse about art historical scholarship, his own practice, and contemporary art.
In 2014, Alley-Barnes was the recipient of the Neddy Artist Award in the open medium category. Alley-Barnes lives and works in Seattle.
---
Agenda
Pedagogies of the Opaque (I): Black Schools: Learning for and by Black Futures
De eerste bijeenkomst uit een reeks publieke onderzoeksevenementen voor, met en over ex-centrische culturele, gemeenschappelijke en collectieve praktijken en denkwijzen.