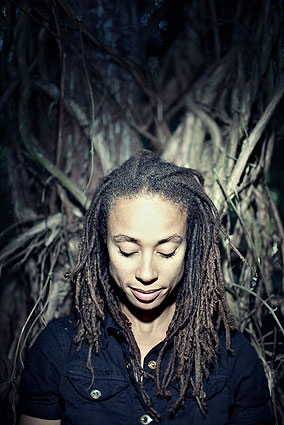 Jeannette Ehlers
Jeannette Ehlers (geb. Denemarken, 1973; woont en werkt in Kopenhagen, Denemarken)
Jeanette Ehlers studeerde af aan The Royal Danish Academy of Fine Arts (2006). Haar werk heeft een experimenteel karakter en beeldmanipulatie is vaak onderdeel van haar foto- en video werken.  Met een variërende werkwijze onderzoekt de kunstenaar betekenis en identiteit op een verfijnde en directe manier. Ehlers creëert vaak cinematische universums die zich verdiepen in etniciteit en identitieit, geïnspireerd door haar eigen Deense en West Indische achtergrond. Ze verkent het vermogen van het medium film om te communiceren in een visueel fascinerende en boeiende taal. Haar werken gaan over belangrijke vragen en moeilijke kwesties, zoals de rol van Denemarken als slavennatie – een deel van het Deense culturele erfgoed dat vaak over het hoofd wordt gezien in de algemene geschiedschrijving.
SOLOTENTOONSTELLINGEN (selectie)
2015
Whip It Good: Spinning from History's Filthy Mind
Rivington Place, Londen, VK
Black Bullets
Architectural projection on the north façade of the Everson Museum of Art, Syracuse, VS
2014
Say it Loud
Nikolaj Copenhagen Contemporary Art Center, Kopenhagen, Denemarken
Black Bullets
Videokunst.ch, Bern, Zwitserland
2013
Black Bullets
Parisian Laundry, Montréal, Canada
2010
The Invisible Empire
Rohde Contemporary, Kopenhagen, Denemarken
2009
Atlantic
Århus Art Building, Århus, Denemarken
Interacting Minds
Møstings Hus, Kopenhagen, Denemarken
2007
Fuzzy Logic
Tom Christoffersen Gallery, Backroom, Kopenhagen, Denemarken
GROEPSTENTOONSTELLINGEN (selectie)
2015
Anyway, the wind blows
Brundyn+ Gallery, Kaapstad, Zuid-Afrika
2014
Black Diaspora Berlin- Decolonial narratives,
Grüner Salon in der Volksbühne, Berlijn, Duitsland
New Media 2014,
screening, Trinidad & Tobago Film Festival, Trinidad
Rooted Movements
LMAK projects, NYC, VS
Possession,
New Shelter Plan, Kopenhagen, Denemarken
The People's Game
QUAD, Derby , VK
DAK'ART 2014
Biennale of Contemporary African Art, Dakar, Senegal
CARIBBEAN: Crossroads of the World
Pérez Art Museum Miami, Miami, VS
2013
ZEIGEN,
Nikolaj Copenhagen Contemporary Art Center, Kopenhagen, Denemarken
Time To Pretend
1st Harare Performance Biennale, First Floor Gallery, Harare, Zimbabwe
---
Exposities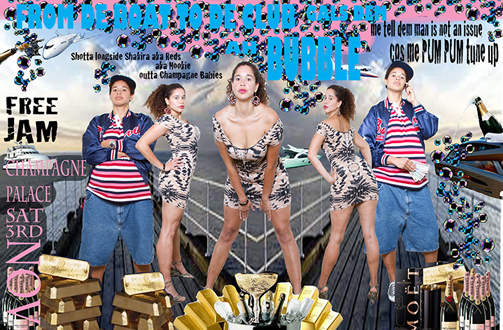 Expositie: Embodied Spaces
Een expositie samengesteld door Christine Eyene rondom de thema's lichaam, gender en identiteit.
---
Agenda
BE.BOP 2014 – Spiritual Revolutions & 'The Scramble for Africa'
Samengesteld door Alanna Lockward.