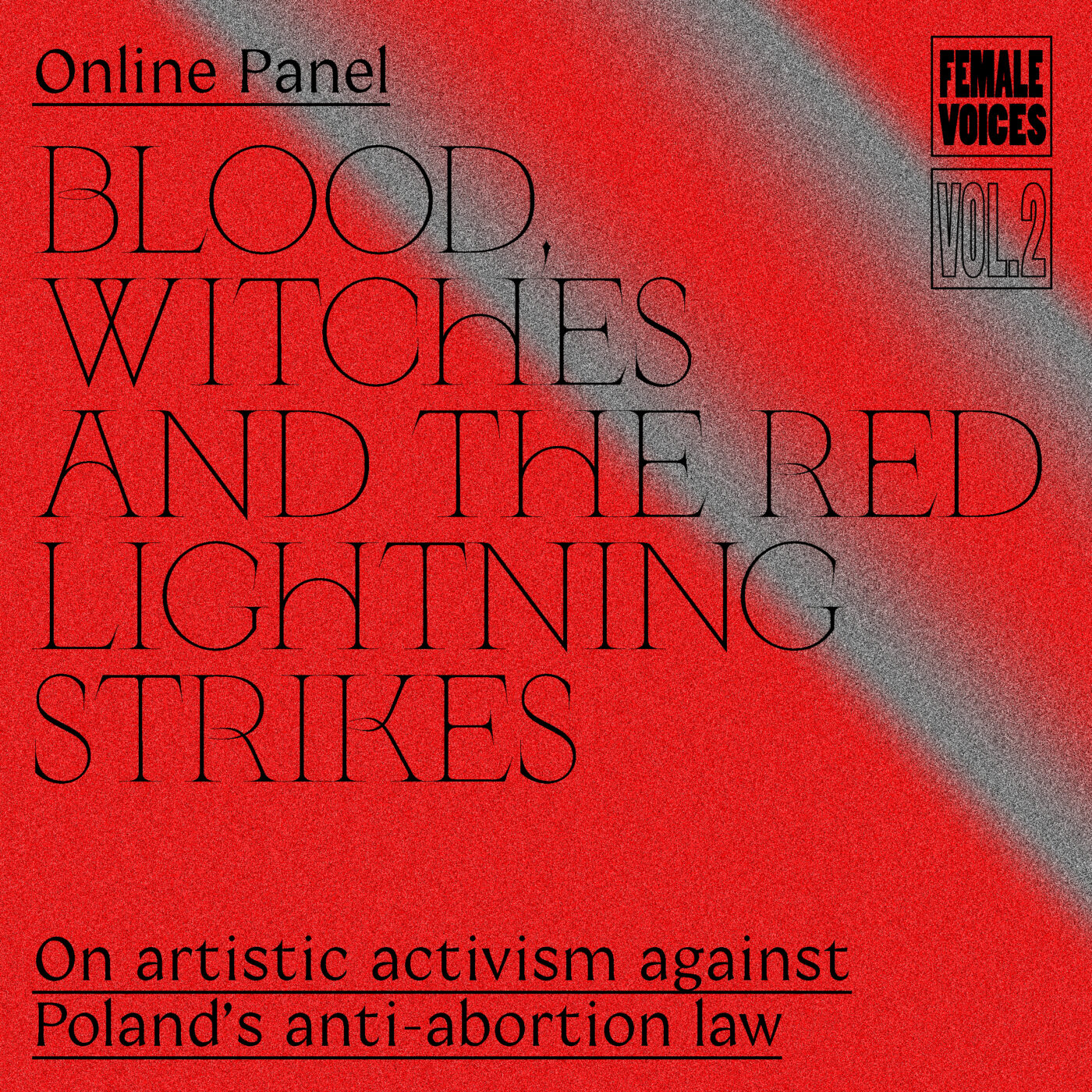 22 Apr 2021
17:00 - 19:00
Female Voices: Blood, Witches and the Red Lightning Strikes
Framer Framed, together with artists, activists and researchers, presents 'Female Voices' series, where we discuss artistic activism in the struggles for women's autonomy and sexual and reproductive rights. After the first Female Voices: Gacha Abortion Pills on artistic activism against South Korea's abortion law, we invite you to the second online panel of the series: Female Voices: Blood, Witches and the Red Lightning Strikes.
In this online panel, we will discuss artistic activism against Poland's anti-abortion law. Moderated by Domitilla Olivieri, panelists Izabela Kowalczyk, Karolina Więckiewicz 
and 

Iwona Demko

 

will reflect upon the past and the present of women's reproductive rights in Poland as well as how they utilize art as a creative means of protest.

 
---
Round table participants
Izabela Kowalczyk
Karolina Więckiewicz
Iwona Demko
Moderator
Domitilla Olivieri
Interpreter
Aneta Rostkowska
More info below the video.
---
Live Stream
Time: 17:00 – 19:00
Language: English (a translator will be present for Polish-speaking panelists).
The live stream can be followed free of charge on the Framer Framed YouTube channel. Subscribe to get a notification. Comments and questions to panel members are welcome and can be posted in the 'chat'. The recording will be kept available after the event.
Live stream link: https://www.youtube.com/watch?v=TAPkYJZIZ_g
---
Whats going on in Poland?
Poland is a country with one of the most restrictive abortion laws in Europe since 1993. Amid the Catholic church's substantial influence and the rise of conservative right-wing populist party PiS (Law and Justice) over the years, women have been resolutely fighting against the regression. Mass protests, rallies, and ad-hoc strikes were organised by grassroots feminist organisations such as Strajk Kobiet (Women's Strike). Since 2016, the Czarny protest (Black Protest) and their 'red lightning bolt' symbol have created international allyship and become a universal icon of women's fight for reproductive rights. Notably, cultural workers and visual artists in Poland have been taking an active part in these movements; mobilising art and protesting through various mediums in both online and offline spaces.
In January 2021, the court ruling had declared that allowing abortions in the case of severe foetal abnormalities was unconstitutional. Despite the vast majority of Poles opposing, a near-total ban on abortion has taken effect soon after. The huge backlash has been prompted all across the nation and street protests were called in more than 400 cities and towns of Poland. Upon the ground of this pressing situation, human rights activists, artists, and the allyship of communities have risen again.
In this participatory discussion, all panelists, including the live audiences will delve into an in-depth discussion on the course of the current movements as well as artists and the art community's role in it. How, through artistic practices, we demand visibility and representation? What are the most creative and effective methods of forming an allyship and raise awareness across borders? How do we archive the violence and the resistance against the violence? They will also answer the questions of the audience during the live-stream. 
---
About
Domitilla (Domi) Olivieri is an anthropologist, activist, researcher and teacher in the field of gender studies, media and society and she has been involved in feminist, queer and anti-racist and anti-capitalist militant activism.
Izabela Kowalczyk is an art historian, cultural scientist, researcher and theorist of contemporary art and culture. Author of books on critical art, feminism and the reinterpretation of history in modern art, as well as over 200 articles in collections and scientific journals. 
Karolina Więckiewicz is a human rights defender and lawyer, who works on sexual, reproductive, LGBTQ and transgender rights. She is a safety programme coordinator at Lambda Warsaw Association, an organisation that works to provide free psychological and legal support for LGBTQ and transgender people in crisis situations and at risk.
Iwona Demko is a visual artist and femmenist*. In 2001, she graduated from the Faculty of Sculpture at the Academy of Fine Arts in Krakow, where she has been working as a professor since 2008. She is a curator of feminist exhibitions, researcher of the history of the first female students at the Academy of Fine Arts in Krakow, and an author of a book about Zofia Baltarowicz-Dzielińska.
Polish – English Interpreting
Aneta Rostkowska
Graphic design
Bin Koh
---
Background Resources
Izabela Kowalczyk's writing on Iconography of the movement (in Polish)
Near-Total Abortion Ban Takes Effect in Poland, and Thousands Protest (on the New York Times)
Feminism
/
Action Research
/
Art and Activism
/
---
Agenda
Female voices: Arte, Substantivo Feminino
On artistic activism against Brazil's anti-abortion law
Female Voices: Gacha Abortion Pills!
Artistic Activism Against South Korea's Anti-abortion Law
---
Network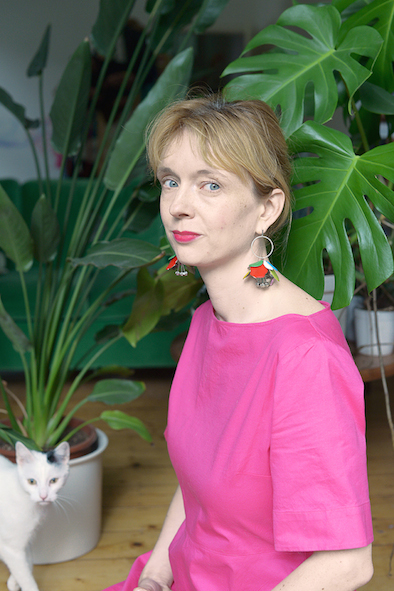 Aneta Rostkowska
Curator and researcherCurator and researcher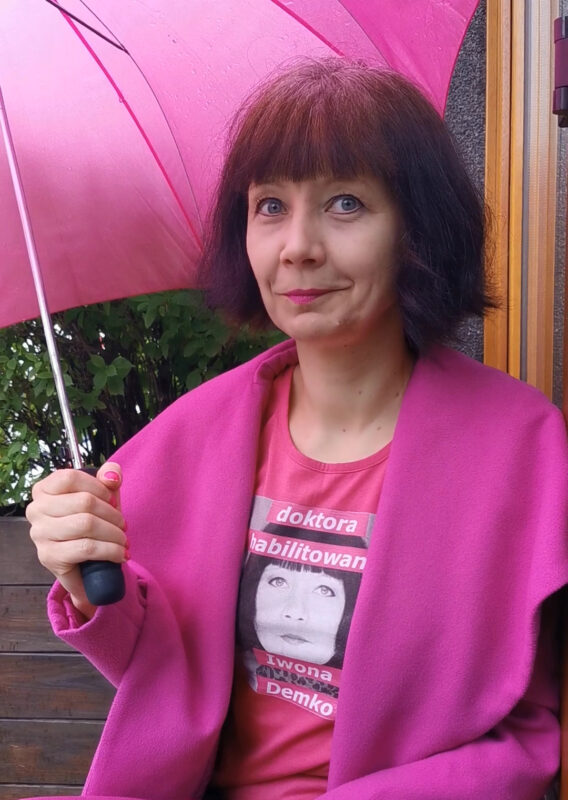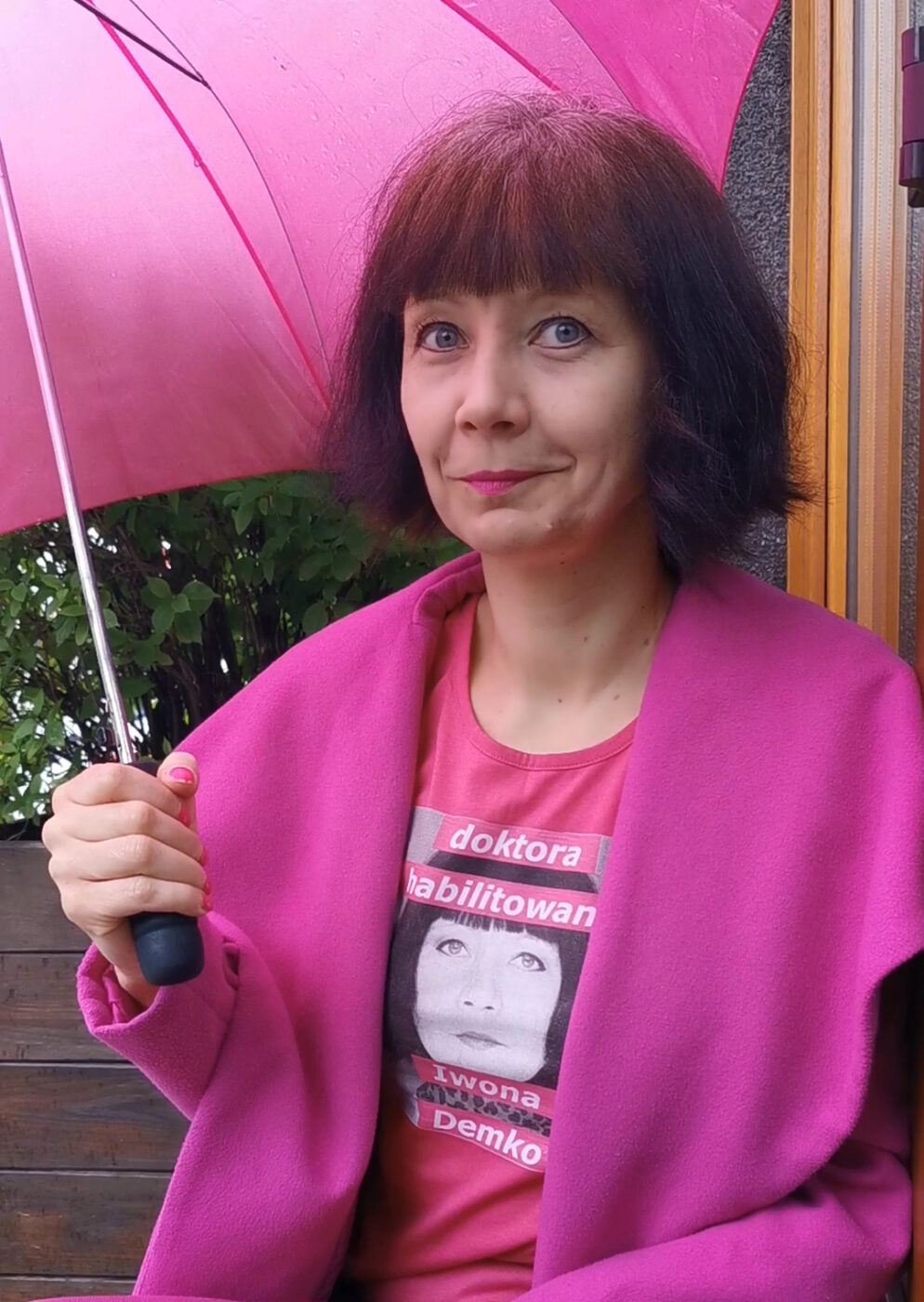 Iwona Demko
Visual artist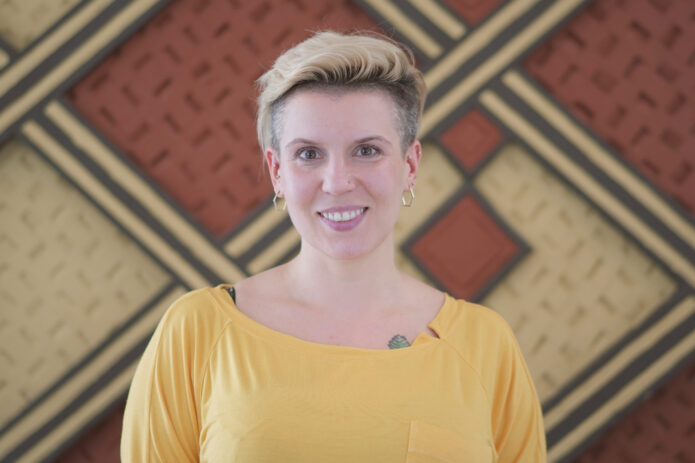 Karolina Więckiewicz
Human rights defender and lawyer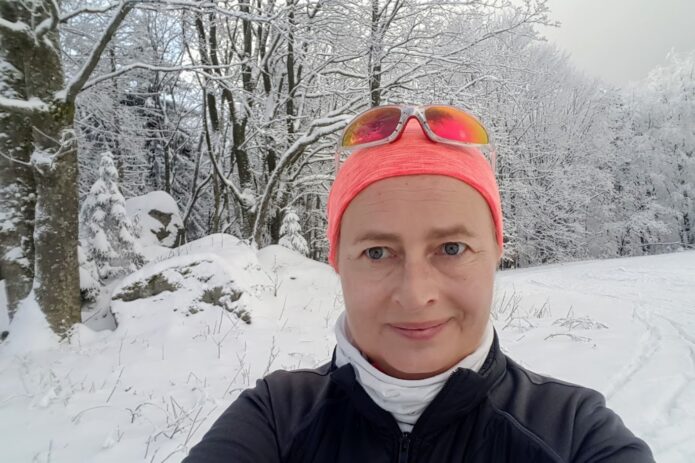 Izabela Kowalczyk
Art historian and cultural scientist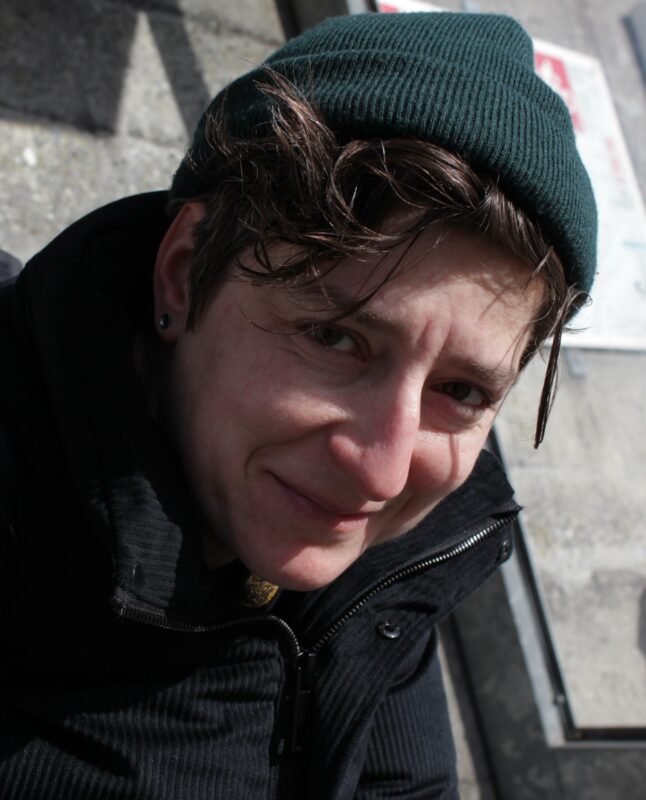 Domitilla Olivieri
Anthropologist, Activist and Researcher
---
Magazine