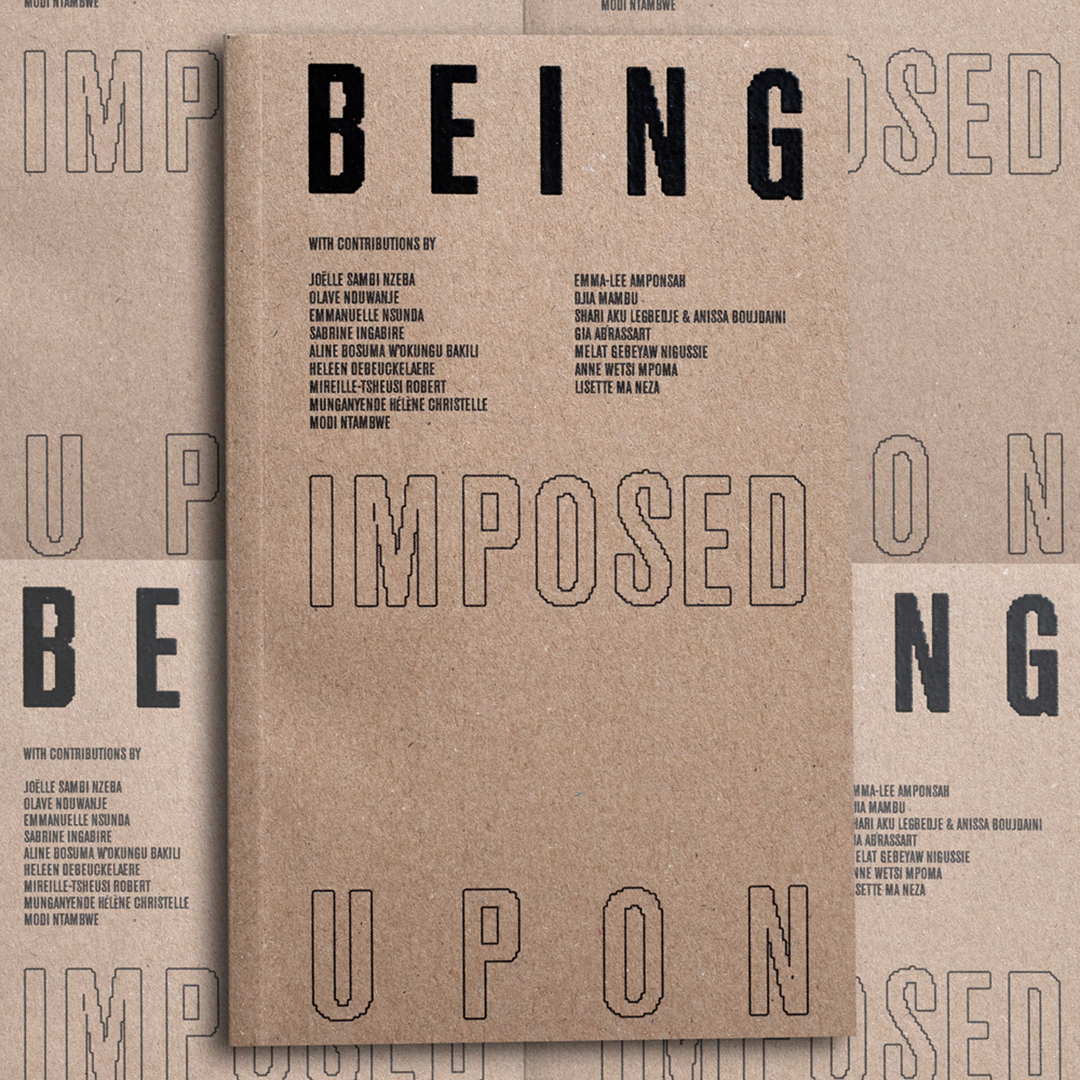 8 Apr 2021
18:00 - 19:30
Book Presentation: Being Imposed Upon
Continuing on from the 2018 book presentation for When we speak about colonisation, Framer Framed hosts the Dutch launch for the Afro-feminist publication Being Imposed Upon. The book Being Imposed Upon features non-fiction essays, literary reflections, poetry, testimonials, activist and academic texts which reflect on what it means to be black and be a woman in Belgium today, written by black women themselves.
---
Initiated by publiekeacties, the publication, dedicated to decolonial practice, inspires a conversation about decolonial being in the arts with editor and writer Gia Abrassart and writer Anne Wetsi Mpoma, led by curator Bambi Ceuppens. How can black women create and occupy spaces in arts & culture?
The conversation will be streamed live at 18:00 on the Framer Framed YouTube channel.
Being Imposed Upon is a timeless love letter and manual by and for black women with contributions from Joëlle Sambi Nzeba, Olave Nduwanje, Emmanuelle Nsunda, Sabrine Ingabire, Aline Bosuma W'okungu Bakili, Heleen Debeuckelaere, Mireille-Tsheusi Robert, Munganyende Hélène Christelle, Modi Ntambwe, Emma-Lee Amponsah, Djia Mambu, Shari Aku Legbedje & Anissa Boujdaini, Gia Abrassart, Melat Gebeyaw Nigussie, Anne Wetsi Mpoma and Lisette Ma Neza.
Edited by Heleen Debeuckelaere & Gia Abrassart.
BEING IMPOSED UPON
Initiator: publiekeacties
Publisher: Onomatopee Projects
272 pp | NL & FR | 2020 | ISBN 9789493148260 | €17
Facebook event
Sharing is caring
Direct streaming link
YouTube stream
---
Biographies
publiekeacties
Vesna Faassen (1986, NL) and Lukas Verdijk (1984, NL) are an artist duo, who live and work in Antwerp, Belgium. Their collaboration began with a shared interest in the relationship of photography with culture and heritage. Explorations of contemporary socially engaged art in relation to (post-)colonial, cultural and photographic theory led to the development of their collaboration. With a background in psychology and history, Faassen and Verdijk look into the historical connection of photography and its involvement in the production and fixation of identity, the politics of representation, and power relations. Vesna Faassen obtained a Master's degree in Psychology from the University of Nijmegen (NL) and Lukas Verdijk gained a bachelor's in History at the HAN University of Applied Sciences in Arnhem (NL). They both moved to Antwerp to study Photography at the Royal Academy of Fine Arts in Antwerp, completing a Master of Arts in 2015. In 2016/2017 they followed the two-year postgraduate course at the Higher Institute of Fine Arts (HISK) in Ghent, Belgium.
Anne Wetsi Mpoma is an art historian, curator, author and gallery owner. She proposes solutions to deconstruct and reinvent the arts and the imaginary for a more inclusive society. Director and founder of the Wetsi Art Gallery (2019, asbl Nouveau Système Artistique), an interdependent space that builds bridges with diverse audiences, particularly institutional ones, by showing the work of artists marginalised because of their "race", gender, sexual orientation, ethnic origin and/or "disability".
In her essay "Resisting in the arts and culture in a postcolonial context" (in Being Imposed Upon, 2020), she analyses the power relations between Belgian Afro-descendent women artists evolving on the margins and the holders of dominant power on the contemporary art scene. The exhibition project Through her (True her) addresses the same theme by bringing the works of these marginalised artists into dialogue with those that have joined the collection of the Museum of Contemporary Art of the City of Ghent (S.M.A.K.), following research carried out by the co-curator of the project, Pascale Obolo. She is currently participating in the work of the experts appointed to draft a first report to guide the members of the House of Representatives participating in the commission charged with analysing Belgium's colonial past and its current consequences.
Gia Abrassart is an independent journalist and activist of decolonial culture. Her master's degree in journalism focused on the invisibility of the African diasporas in the French-speaking media in Belgium (Université Libre de Bruxelles, ULB, 2010). In 2018, she opened Café Congo, a cultural Third Place at Studio CityGate (a post-industrial wasteland of 22 000 m2) dedicated to resistance, solidarity and multidisciplinary artistic creations. A third place for communities from African diasporas in Belgium and feminist & LGTB/Queer communities. It is therefore a circulation of artists, both racialised and queer, that vitalises this spot.
In 2012, she co-founded the Warrior Poets collective in tribute to the masterful work of the African-American Poet Audre Lorde and co-directed, with Sarah Demart, the collective work 'Créer en postcolonie 2010- 2015. Voix et dissidences belge-congolaises' (Ed. Africalia/BOZAR, 2016). Her blog www.cafecongo.be also invites the public to rethink the Belgian-Congolese relations through artistic thought. Besides, Gia Abrassart is today also a member of the anti-racist women's committee BAMKO-CRAN.
Bambi Ceuppens is a researcher, linguist, historian, social Anthropologist who, since 2007, has been a senior researcher and curator at the Royal Museum for Central Africa in Tervuren, Belgium. Her areas of expertise are the western representation of Africa and Africans, and the Belgian and Congolese colonial history. She holds a doctorate from the University of St Andrews in social anthropology. Later she taught at the Universities of St Andrews,  Edinburgh, and Manchester. She was also a postdoctoral researcher at Ghent University and the Catholic University of Leuven. Her areas of expertise are the western representation of Africa and Africans, and the Belgian and Congolese colonial history. She examines the Congolese diaspora in Belgium, colonial and post-colonial popular culture in Congo as well as autochthony, interculturalism and multiculturalism in the Flemish Region.
This online event, organised by Framer Framed, will be live-streamed free and in English. Text and images courtesy of publiekeacties.
Book Launch
/
Action Research
/
Feminism
/
---
Agenda
Book launch: When we speak about colonisation
On the occasion of the recent publication by Faassen and Verdijk, and in the context of the running show 'A Blueprint for Toads and Snakes' by Sammy Baloji
---
Network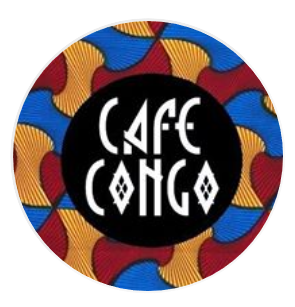 Gia Abrassart
Writer, Activist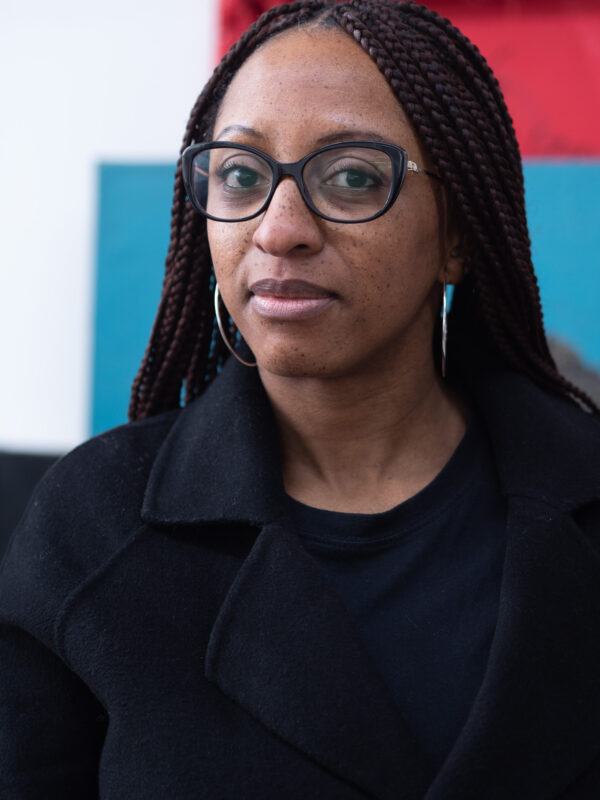 Anne Wetsi Mpoma
Curator, Gallerist, Author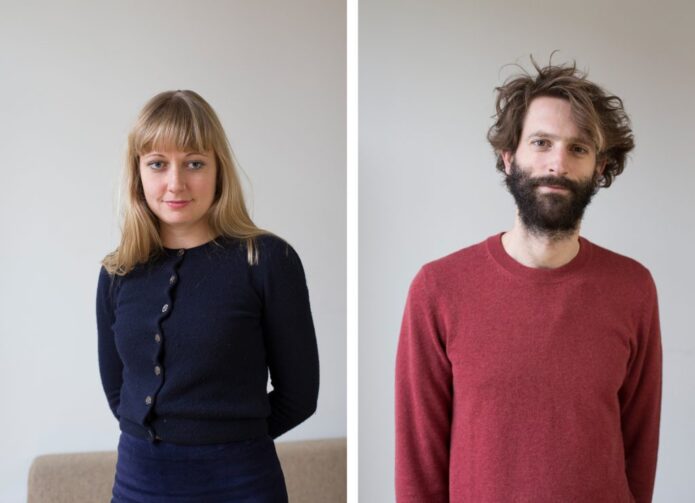 publiekeacties
Artist duo
Heleen Debeuckelaere
Historian, writer and organiser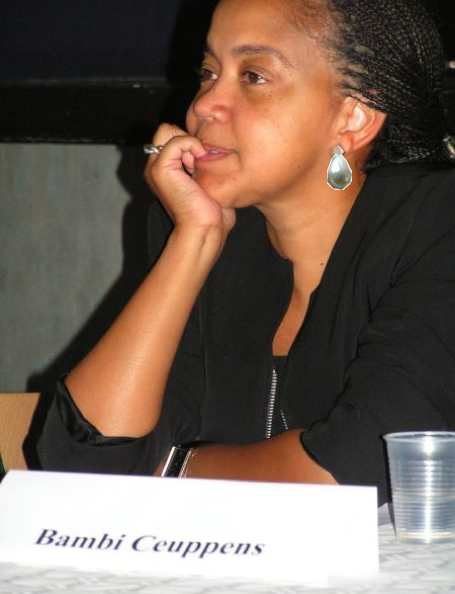 Bambi Ceuppens
Researcher, Historian, Social Anthropologist
---
Magazine