Oil Tank Culture Park, Seoul
From 18th November to 1st January, an iteration of the CICC will be presented at Oil Tank Culture Park in Seoul, South Korea titled Court for Intergenerational Climate Crimes (CICC): The Law on Trial. This version includes an immersive installation of an oil barrel tower and images of extinct animals from colonial times to the present at the T4, an oil storage facility that used for Seoul citizens. 

---
This iteration of the CICC, which takes place at the oil storage base of a former oil storage base, brings D'Souza and Staal's work to the scene of a crime: fossil capitalism, and the fossil elites that have benefited from it. Building their installation from the remnants of the fossil industry that created the tank, such as defunct oil barrels, proposes to build on the ruins of extractive systems a new proposition: The Intergenerational Climate Crimes Act — a new legal imaginary that centers on intergenerationality, interdependency and regeneration across the human and non-human world; — a vision not of the law, but of justice, in which humans, animals and plants gather as comrades to regenerate the world anew.

For more information about the Oil Tank Culture Park in English, click here.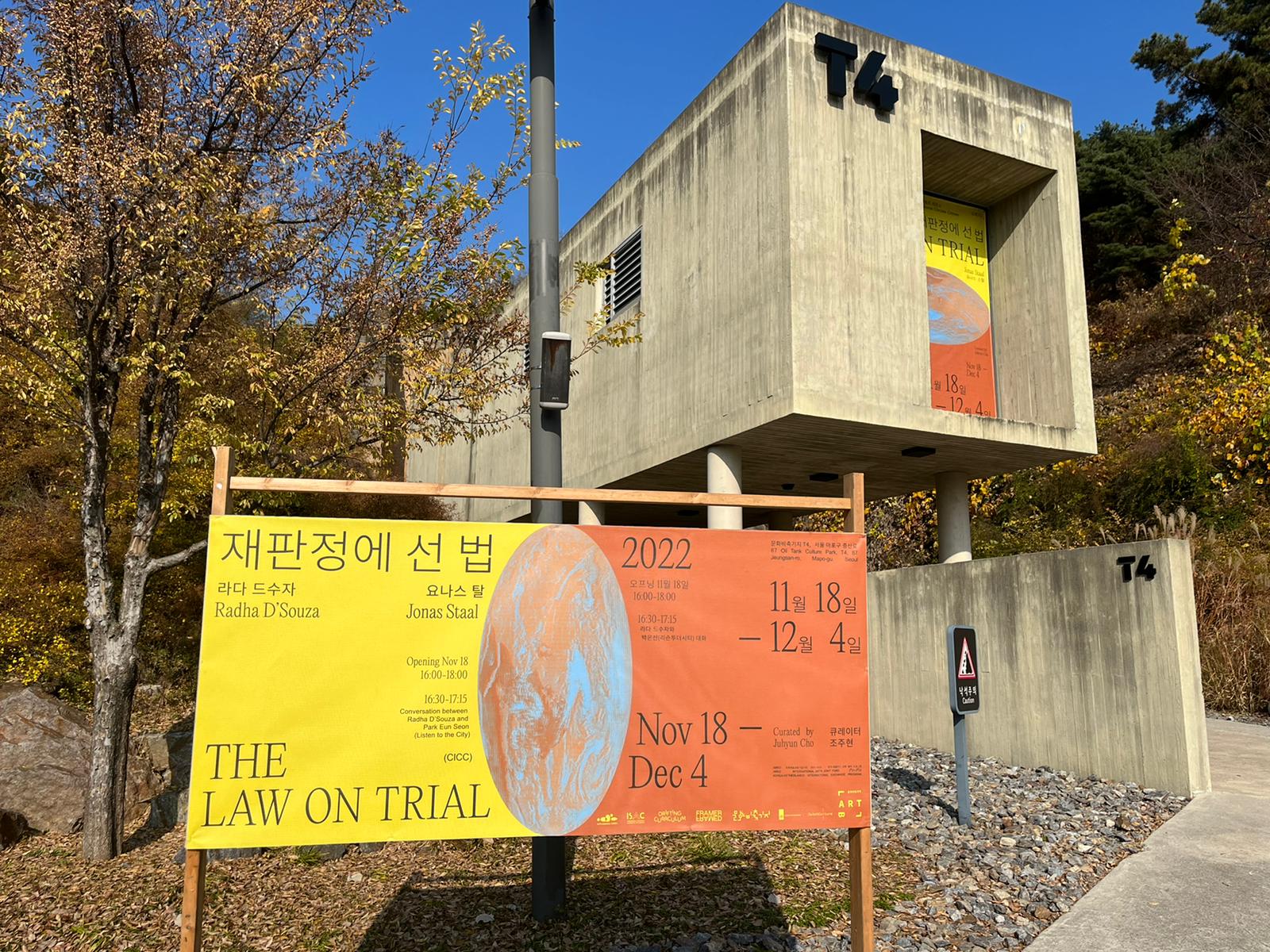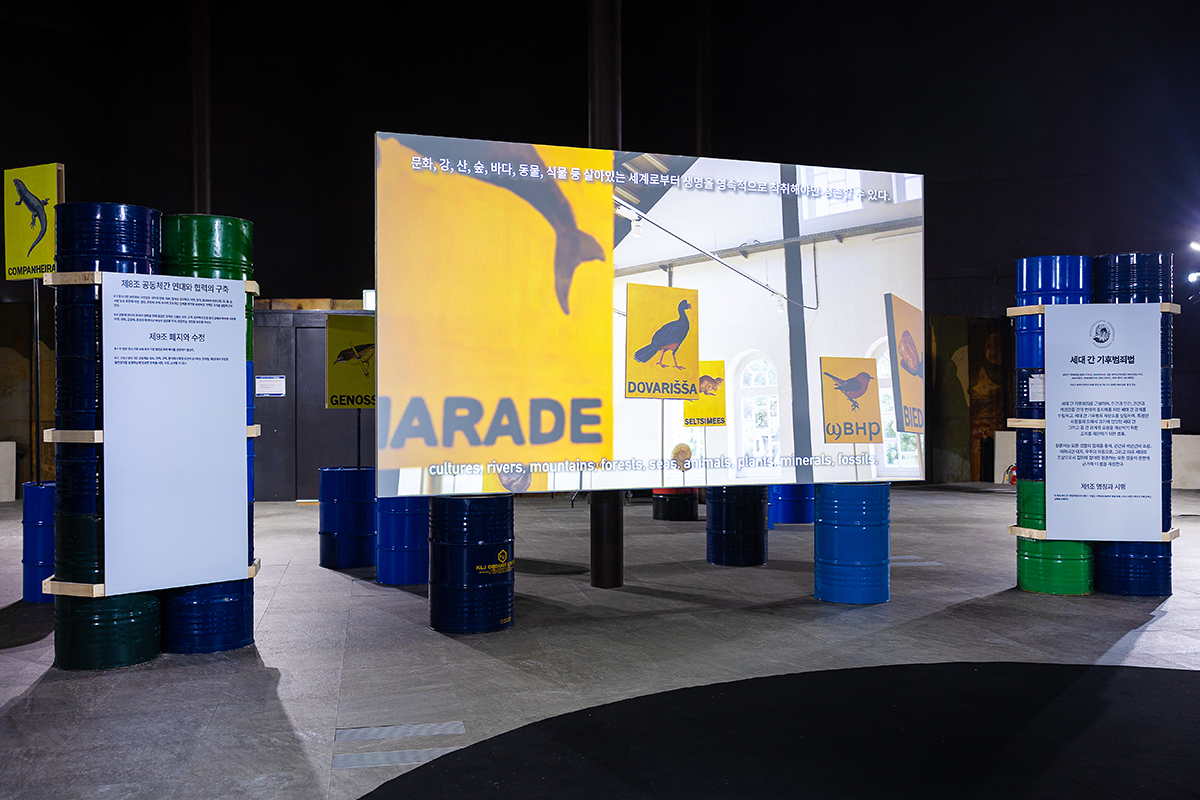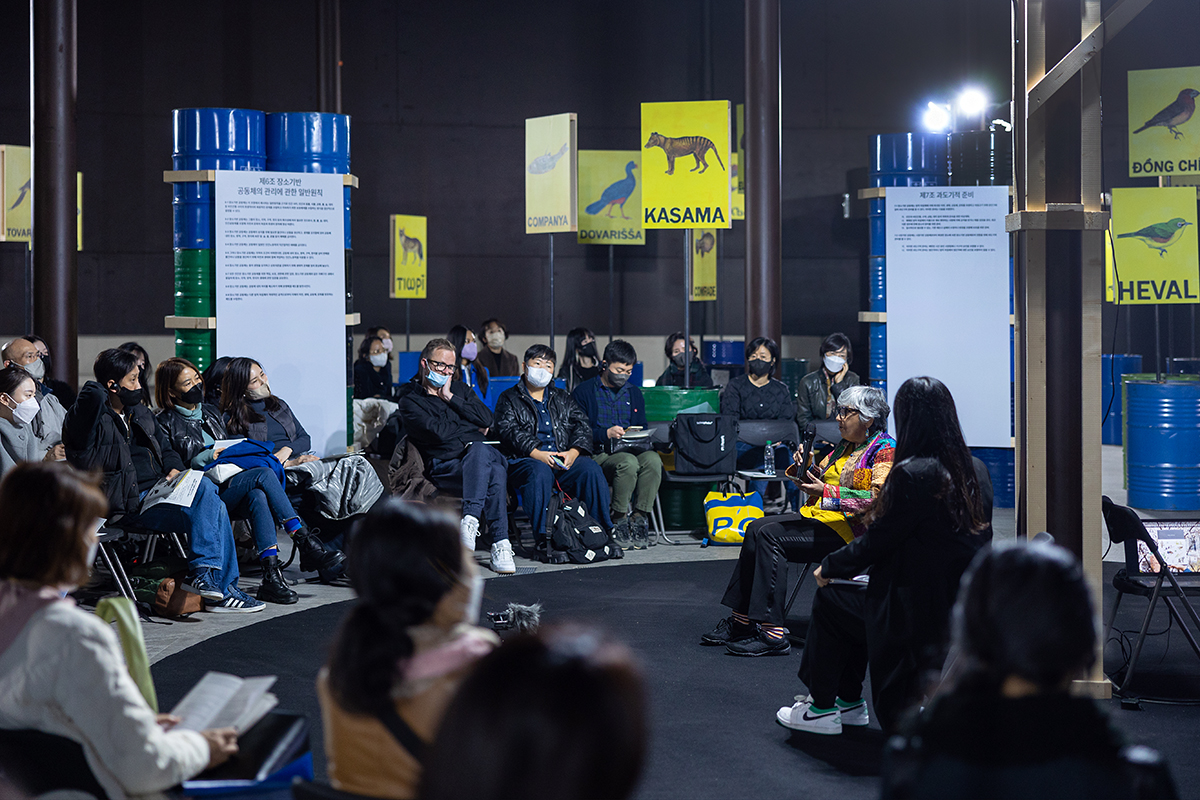 ---
Drifting Curriculum (ARKO International Joint Fund, 2021-2022 Korea-Netherlands International Exchange Program), in partnership with Framer Framed, Amsterdam, with support from the Arts Council Korea, DutchCulture, Embassy of the Netherlands.
Project team
Radha D'Souza and Jonas Staal (artists); Juhyun Cho (curator); Cas Bool & Josien Pieterse (directors Framer Framed); Jiyoung Kim (exhibition and program coordinator); Annie Park (project coordinator); Seoyoung Jeon (coordination in the communication), Nadine Gouders (production coordination); Paul Kuipers (architect); Dinara Vasilevskaia and Hayoung Lim (graphic design); HyunJun Kim (installation construction); and more!