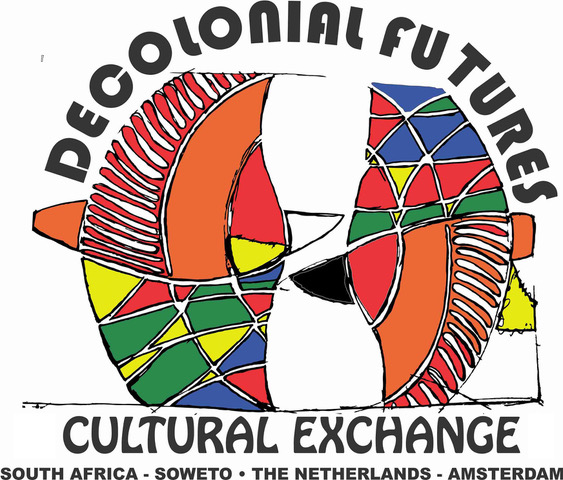 Decolonial Futures
Decolonial Futures is an exchange programme organised between the Sandberg Instituut, the Gerrit Rietveld Academie and Framer Framed in Amsterdam as well as Funda Community College in Soweto, South Africa. The programme was inspired by the desire to work collectively towards a decolonial future in which an equal exchange of knowledges and perspectives from students working across the disciplines of art and design could be established.
---
This year's programme is divided in two terms. Each term will focus on a specific project or thematic informed by some of the current efforts undertaken by counter-hegemonic movements and initiatives around the world. In other words, the projects — by the nature of the participants' and their institutions' endeavours and practices — will be centered around questions of decolonisation in the context of art and education.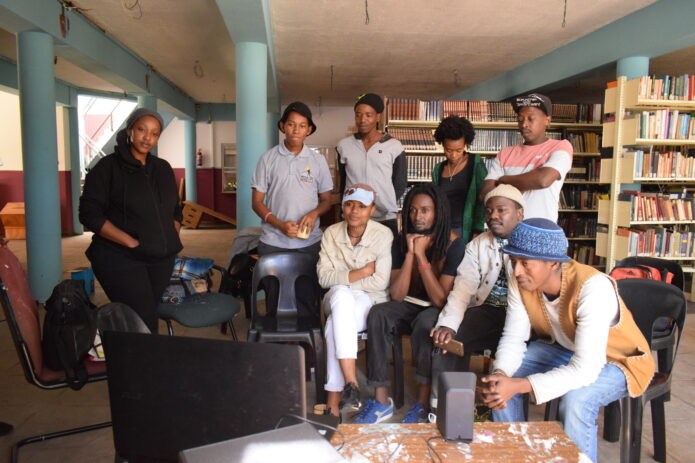 Programme 2020 – 2021
In the first term participants in Amsterdam and Soweto will collaborate directly with each other and work towards a collective project. The participants in Amsterdam will familiarise themselves with Funda's socio-cultural context which is inseparable from the rich history of Soweto and South Africa at large. Both groups of participants will be invited to think critically and reflect on their position and the tensions between local and global narratives. Participants will commit to work collectively in order to conceptualise a suitable and critical digital space to host future exchanges between artists working in both contexts, and more importantly, to host the creative material that will constitute Funda's evolutive archive. It goes without saying that students are expected to propose additional models and strategies to shape the project. It is important to note that participants are equally expected to consider the methodology and ethics of such a project as being an integral part of the learning outcomes. In this respect, while the digital space is the stated ambition, students will deliver the template of their realisation while considering contemporary tools in disseminating information to challenge historical and hegemonic systems of knowledge production. Curator and poet Ibrahim Cissé will lead the classes in Amsterdam in direct collaboration with the participants in Soweto.
Although the overlap in concerns shared by the two participating schools will be a starting point for this exchange, Decolonial Futures recognises the specificity and singularity of struggles, inherent to their local and political contexts. As such, respective groups are invited to further complicate the questions at hand and inform each others progress.
The project for the second term will be announced this autumn.
Read more: Programs reading list and progress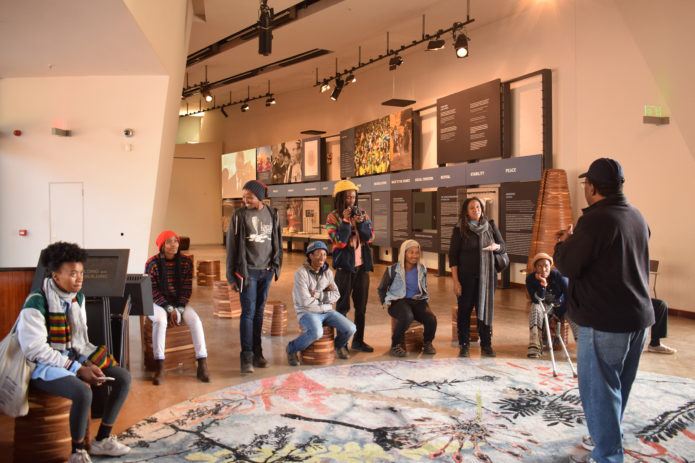 Funda Community College
The participants in Soweto are either studying at Funda Community College or part of Mollo Wa Ditshomo, a youth-led primary co-operative based at the school. Founded in 1984, Funda Community College (formerly known as Funda Centre) is one of the oldest independent Black-led institutions in the arts sector of South Africa, established in response to the inaccessibility of specialised training in the visual arts for Black South Africans under apartheid. Built on land donated by the Education Department of the previous political dispensation of South Africa with buildings donated by the likes of the Urban Foundation and IBM, among others, Funda continues to serve as a critical point of access to the visual arts sector for young Black South Africans. Funda's mission statement is to provide alternative education for social reconstruction.
Decolonial Futures Summer School

In addition to the Decolonial Futures exchange programme, a Summer School will be organised in June 2021 at Framer Framed in Amsterdam. For 5 days participants from the summer school will have an opportunity to engage in different workshops led by South African invited artists, who will collaborate with local initiatives and art institutions based in the Netherlands. The summer school will end with a public programme at Framer Framed.
The open call for the summer school will be announced in March 2020. As an extension to the Decolonial Futures programme, it will be an opportunity to further the discussion. It is a pro-active effort to collectively and positively formulate ideas that could respond to current and inherited forms of colonisation, pervading to this day, the landscape of South African and Dutch nations.
The Decolonial Futures Summer School is funded by Amsterdams Fonds voor de Kunst (AFK).
---
Contact
If you'd like to get in touch, please contact info@decolonialfutures.org
Organisational Team 2020 – 2022
Dorine van Meel and Ibrahim Cissé (Sandberg Instituut / Gerrit Rietveld Academie, Amsterdam)
Simangaliso Sibiya and Phumzile Nombuso Twala (Funda Community College, Soweto)