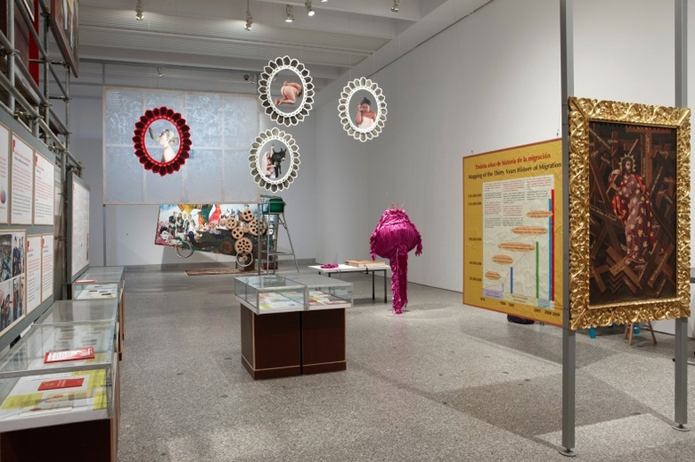 Exhibition: The Potosí Principle. How can we sing the song of the Lord in an alien land?
At the beginning of the 17th Century, Potosí was one of the largest cities in the world – comparable to London or Paris. During the Spanish colonial rule, enormous quantities of silver were shipped from Potosí to Europe, thus giving the early capitalist system a tremendous push, and initiating the start of the modern era.
During the Counter-Reformation, this dynamic triggered a mass production of images, not only in Spain, but also in the Viceroyalty of Peru.
The exhibition The Potosí Principle traces the circulation of money and art, which developed during that period. A selection of images from the "Andean Baroque" enters into dialogue with contemporary works of art which make reference to the present: whether it is the migrant workers in China who made the economic miracle there possible, or the economic power Dubai, which – with the help of cultural managers from Europe – seeks to reinvent itself as an art metropolis.The tour of the exhibition projects a kaleidoscope of a globalized society in which the principle of exploitation is still as prevalent as it was in the early days of modernity.
Curators: Alice Creischer (Berlin), Max Jorge Hinderer (Berlin / Santa Cruz de la Sierra), Andreas Siekmann (Berlin)
Extractivisme
/