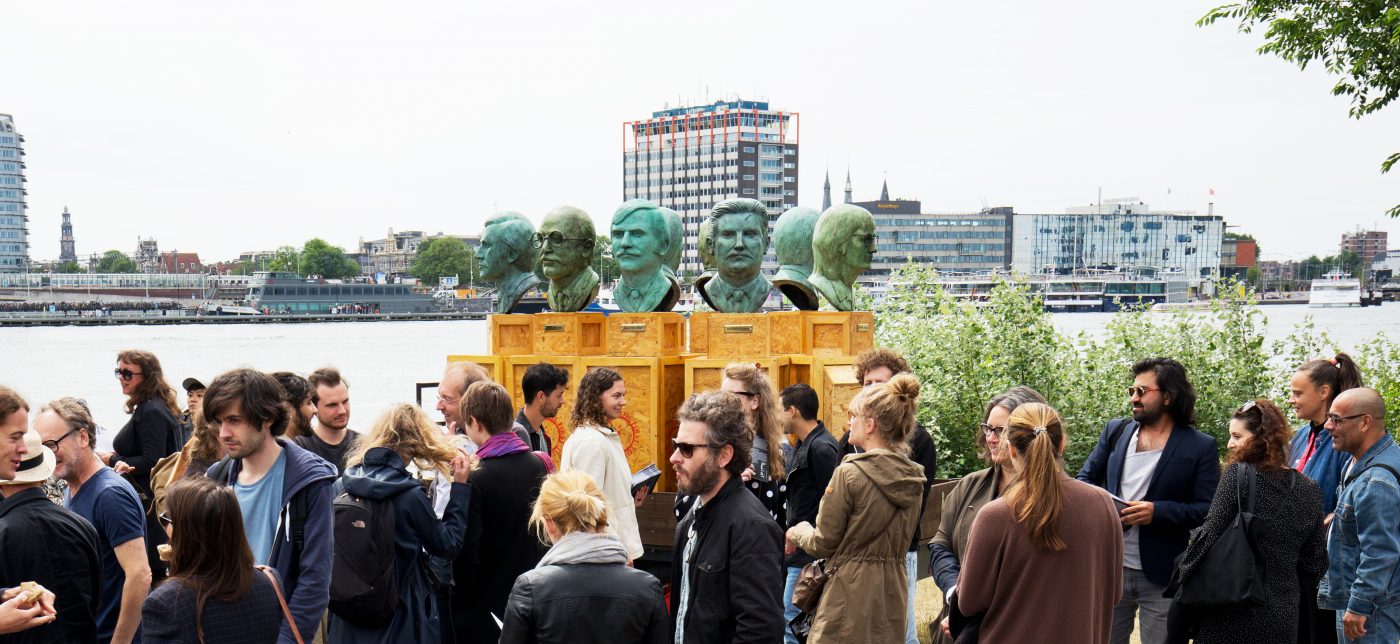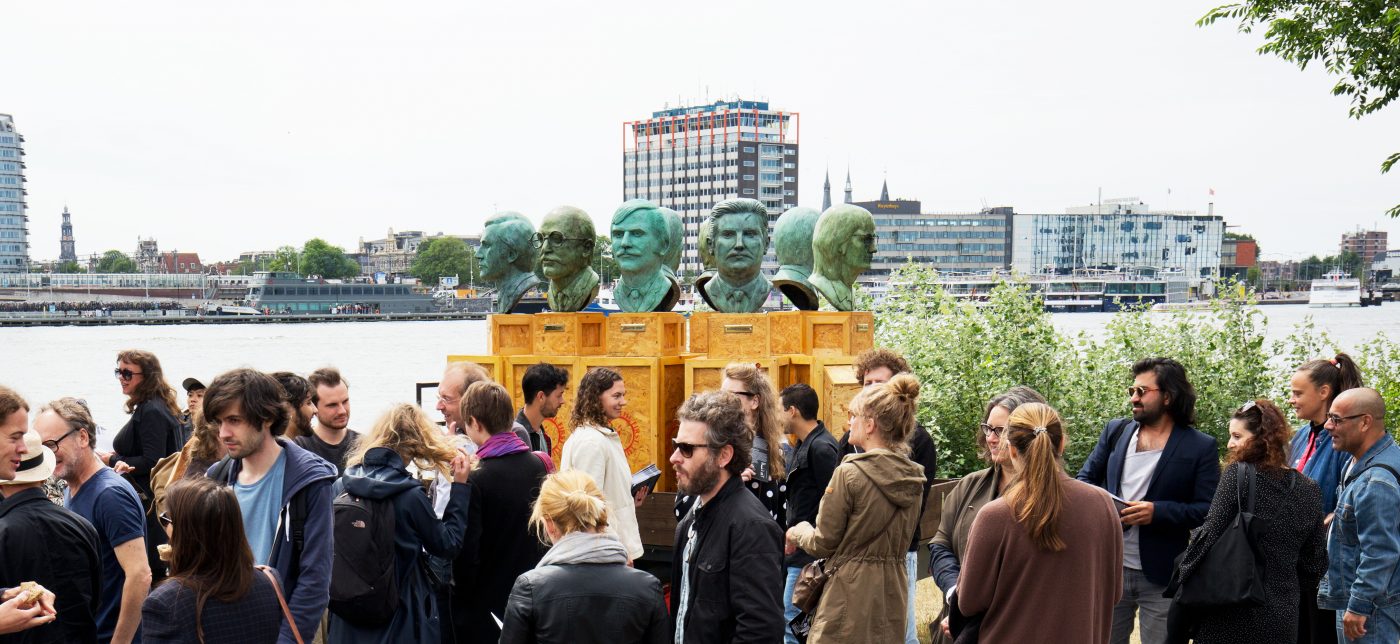 30 Sep 2018
15:00 - 18:00
Finissage: Monuments to the Unsung - Public Art Amsterdam
The public art manifestation by Public Art Amsterdam is nearing the end, and we will not let it go by unnoticed. In the final weekend of Pay Attention Please!, and Framer Framed's exhibition Monuments to the Unsung, all itsan event where all partners are gearing up to emphasize the value of art in public space, and to critically reflect on processes of gentrification and ownership of public space.
---
In Amsterdam-Noord, the finissage includes a symposium initiated by TAAK on Saturday and Sunday. After the Sunday session of the symposium (Social Capital Meet-Up, (from 11:00 – 15:00), join Framer Framed for a very special migration: artist Suat Ögüt will drive his mobile work, The First Turk Immigrant or the Nameless Heroes of the Revolution (see picture), from its current position at the IJriver bank further north into the Molenwijk! The journey is an artistic imitation of the format of a public demonstration, and artist Suat Ögüt encourages people to join and bring their own banners.
Arriving in Molenwijk, the finissage coincides with an opening: of Framer Framed's new project space, Werkplaats Molenwijk, for local residents interested in arts, culture and heritage. Ögüt's work will be stationed in front this new space, with a new installment added to the work, focused specifically on one of the portrayed migrants: activist Şengül Köker. In the 1980s, Köker fled from Turkey to Switzerland for political reasons. She remained politically active as a member of the Swiss communist party in 1983, and created many political banners during this time. A selection of these will be presented as part of the artwork, combined with artistic responses by the students of Over-Y College and teacher Marteen Koole. Köker herself will be present at the opening.
---
Programme
11:00 – 15:00: Social Capital Meet-up, Meidoornplein 40 – part of Wiekent Tolhuistuin, get your tickets here (€7.50).
15:00 – 15:15: We gather at the current position of The First Turk Immigrant or the Nameless Heroes of the Revolution, at the IJ river bank, for a short introduction by the artist.
15:15: We will start the drive to Werkplaats Molenwijk, which will take around half an hour. Please bring your bicycle to join us for this special move! Everyone is welcome.
16:00: Start opening programme Werkplaats Molenwijk kicks off. Address: Molenaarsweg 3, 1035 EJ, Amsterdam
Sign up: Facebook event
---
Framer Framed's exhibition for Public Art Amsterdam: Monuments to the Unsung (22 Jun – 30 Sep 2018)
For the exhibition Monuments to the Unsung, Josien Pieterse director of Framer Framed invited three artists, Wafae Ahalouch, Suat Ögüt and Walid Siti, to create a work in the public space of Amsterdam-Noord. Each from their own perspective, the artists question who gets visibility in public space, and who is missing. Specifically, they focus on the way in which monuments reflect structural power relations in society, questioning, for example, why it is usually 'big men' who are honoured in public monuments. Through their works the artists empower and reclaim public space for underrepresented groups.
---
Suat Ögüt's project is supported by Stichting Stokroos and SAHA.
Amsterdam Noord
/
Gentrification
/
Performance
/
Turkey
/
---
Exhibitions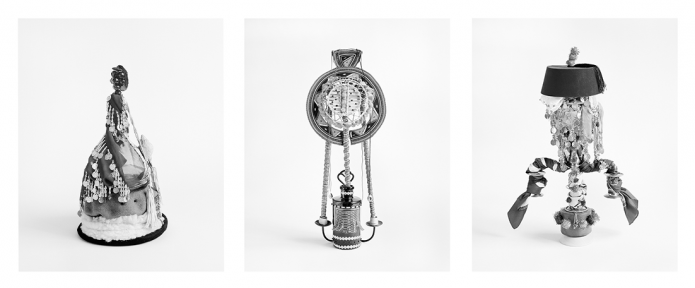 Exhibitions Werkplaats Molenwijk: Marie Hudelot, Suat Ögüt and Şengül Köker
Current exhibitions and programme
---
Agenda
Opening: project space Werkplaats Molenwijk
On 30 September Framer Framed heads deeper into 'the North', with the opening of a new, second project space: Werkplaats Molenwijk (Workspace Molenwijk)!
---
Network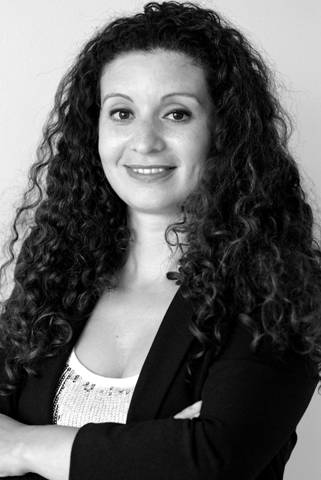 Wafae Ahalouch el Keriasti
Artist