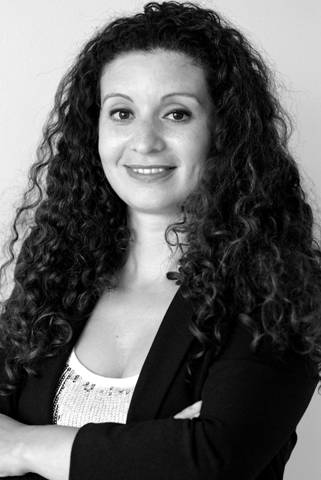 Wafae Ahalouch el Keriasti
Wafae Ahalouch el Keriasti is geboren in Tanger, Marokko, en woont en werk in Amsterdam. In 2001 studeerde ze af aan eerste graads lerarenopleiding aan de Hogeschool voor de Kunsten in Utrecht. Ze vervolgde haar studie bij de Ateliers in Amsterdam. Van 2006 tot 2007 was ze resident aan de Rijksakademie van Beeldende Kunsten, Amsterdam.
In 2003 won ze de Koninklijke Prijs voor Vrije Schilderkunst en werd ze onder andere genomineerd voor de Amsterdamprijs 2012 (AFK) en De Wolvecampprijs 2014 . Diverse internationale residenties sieren haar cv o.a. Kunstlerhaus Bethanien in Berlijn en Wiels in Brussel. In 2018 was haar werk onderdeel van de tentoonstelling Monuments to the Unsung (2018) die Framer Framed presenteerde tijdens Public Art Amsterdam.
Haar tekeningen, schilderijen, installaties en sculpturen, laten een zeer persoonlijke visie op onze vervreemde wereld zien. Geschiedenis, religie, politiek, film, sprookjes, familiestructuren en de media zijn haar belangrijkste inspiratiebronnen/thema's. Wafae Ahalouch werkt vaak in series waarin zij verschillende verhalen verbindt en waaruit nieuwe beelden en verhalen afgeleid worden/voortvloeien. De werken zijn veelal opgezet in vloeiende, zwarte lijnen en doen denken aan de zwart-wit prenten uit kleurboeken. Haar vriendelijke, sprookjesachtige handschrift laat ze echter samengaan met beelden die afkomstig zijn uit een harde realiteit.
Ze heeft in haar verleden meerdere solotentoonstellingen gehad en meegedaan aan diverse groepstentoonstellingen. Haar werk is opgenomen in verschillende publieke verzamelingen zoals het Muhka in Antwerpen en het FMAC in Parijs. Ze is jaren actief geweest als adviseur in diverse commissies bij het Fonds BKVB en het Mondriaanfonds. Sinds een paar jaar is ze ook docent aan Fine Art and Design in Education in Utrecht (HKU) en de Breitner Academie in Amsterdam (AHK).
---
Exhibitions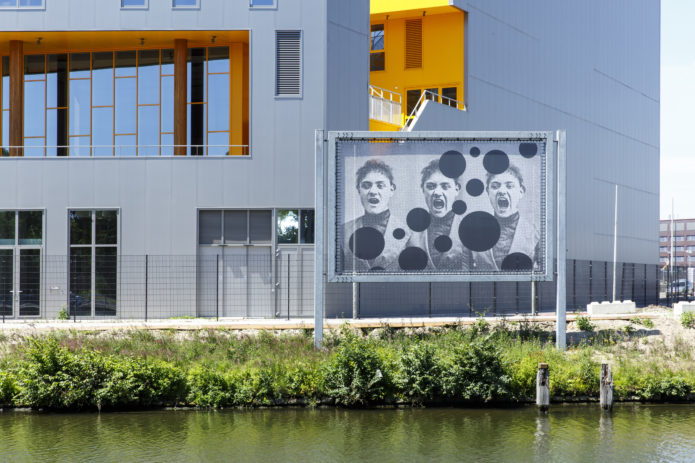 Exhibition: Monuments to the Unsung - Public Art Amsterdam
Part of the collaborative art manifestation Pay Attention Please! in the public space of Amsterdam
---
Agenda
Finissage: Monuments to the Unsung - Public Art Amsterdam
The artwork 'The First Turk Immigrant or the Nameless Heroes of the Revolution' from Suat Ögüt 'migrates' to project spaceWerkplaats Molenwijk.