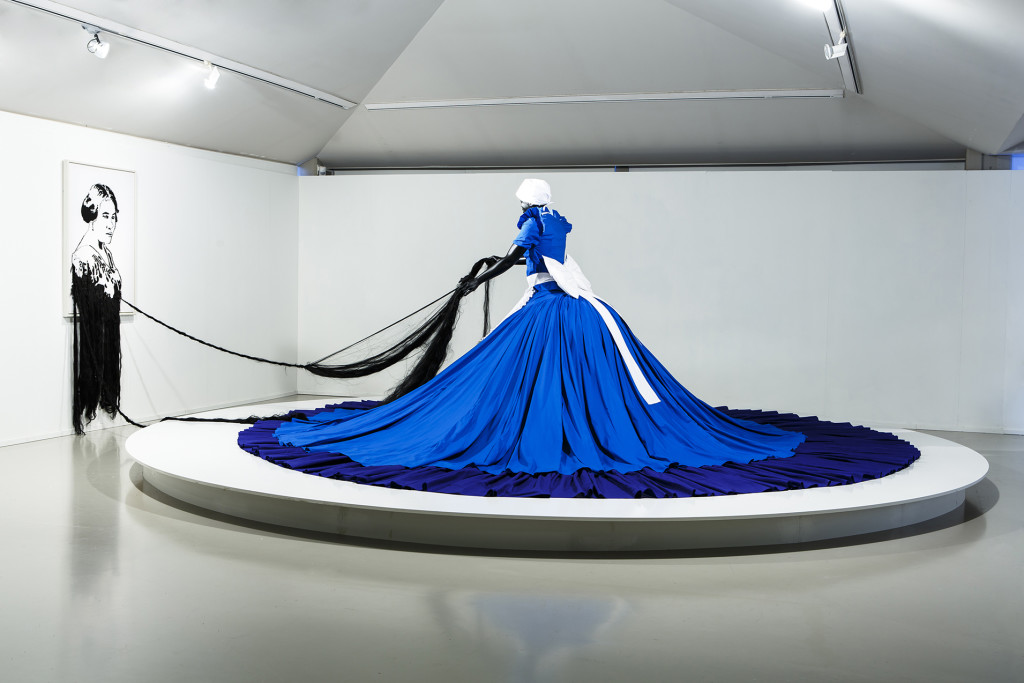 Re(as)sisting Narratives: Exploring The Past To Write The Future
The exhibition Re(as)sisting Narratives opened on Sunday 28 August 2016 at Framer Framed in Amsterdam (NL) and 23 November at the District Six Museum in Cape town (SA). The show is the result of a 2-year project involving both Dutch and South African institutions, art professionals and artists. Through the exploration of lingering legacies of colonialism between South Africa and the Netherlands, the show addresses multiple subjects such as race, gender, or memory. In her interview with IAM, curator Chandra Frank shares her views on the role of archiving and art archiving.
IAM: The first question is related to the 'futurity of the archive' – how do you, as a curator, see archiving moving forward? With rapid digitisation and the influx of databases, will these methods continue to be appropriate?
Chandra Frank (CF): I see the archive existing in multiple forms and shapes. Archives enter the exhibition space in various ways and I am interested in unpacking these processes. In my view, archives are constantly moving and shifting. Sometimes archives indeed move us forward, but when dealing with lingering colonial legacies, archives sometimes prevent a moving forward.
For instance, there is so much paper trail and documentation of coloniality within the Dutch context. Violent documentation as Saidiya Hartman suggests often needs to be read "against the grain". We need to readdress these archives and question what these archives reveal about coloniality, race, gender and class. Through doing so, we are able to interrogate memory and its relationship with the making of history. Thinking through the 'futurity of the archive' is key because some of our histories are locked out of official narratives or simply not told. Which obviously does not mean they are not there; many communities have relied on oral histories, or keeping hidden archives under beds, ceilings and in trunks.
I am inspired by work done by black and brown queer artists and scholars that navigate the necessity of future archives. I think we need to critically question the rapid digitisation and influx of databases. For one, because these are also made, systems are created in certain ways that may include particular narratives while excluding others. Tagging or filing systems in this sense are also biased. Sometimes we lose narratives in what we try to preserve. In this sense, I think we need to re-conceptualise the notion of the archive and to broaden its meaning and purpose. Archives are also embodied. I believe we walk with archives daily and I see myself to be part of what Stuart Hall calls a 'living archive of the diaspora'. I am interested where and when these narratives end up in the exhibition space. Trying to make sense of our histories is a continuous project. More traditional forms of archiving are constantly refigured and discussed differently, and I think conversations on this will continue to be held. At the moment I am inspired to think through archives of pleasure, intimacy and the relationship with art. This to me underlies much of the future queer and the making of black and brown archives.
IAM: There has been much debate in and around the documenting and archiving of art. How do you view the archiving of art in the developed digital age we are living in?
CF: I feel there is an intrinsic relationship between arts and archives, as artworks in many ways also become an archive. Yet, it is helpful to make a distinction between 'archives' and the 'act of archiving'. What does it look like when we archive art? And how do we archive critical moments? One of the artists in the show, Sethembile Msezane, started doing performance art to draw attention to the absence of the black bodies of women in memorialised public spaces in South Africa. The Rhodes Must Fall movement addressed the colonial statue of Cecil Rhodes on campus and long standing issues of structural racism and violence within the institution. On the day the statue would come down, Msezane prepared her costume [the character that she portrays here is Chapangu, the statue of the Zimbabwean bird that was wrongfully appropriated from Great Zimbabwe by Cecil Rhodes] and stood in front of the removal of the statue whilst students in front of her captured her and the statue came down. Here, resistance, art and the act of archiving all come together in the same moment. The digital age that we live in made it possible for this iconic image to spread online and to reach audiences throughout the world. Performances can be fleeting and restricted to a certain time and place. However, archiving a performance can sometimes capture the poetics of that very moment.
These sites are highly political, and the continuous documentation of protest is key. I think its important to understand how the boundaries between art and archives blur, and to question who takes responsibility for archiving. Art and exhibitions can be archived and documented in many shapes and forms, depending on how we perceive the archive. I am interested in having conversations with artists on how archives come up in their work and how this alters the process of archiving. Personally, I would like to archive more of the process, through writing or conversation. And I am glad to have moments and gatherings in living rooms and kitchens, or during walks where we can also sit in our joy and share food. That too, is part of archiving art and creative processes to me. Those safe quiet spaces are also necessary for reflection and to make sense of the complexity of the digital world.
Colonial history
/
The living archive
/
Contested Heritage
/
South Africa
/
---
Exhibitions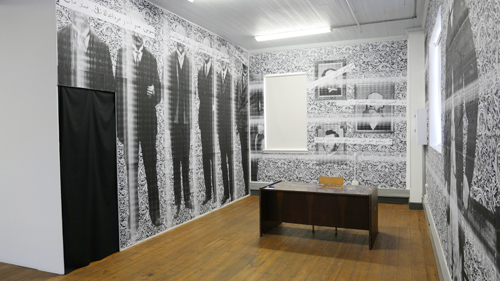 Exhibition: Re(as)sisting Narratives in South Africa
Exploring lingering legacies of colonialism between South Africa and the Netherlands through engaging with contemporary artists from both countries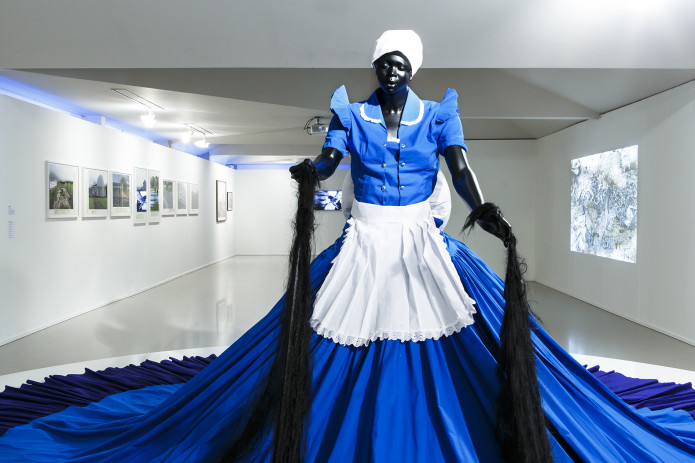 Exhibition: Re(as)sisting Narratives
Exploring lingering legacies of colonialism between South Africa and the Netherlands through engaging with contemporary artists from both countries
---
Network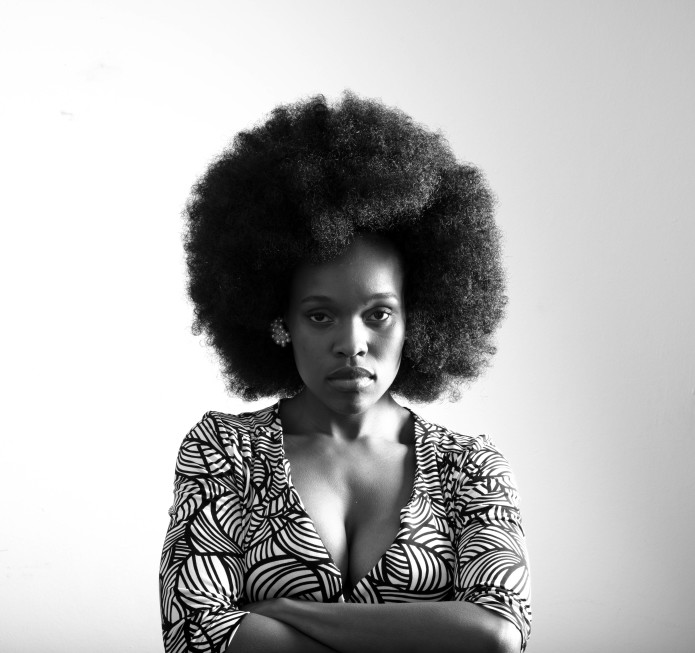 Sethembile Msezane
Artist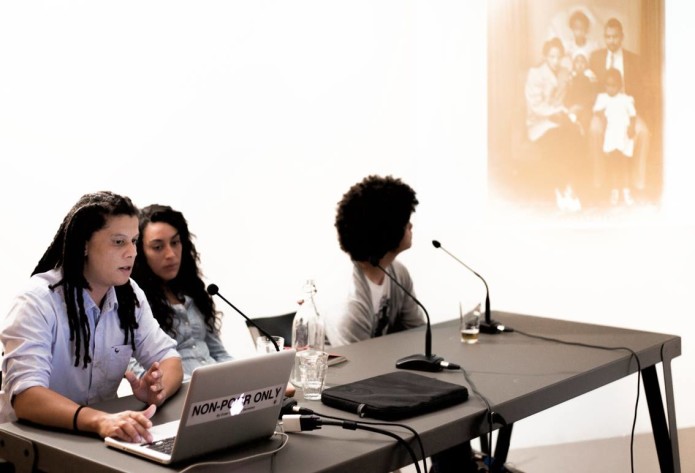 Burning Museum Collective
Artist collective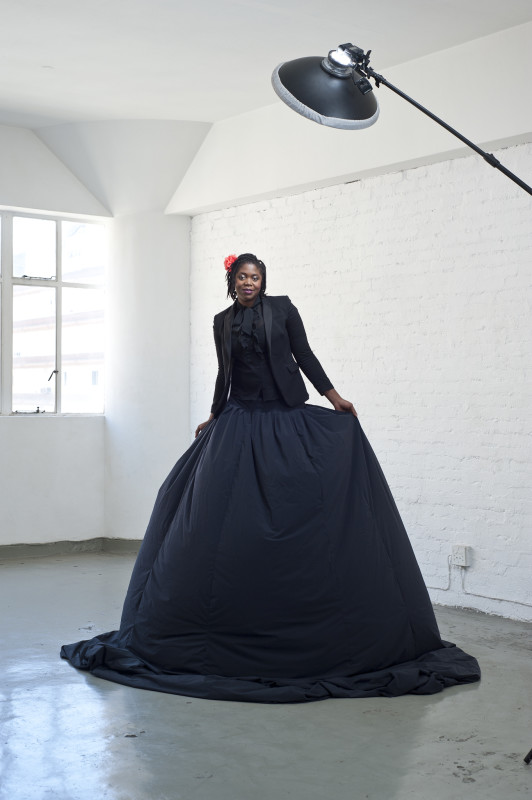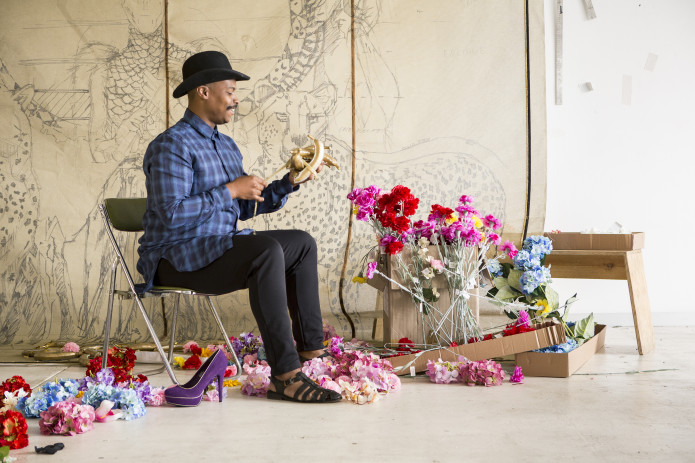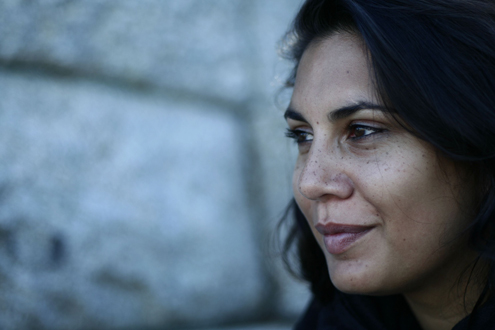 Chandra Frank
Curator and PhD Candidate