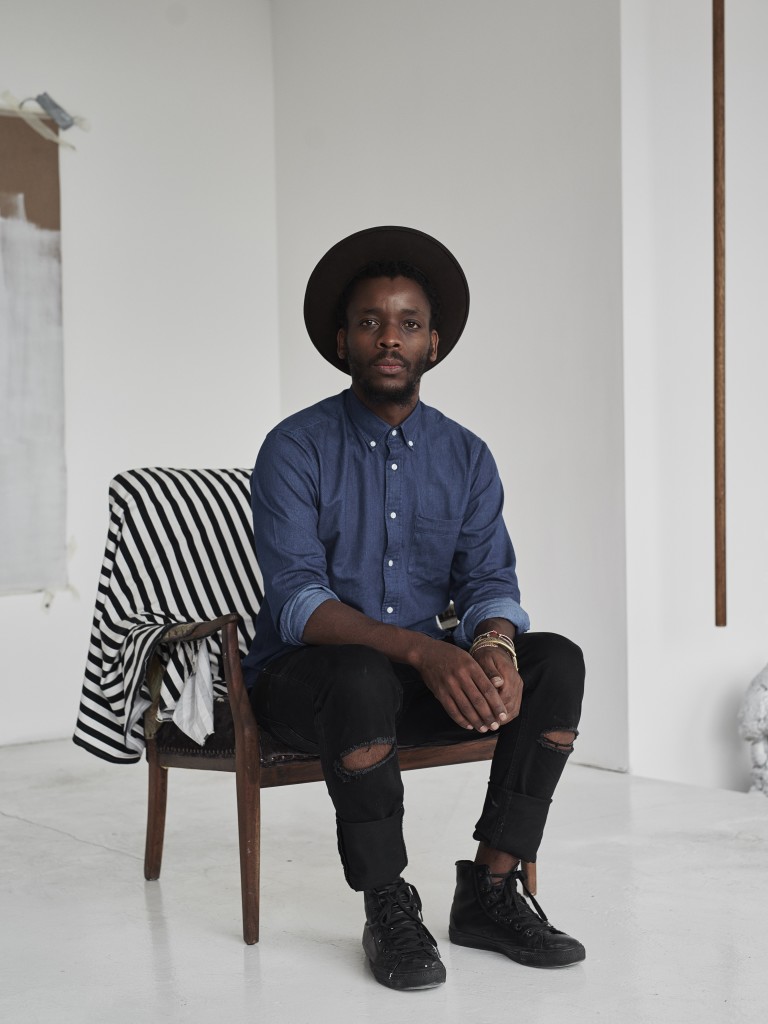 Mohau Modisakeng
Mohau Modisakeng (b. 1986, South Africa) is an artist who works in film, large-scale photographic prints, installations and performance art. Modisakeng completed his undergraduate degree at the Michaelis School of Fine Art, Cape Town in 2009 and worked towards his Masters degree at the same institution. He was awarded the SASOL New Signatures Award for 2011. Modisakeng may be considered one of the most promising young South-African artists today. His practice is highly influenced by his own cultural heritage. Growing up as a black man in Post-Apartheid South-Africa, he has a special interest in reframing history and postcolonial theories. Modisakeng has a background in sculpture, but constantly seeks out other mediums like film, photography and performance art.
Heritage is always present in Modisakeng's body of work, but he is very much aware of how the audience perceives his work as being autobiographical. He likes to use and manipulate his own history and that of his homeland by telling a story that is relatable to everyone. Combining different relics from both African and Western tradition, he creates a critical dialogue in powerful and clean, images, installations and sculptures.
His work has been shown at exhibitions such as: Stevenson, Cape Town (2010); Saatchi Gallery, London (2012); Dak'Art Biennale, Dakar (2012); The South African Pavillion at the Venice Biennale, Venice (2015). In 2016, Modisakeng was a participating artist in the Framer Framed group exhibition Re(as)sisting Narratives, curated by Chandra Frank.
His work is included in public collections such as the Johannesburg Art Gallery, IZIKO South African National Gallery, Cape Town and SAATCHI Gallery, London as well as significant private collections such as Zeitz MOCAA.
He currently lives and works between Johannesburg and Cape Town.
---
Exposities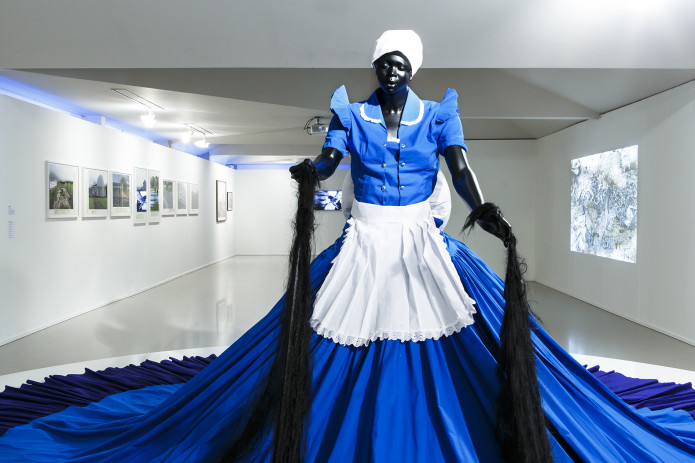 Expositie: Re(as)sisting Narratives
Over de gedeelde koloniale geschiedenis tussen Zuid-Afrika en Nederland. Curator: Chandra Frank