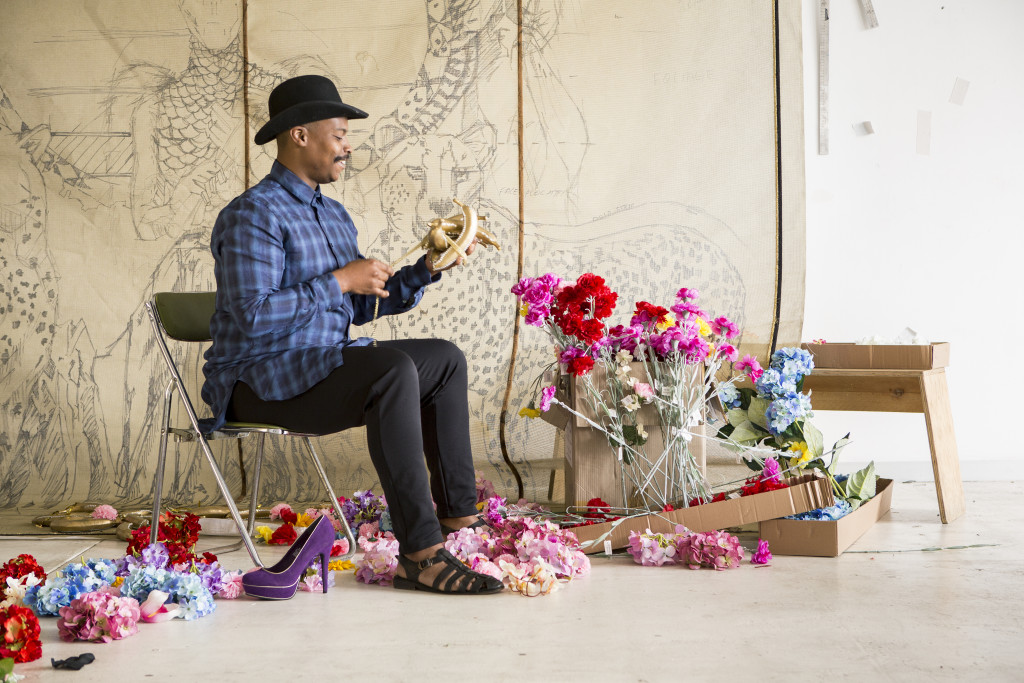 Athi-Patra Ruga
Athi-Patra Ruga (b. 1984, South Africa) is one of a handful of artists, working in South Africa today, who has adopted the tropes of myth as a contemporary response to the post-apartheid era. His generation's artistic approach of creating myths or alternative realities is in some ways an attempt to situate the traumas of the last 200 years in a place of detachment. That is to say at a farsighted distance where their wounds can be contemplated outside of the usual personalized grief and subjective defensiveness.
Recent exhibitions include:
Re(as)sisting Narratives, Framer Framed, Amsterdam (2016); Making Africa, Guggenheim Bilbao, Bilbiao (2015); Africa Architecture and Identity, Louisiana MOMA Denmark, Humlebæk (2015); Solo Performance: Theatre National de Chaillot, Paris (2015); African Odysseys, The Brass, Brussels (2015); PRÓXIMO FUTURO / NEXT FUTURE, Programa Gulbenkian de Cultura Contemporânea, Lisbon (2014); Public Intimacy, SFMOMA, San Francisco; Brave New World…20 Years of Democracy, IZIKO South African National Gallery, Cape Town; Imaginary Fact, 55th La Biennale di Venezia, South African Pavilion, Venice (2013).
---
Exposities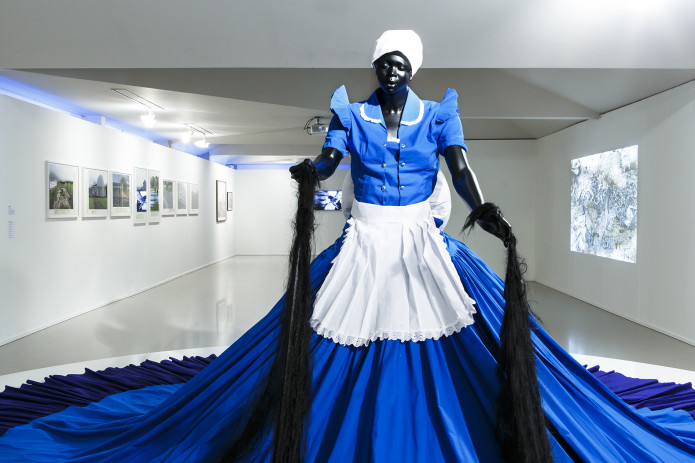 Expositie: Re(as)sisting Narratives
Over de gedeelde koloniale geschiedenis tussen Zuid-Afrika en Nederland. Curator: Chandra Frank
---
Magazine