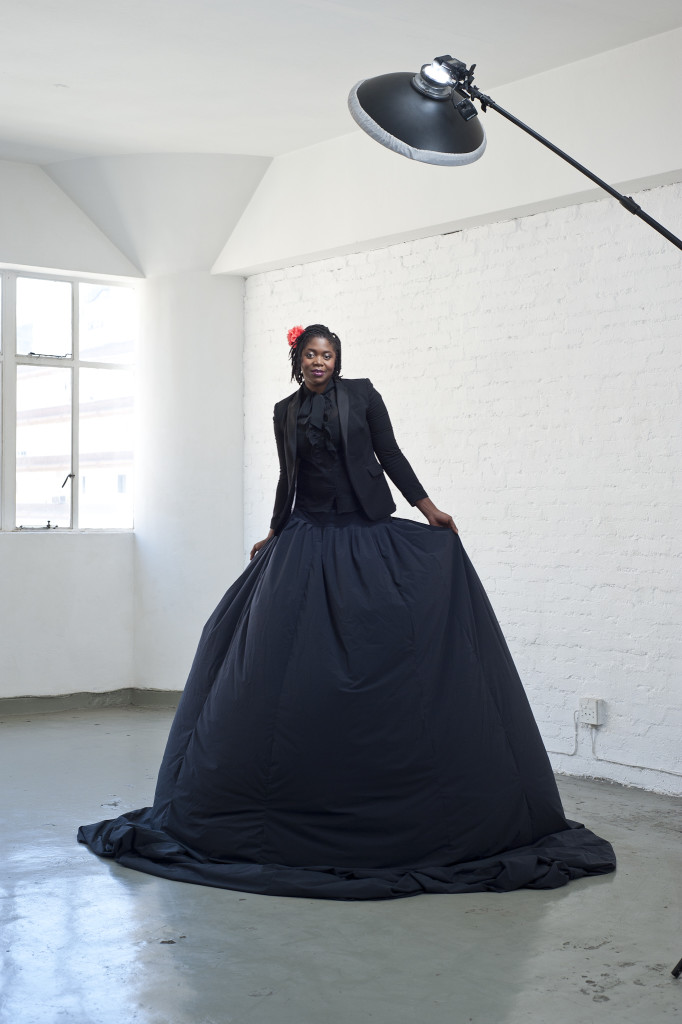 Mary Sibande
Mary Sibande (b. 1982, Barberton, SA) lives and works in Johannesburg. She obtained her Diploma in Fine Arts at the Witwatersrand Technikon (2004) and a B-Tech degree from the University of Johannesburg (2007).
Sibande broke the historical echoing of her generation, who have been domestic labourers, and rose from these awful circumstances through her education and artistic career. In Sibande's practice as an artist, she activates the human form through photography and sculpture. These mediums help her explore the construction of identity in a post-colonial South African context. In addition to this, Sibande critiques stereotypical depictions of women, particularly African women in our society.
In Sibande's work, she underlines how privileged ideals of beauty and femininity aspired to by black women discipline their body through rituals of imitation and reproduction. She inverts the social power indexed by Victorian costumes by reconfiguring it as a domestic worker's uniform elaborating on the colonial relationship between slave and master as seen in a post-apartheid context. The fabric that Sibande uses to dress her characters, be it sculptures or photographs, is instantly recognizable (within a South African framework), as it is the same that is used for domestic workers' uniforms. By using this archetypal reference Sibande applies it to Victorian dresses, through this she attempts to comment on the history of subjection as it relates to the present in terms of domestic relationships.
---
Exposities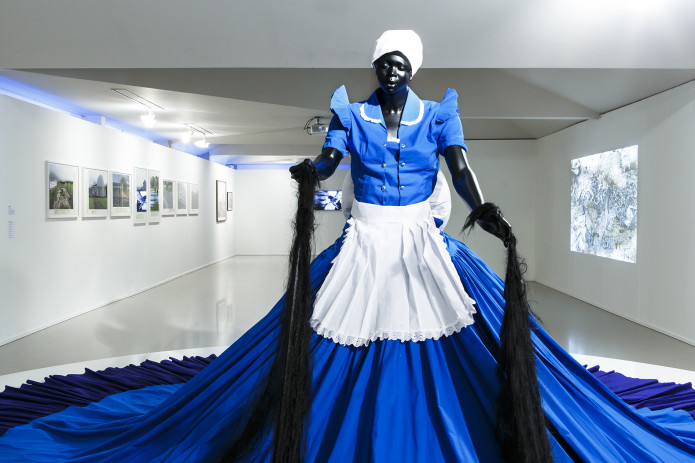 Expositie: Re(as)sisting Narratives
Over de gedeelde koloniale geschiedenis tussen Zuid-Afrika en Nederland. Curator: Chandra Frank
---
Magazine