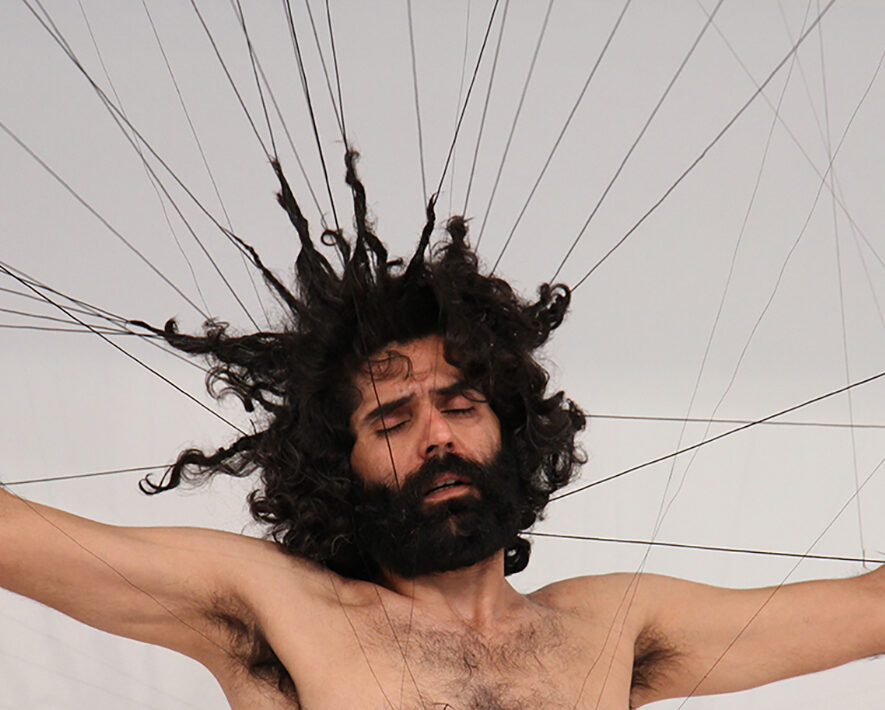 Amir Mobed
Amir Mobed is an Iranian artist born in 1974 in Shahroud, Iran. He holds a Bachelor of Fine Arts from Azad University of Art and Architecture, Tehran, Iran. Mobed is a multidisciplinary artist, experimenting with various media such as sculpture, installation, performance and environmental art. His artworks challenge the concepts and definitions of human life and aim to provoke the viewer's emotions by engaging the audience. Violence and suffering are some of the main themes of his installations and performances. Mobed's artistic practice includes large indoor and outdoor installations and environmental pieces, both temporary and permanent, with installations in open public spaces. He lives and works in Tehran.
Selected solo exhibitions include:
Disformission, (Performance), Mohsen Gallery, Tehran, Iran (2018); Situation (Installation), as a contribution to the 7thTehran Sculpture Biennial, Tehran Museum of Contemporary Art, Iran (2017); Iranshahr Art Gallery, Tehran, Iran (2016); Iranian Art Now, Curated by Fereshte Daftari, Cité International des Arts, Paris, France (2013); Homeland, interactive performance in Saadabad Palace, with Tehran Art-Walk, Iran-Netherland Friendship Association (2013); The Field, (Performance) Mohsen Gallery, Tehran, Iran (2011); Come Caress Me, (Performance) Azad Gallery, Tehran, Iran (2010) and Orgamblages, Hoor Gallery, Tehran, Iran (2008).
Selected group exhibitions include:
Factory 02, Mohsen Gallery, Tehran, Iran (2019); Speaking from the Heart, Framer Framed, Amsterdam, the Netherlands (2013); Tehran Calling London / London Calling Tehran, London Print Studio, London, United Kingdom (2013); Iranian Arts NOW, Festival of Contemporary Iranian Art in Paris, France (2012); Elephant in the Dark, Devi Art Foundation, Delhi, India (2012); In your Face, Showstudio, London, United Kingdom (2012); Disturbing Public Opinion, (performance) curated by Barbad Golshiri, Röda Sten, Göteborg, Sweden (2011); Iran di Verso, Black or White, an exhibition of Iranian contemporary art, Turin, Italy (2010); Iran Inside Out, Influences of Homeland and Diaspora on the Artistic Language of 56 Contemporary Iranian Artists, Chelsea Museum, New York, USA (2009) and L'Iran sans frontière, Almine Rech Gallery, Paris, France (2008).
In 2013, he participated in the group exhibition Speaking from the Heart curated by Shaheen Merali at Framer Framed, Amsterdam.
---
Exposities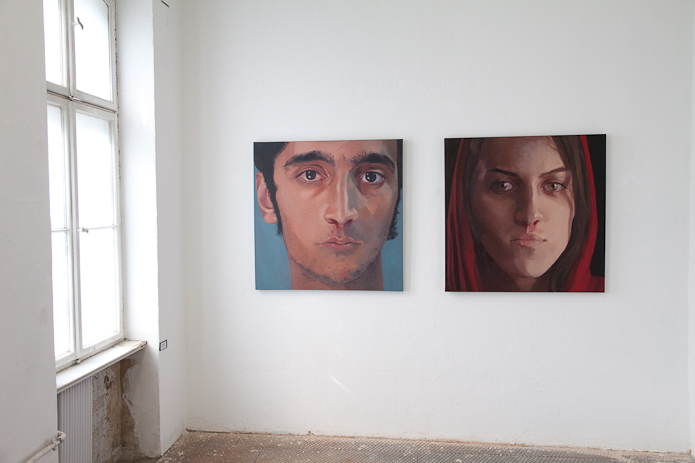 Expositie: Speaking from the Heart - The Polemic Sensibility from Iran
Een expositie met werk van 23 hedendaagse kunstenaars uit Iran en de diaspora samengebracht door Shaheen Merali