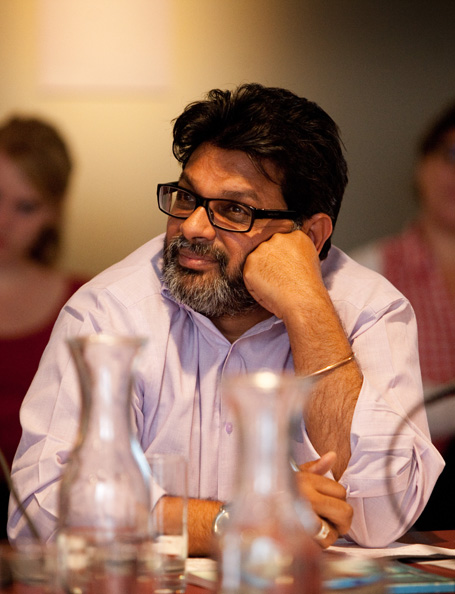 Shaheen Merali
Shaheen Merali (b. 1959) is a Tanzania-born curator, artist and writer currently based in London and Berlin.
From 2003 to 2008, he was the Head of Exhibitions, Film and New Media at the Haus der Kulturen der Welt (Berlin), curating several exhibitions including The Black Atlantic: Travelling Cultures, Counter-Histories, Networked Identities (2004); Dreams and Trauma: Moving Images and the Promised Lands (2005); China – Between the Past and the Future (2006); and Re-Imagining Asia, One Thousand years of Separation (2008). In 2006, he was invited to be the co-curator of the 6th Gwangju Biennale, Korea.
In 2022, Uganda presented its first national pavilion at the 58th edition of the Venice Biennale, joining 80 other countries.
The debut Ugandan Pavillion titled Radiance – They Dream In Time was curated by Shaheen Merali.
Further exhibitions include The Dark Science of Five Continents (BMB Gallery, Mumbai), and The Promise of Loss (Kunsthalle Brot, Vienna and Arario Gallery, New York). In 2009, he curated Indian Popular Culture and beyond: The Untold (the rise of) Schisms at Alcalá 31 in Madrid, accompanied by a publication that traces the rise of the political right within popular Indian culture and its neighbouring regions. In 2010 he curated the show Never run away (Stefan Stux Gallery, New York). In 2013, Shaheen Merali curated the group exhibition Speaking from the Heart – The Polemic Sensibility form Iran with 23 artists from Iran and the diaspora, realised in collaboration with Framer Framed in Amsterdam.
Besides curating over twenty international exhibitions Merali worked on the post graduate programme at Central Saint Martins School of Art and Design (1993-2003) and as a researcher in the School of Communications and Creative Industries at the University of Westminster (2001-2003). He is co-founder of Panchayat Arts Education Resource Unit in East London, an archive that specifically addresses the needs and issues of non-European artists and cultural producers. His works as an artist have been exhibited both nationally and internationally, including two survey shows in New York, Out of India (Queens Museum), and Transforming the Crown (Bronx Museum).
Merali has edited several publications, including Far Near Distance, Contemporary Positions for Iranian Artists (2004); Spaces and Shadows, Contemporary Art from Southeast Asia and About Beauty (2005); New York-States of Mind and Re-Imagining Asia (Saqi Books 2007) and the seminal Everywhere is War (and rumours of war) for BodhiMumbai, India (2008).
---
Exhibitions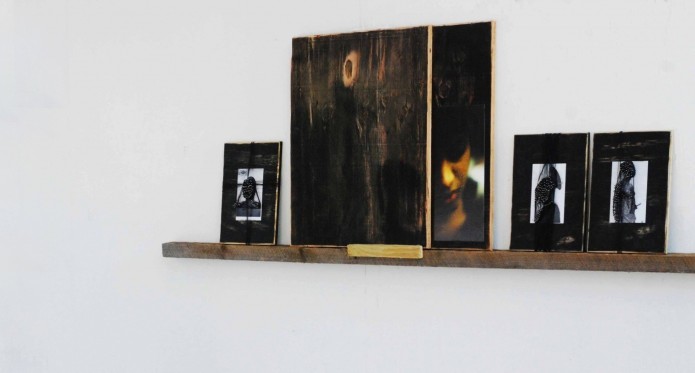 Exhibition: Ancestral Blues - Return to the State of L3
A research on a hybrid Transatlantic culture curated by Vincent van Velsen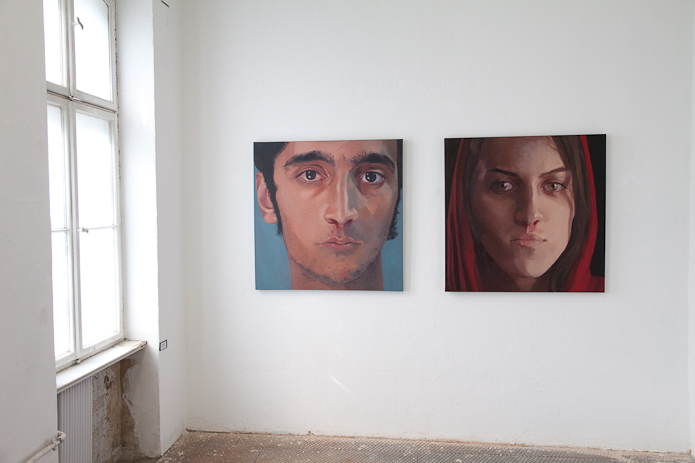 Exhibition: Speaking from the Heart - The Polemic Sensibility from Iran
Curated by Shaheen Merali
---
Agenda
Framer Framed Expertmeeting
Following the solo exhibition of Shilpa Gupta and the exhibition Vlisco: Six Yards Guaranteed Dutch Design Framer Framed organizes in collaboration with the Museum of Modern Art Arnhem an expert meeting.
Presence of an Absence
An investigation into the relationship between objects, experiences and identity.
---
Magazine