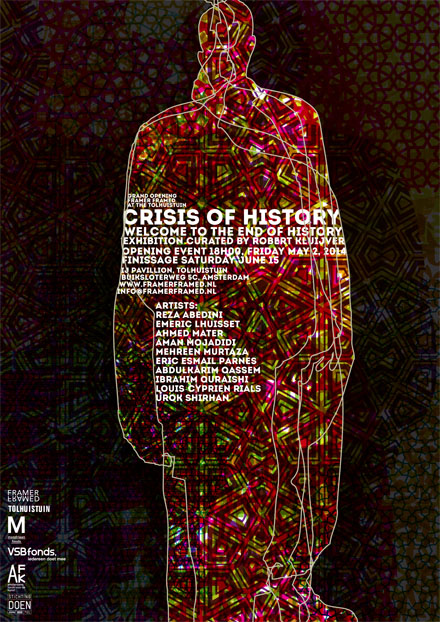 4 May –
6 Jul 2014
Program surrounding the exhibition Crisis of History #1
Lokatie FramerFramed in de Tolhuistuin Buiksloterweg 5C 1031 CC Amsterdam-Noord Openingstijden expositie De expositie Crisis of History #1 is te bezichtigen van dinsdag t/m vrijdag van 11.00 tot 17.00 uur Route Bereikbaar vanaf Amsterdam Centraal Station met het pontje 'Buiksloterweg'. De entree van het gebouw ligt direct aan het fietspad langs het IJ.
---
Zeid Hamdan in concert with Maryam Saleh
July 5, 2017, 20:30h
Zeid Hamdan is a Lebanese music composer, born in Beirut in 1976. He sings and plays guitar, basse and some keys. He is the music producer behind some of the most successful bands on the Lebanese and regional alternative scene, such as: Zeid and the Wings, Hiba Mansouri, Soapkills and The New Government.
Middle East
/
---
Exhibitions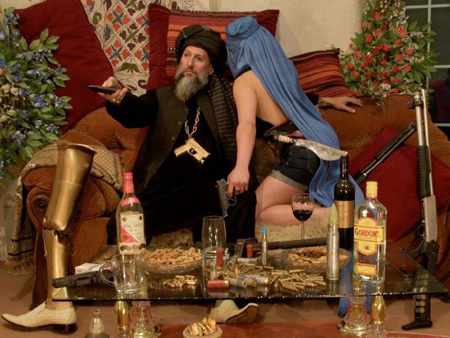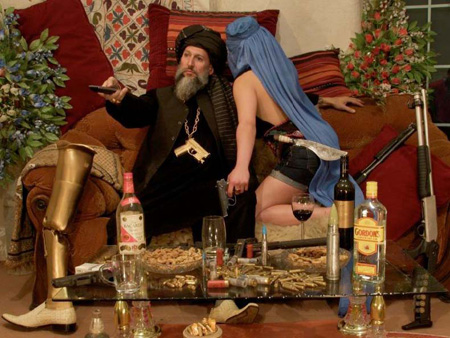 Exhibition: Crisis of History #1
Curated by Robert Kluijver
---
Agenda
Reflection committee, an experiment with inclusive curating
About the creation of the public programme Crisis of History.
Art and Political Conflict
Tactical Media - the intersection of art, media, political activism and technological experimentation.
Exploring the fringes of Europe
Film screenings by Maarten de Kroon and Pavel Braila.
Cultural Diplomacy and Creative Activism
Event about Creative Activism by DutchCulture.
North Reacts!
Framer Framed nodigt inwoners van Noord uit om de nieuwe expozaal en de tentoonstelling Crisis of History te komen bezichtigen
Renaissance #2 - WithSyria
A multidisciplairy program with music, debate and visual arts. The program is an initiative of Framer Framed in collaboration with Rajae El Mouhandiz.
Panel discussion: Iraqi Stories
Framer Framed organizes in cooperation with Cineblend and Dancing on the Edge an evening with artists from Iraq.
Renaissance #1- The Dutch Spring
A lively program with music, debate and visual arts.
Tours through the exhibition Crisis of History #1
By Soheila Najand, director InterArt.
Screening: The Turtles' Song: a Moroccan revolution
Film screening in cooperation with Cinema Arabe.
Opening Framer Framed at Tolhuistuin
Opening exhibition Crisis of History.