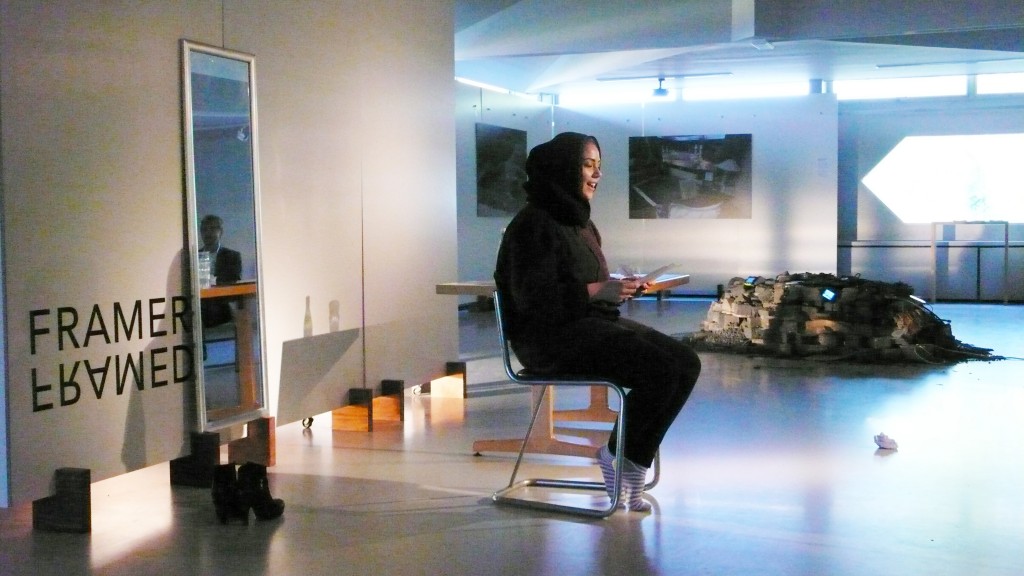 24 May 2014 – 19:00
North Reacts!
Time
19:30 – 22:00 hour
Location
FramerFramed at the Tolhuistuin
Buiksloterweg 5C
1031 CC Amsterdam-Noord
From Amsterdam Centraal Station
with the ferry 'Buiksloterweg'.
---
Framer Framed nodigt in samenwerking met Noorderwoord inwoners van Noord uit om de nieuwe expozaal en de tentoonstelling Crisis of History #1 (2014) te komen bezichtigen tijdens een speciale Noord-avond. Bezoekers kunnen deelnemen aan een rondleiding door Soheila Najand, directeur van InterArt, waarna dichters en schrijvers uit Noord zullen reageren op de tentoonstelling. Bezoekers worden uitgenodigd om mee te praten en te reageren op de werken in de tentoonstelling. Noord reageert! wordt georganiseerd in samenwerking met Tolhuistuin en Noorderwoord.
Deelnemers
Massih Hutak, schrijver en dichter, presenteert de monoloog Aisha, uitgevoerd door Verena Walian,
Ibrahim Selman, dichter en filmmaker, reageert in woord en beeld op het werk van Ahmed Mater 'Empty Land',
Lamyn Belgaroui, rapper en dichter, daarnaast Vredesambassadeur van Amsterdam Noord,
Malou de Roy van Zuydewijn, (toneel-)schrijver, is daarnaast initiatiefnemer van De Tekstsmederij.
Rondleiding
Voorafgaand aan het programma verzorgt Soheila Najand een rondleiding door de expositie.
Noorderwoord
is een initiatief van de Stichting Literaire Activiteiten Amsterdam, de Theaterstraat en Christine Otten.
Interview
Naar aanleiding van de gerealiseerde voorstelling Aisha gaf Massih Hutak een interview voor Amsterdam FM. Het interview is hier terug te luistern.
Amsterdam Noord
/
---
Agenda
Program surrounding the exhibition Crisis of History #1
Film, theatre, literature, music, debate, guided tours and art criticism.
---
Network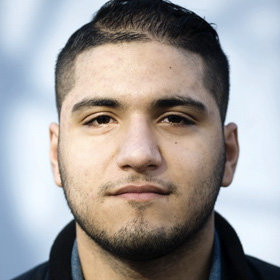 Massih Hutak
Rapper author, theater maker