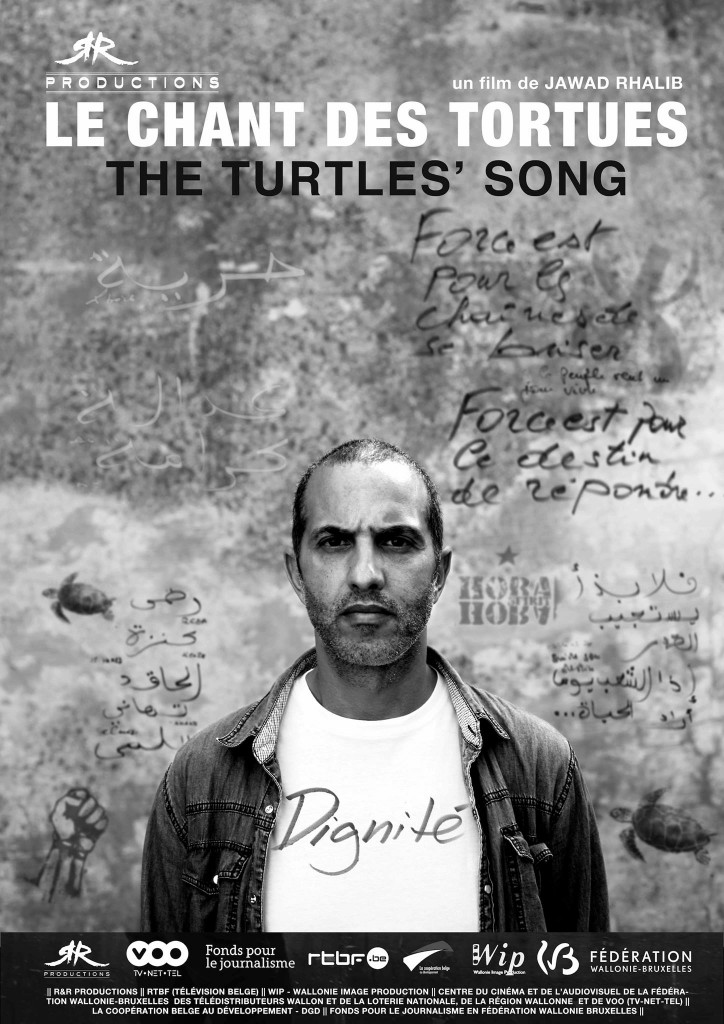 4 May 2014 – 15:00
Screening: The Turtles' Song: a Moroccan revolution
Location
Framer Framed at Tolhuistuin
Buiksloterweg 5c
1031 CC Amsterdam – Noord
Time
14:00 guided tour through exhibition by Soheila Najand/ InterArtLab
15:00 start film
---
Framer Framed presents, in collaboration with Festival Cinema Arabe, a screening of the documentary The Turtles' Song: A Moroccan Revolution.
The Moroccan Spring began on February 20, 2011, when Moroccans took to the streets to protest against the autocratic regime. Unlike elsewhere however, it didn't come to a revolution. Documentary filmmaker Jawad Rhalib portrayed activists and artists who continue to fight for their freedom. Is Morocco the revolutionary turtle of the Arab world? And how can artists reflect on crisis, turmoil and uncertainty in a repressive climate? After the screening, we will talk about these and related questions with the audience.
After the screening we will talk with Mohammed el Khalfiouli, political scientist and journalist of the Belgian newspaper De Morgen, Karima el Fillali, singer / artist. The talk will be led by Mirthe Frese, Programmer policy De Balie.
Program
13:30h An Exhibit Walk-through is offered by Soheila Najand/ InterArtLab
15:00h Film screening
After the screening there is room for discussion.
Festival Cinema Arabe will be held between 6 – 11 May in Rialto, Amsterdam.
---
Agenda
Reflection committee, an experiment with inclusive curating
About the creation of the public programme Crisis of History.
Program surrounding the exhibition Crisis of History #1
Film, theatre, literature, music, debate, guided tours and art criticism.