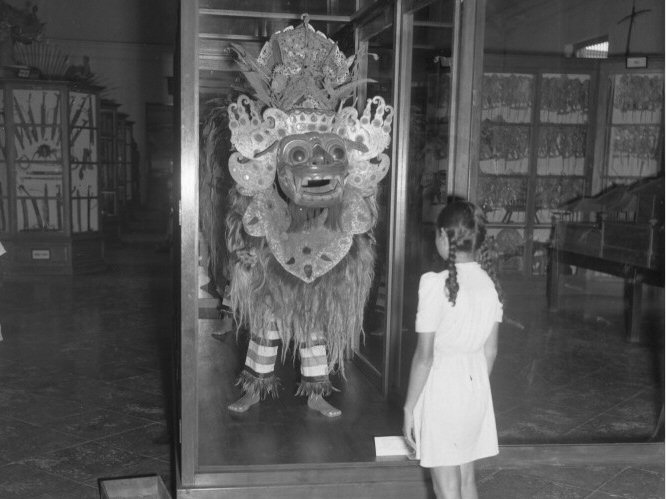 3 Mar 2017 – 18:00
Lecture: Caroline Drieënhuizen - Musea in the Dutch East Indies
Locatie: Framer Framed expositieruimte Tijd: 18:00 – 20:00 Taal: Nederlands Toegang: Gratis
---
De leerstoel Nederlands-Caraïbische Letteren van de Universiteit van Amsterdam en Framer Framed organiseren in de periode maart/april 2017 een reeks open lezingen waarin ingegaan wordt op de invloed van het kolonialisme en Nederlands imperialisme op (de relatie tussen) literatuur en beeldende kunst in de voormalige Nederlandse koloniën.
De eerste lezing wordt gegeven op vrijdag 3 maart, door Caroline Drieënhuizen, universitair docent Cultuurgeschiedenis bij de Open Universiteit. De lezingen vinden plaats in de Framer Framed expositieruimte en zijn gratis te bezoeken.
Lezing Caroline Drieënhuizen – "Musea en Nederlands-Indië, ca. 1880-1950"
Musea zijn sociale en symbolische plekken waar door mensen, in interactie met de tentoongestelde objecten, dominante wereldbeelden, geschiedenissen en andere bezoekers, betekenissen worden gegeneerd. Ze worden dan ook vaak gezien als belangrijke instrumenten van natievormingsprocessen en goed voor de creatie van een identiteitsgevoel, nationaliteit en burgerschap.
In de lezing gaat Caroline Drieënhuizen in op het Museum van het Bataviaasch Genootschap in hedendaags Jakarta (het huidige Museum Nasional) en twee volkenkundige musea in Nederland (Volkenkunde in Leiden en het voormalig Koloniaal Instituut in Amsterdam). Welke inzichten geven deze musea ons in de praktijk van het kolonialisme met de manier waarop zij betekenis gaven aan objecten en narratieven? En in hoeverre waren zij niet alleen reflectief, maar tevens instrumenteel in het creëren van koloniale wereldbeelden, geschiedenissen en nationale identiteiten?
——-
Save the date: aankomende lezingen in deze serie
Fri 17 March: Remco Raben – The modern art & literature of the Indies/Indonesia [EN] Fri 24 March: Gábor Pusztai – Het werk van Laszlo Székely, schrijver en beeldend kunstenaar [NL] Wed 5 April: Rose Mary Allen – The culture of oral history in Curacao [EN] Fri 7 April: The work of Charles Landvreugd & Patricia Kaersenhout [EN] Tue 12 April: Sara Blokland – Srefidensi, photo archives, photo albums, memory & identity [EN] Fri 14 April: Paul Faber – Moderne kunst in het Caraïbisch gebied [NL] Fri 21 April: Ellen de Vries – Nola Hatterman & de kunst in Suriname [NL]

Indonesia / Shared Heritage / Colonial history /
---
Agenda
Lecture: Ellen de Vries - Nola Hatterman and art in Surinam
Lecture by researcher and publicist Ellen de Vries, about the work of Nola Hatterman in Amsterdam and Suriname.
Lecture: Iwan Sewandono - The outframed framed in: modern Indonesian Painters
Lecture by anthropologist Iwan Sewandono, on modern Indonesian painters in the Dutch Indies, in the 1930s and after.
Lecture: Paul Faber - Modern Surinamese Art, 1945-1980
Lecture (in Dutch) on modern Surinamese art, by art historian & publicist Paul Faber.
Lecture: The work of artist Patricia Kaersenhout and artist Charl Landvreugd
Artists Patricia Kaersenhout & Charl Landvreugd will each present a lecture on their artistic practice.
Lecture: Rose Mary Allen - Oral history as autobiography
Lecture by Dr. Rose Mary Allen, on oral history in the context of Curacao.
Open lecture series: Influence of colonialism on artistic expressions in former Dutch colonies
March/April 2017.
---
Network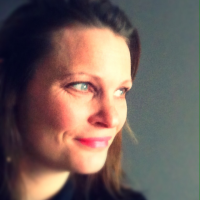 Caroline Drieënhuizen
Historicus en universitair docent