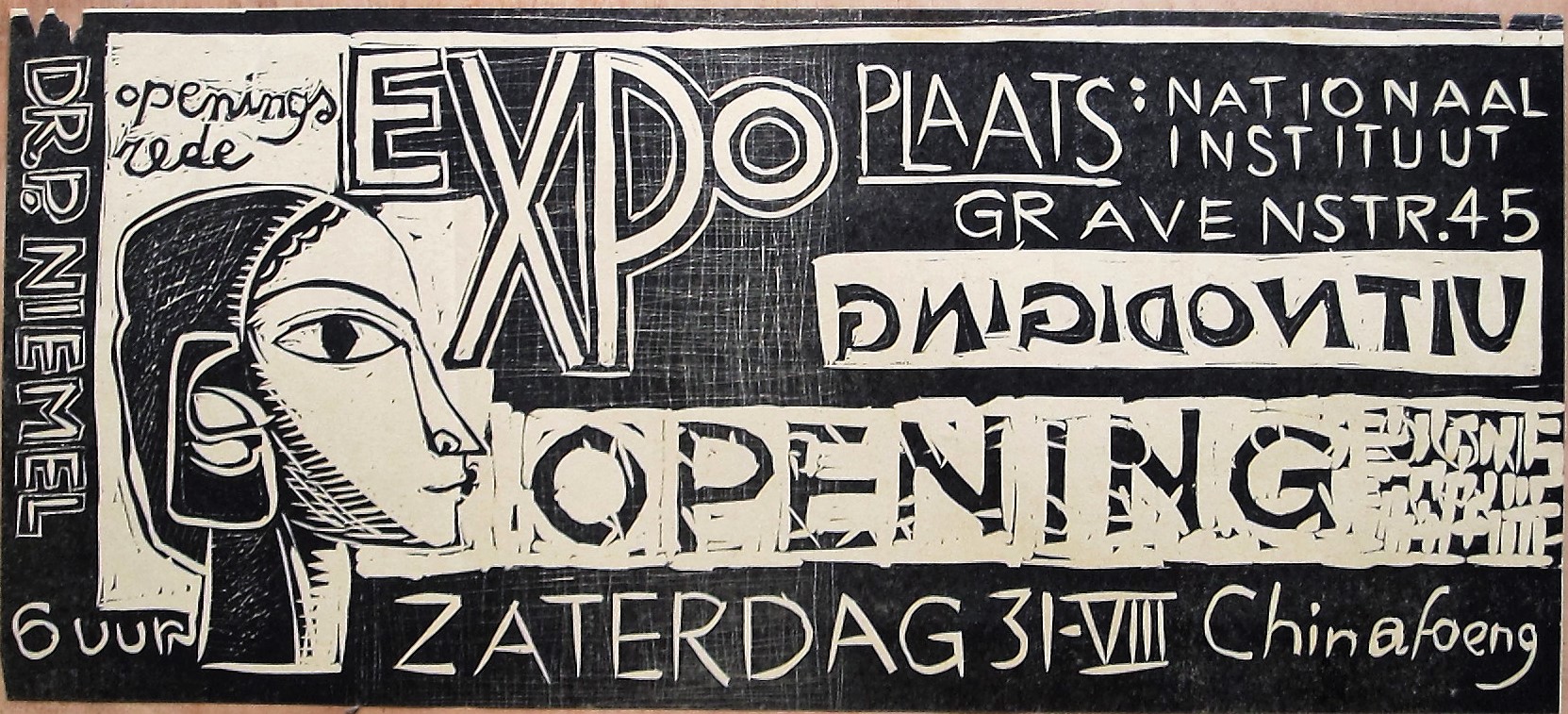 14 Apr 2017
18:00 - 20:00
Lecture: Paul Faber - Modern Surinamese Art, 1945-1980
Locatie: Framer Framed Tijd: 18:00 – 20:00 Taal/language: Nederlands Entry: Gratis
---
De leerstoel Nederlands-Caraïbische Letteren van de Universiteit van Amsterdam (prof. dr. Michiel van Kempen) en Framer Framed organiseren in maart/april 2017 een reeks open lezingen. In deze bijeenkomsten wordt ingegaan op de invloed van het kolonialisme en Nederlands imperialisme op (de relatie tussen) literatuur en beeldende kunst in de voormalige Nederlandse koloniën. De lezingen vinden plaats in de Framer Framed expositieruimte en zijn gratis te bezoeken (zie hieronder voor het overzicht van aankomende lezingen).
De lezing op 14 april wordt gegeven door kunsthistoricus, tentoonstellingsmaker en publicist Paul Faber.
Paul Faber – Moderne Surinaamse kunst in wording: 1945-1980
Hoewel er al eerder kunstenaars in Suriname actief waren, begint pas na de Tweede Wereldoorlog zich een serieuze moderne kunst te ontwikkelen in Suriname. De eerste generatie volgt eerst in Nederland kunstvakonderwijs, en zet zich na terugkeer in om een Surinaamse opleiding van de grond te krijgen. Tegelijkertijd vindt een artistieke zoektocht plaats naar het eigene: wat is Surinaamse kunst eigenlijk of wat zou die moeten zijn? En kan dat wel? Dit alles speelt zich af tijdens de sociaal-politieke beweging naar de onafhankelijkheid en de eerste woelige jaren daarna.
Kunsthistoricus Paul Faber bouwt dit verhaal op rond twee kunstenaars die in dit proces een belangrijke rol hebben gespeeld: Stuart Robles de Medina (1930-2006) en Jules Chin A Foeng (1944– 1983).  Over de laatste schreef Faber een monografie in 2015. Zijn monografie over Robles de Medina wordt verwacht in 2018.
Paul Faber heeft meerdere boeken over dit onderwerp geschreven, te vinden op zijn website.
Aankomende lezingen in deze serie
11 April: Sara Blokland – About the Srefidensi project, photo archives and memory & identity
14 April: Paul Faber – Moderne kunst in het Caraïbisch gebied
19 April — Iwan Sewandono, on Indonesian painters in the 20th century
21 April: Ellen de Vries – Nola Hatterman & de kunst in Suriname
Caribbean
/
---
Agenda
Lecture: Ellen de Vries - Nola Hatterman and art in Surinam
Lecture by researcher and publicist Ellen de Vries, about the work of Nola Hatterman in Amsterdam and Suriname.
Lecture: Iwan Sewandono - The outframed framed in: modern Indonesian Painters
Lecture by anthropologist Iwan Sewandono, on modern Indonesian painters in the Dutch Indies, in the 1930s and after.
Lecture: Sara Blokland - Srefidensi and the reproduction of a family history
Lecture by Sara Blokland, about her art and the the project SrefidensiFoto, photo archives and the role of memory and identity in her work.
Lecture: The work of artist Patricia Kaersenhout and artist Charl Landvreugd
Artists Patricia Kaersenhout & Charl Landvreugd will each present a lecture on their artistic practice.
Lecture: Rose Mary Allen - Oral history as autobiography
Lecture by Dr. Rose Mary Allen, on oral history in the context of Curacao.
Lecture: Gábor Pusztai on the work of László Székely
Lecture on the work by artist László Székely, who lived and worked in the former Dutch Indies.
Lecture: Remco Raben - The modern art & literature of the Indies/Indonesia
In this lecture, Remco Raben will discuss the cultural discourses in Indonesia in the 1940s and 1950s.
Lecture: Caroline Drieënhuizen - Musea in the Dutch East Indies
To what extent are museums reflective instrumental in the creation of colonial narratives, histories and national identities?
---
Network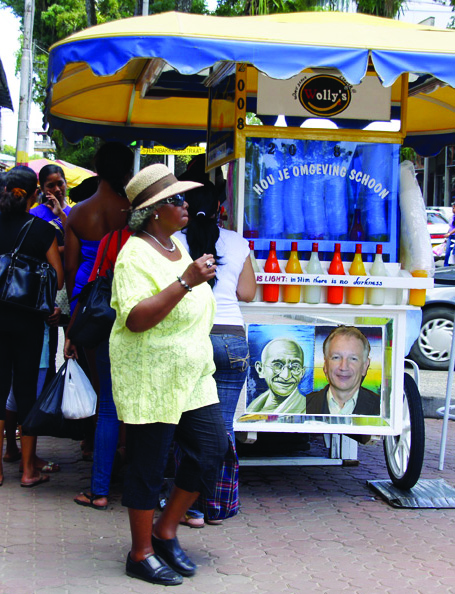 Paul Faber
Curator, Author