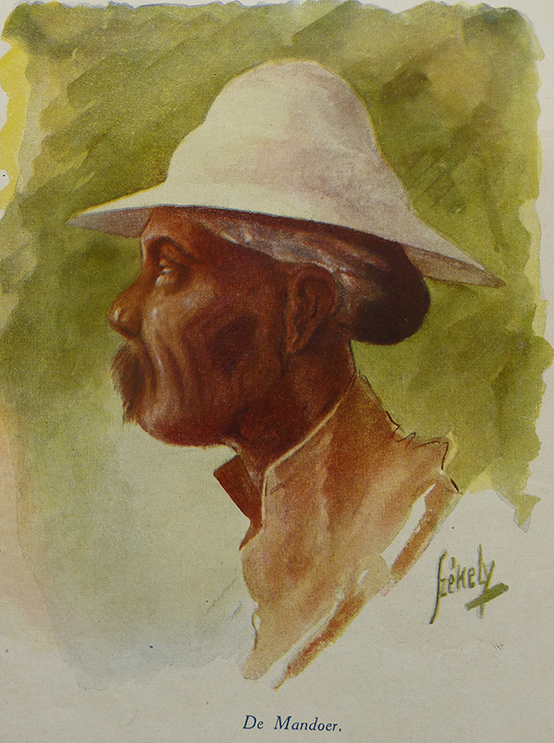 24 Mar 2017
18:00 - 20:00
Lecture: Gábor Pusztai on the work of László Székely
Locatie: Framer Framed expositieruimte Datum: Vrijdag 24 maart Tijd: 18:00 – 20:00 Taal: Nederlands Toegang: Gratis
---
De leerstoel Nederlands-Caraïbische Letteren van de Universiteit van Amsterdam (prof. dr. Michiel van Kempen) en Framer Framed organiseren in maart/april 2017 een reeks open lezingen. In deze bijeenkomsten wordt ingegaan op de invloed van het kolonialisme en Nederlands imperialisme op (de relatie tussen) literatuur en beeldende kunst in de voormalige Nederlandse koloniën. De lezingen vinden plaats in de Framer Framed expositieruimte en zijn gratis te bezoeken.
De derde lezing wordt gegeven op vrijdag 24 maart, door Gábor Pusztai, hoofddocent van de vakgroep Nederlands, Faculteit der Letteren bij Universiteit Debrecen (Hongarije).
Gábor Pusztai – Het werk van László Székely
In het algemeen is de beoordeling van mensen die vanuit Europa naar de kolonie Nederlands-Indië trokken niet bijzonder positief. Jacob Haafner (1755-1809) noemde Nederlands-Indië "het rasphuis van Europa" waar "deugnieten, verkwisters, boeven, allen die wegens hunne misdaden, of anderszins, uit hunne geboorteplaats zijn verbannen, bankroetiers, en ander slecht volk, alles ijlt naar de Indiën als naar eene algemeene prooi (…)" In een van de beruchte buitengewesten van Nederlands-Indië, in Deli, op Sumatra was de situatie nog erger. Volgens de historicus Jan Breman bestond hier het Europees element vooral uit "mislukkelingen, zwarte schapen, of mensen die door wanfortuin naar de kolonie verdreven waren of door de familie verbannen zijn."
Dat de kolonie berustte op meedogenloze uitbuiting en oneigenlijke toe-eigening van land staat buiten kijf. Pusztai schetst een kritische reflectie op de Nederlandse bezetters en laat zien hoe er vanuit Europa naar hen werd gekeken. Tegelijkertijd gaat hij in op een aantal Europese kunstenaars die actief waren in Nederlands-Indië, met name op het grafische werk van de Hongaarse planter, schrijver-tekenaar László Székely. Als witte man had hij weliswaar een gepriviligeerde positie, maar als Hongaar hoorde hij ook niet helemaal bij de Nederlandse bezetters. Zijn status als relatieve buitenstaander gaf hem een unieke uitgangspunt om de verhoudingen in beeld te brengen.
————-
Save the date: aankomende lezingen in deze serie
Wed 5 April: Rose Mary Allen – Oral history as (auto)biography: Exploring Curaçaoan-Cuban intra-Caribbean migration narratives [EN] Fri 7 April: The work of Charles Landvreugd & Patricia Kaersenhout [EN] Tue 11 April: Sara Blokland – About  the Srefidensi project, photo archives and memory & identity in her work  [EN] Fri 14 April: Paul Faber – Moderne kunst in het Caraïbisch gebied [NL] Fri 21 April: Ellen de Vries – Nola Hatterman & de kunst in Suriname [NL]
---
Agenda
Lecture: Ellen de Vries - Nola Hatterman and art in Surinam
Lecture by researcher and publicist Ellen de Vries, about the work of Nola Hatterman in Amsterdam and Suriname.
Lecture: Iwan Sewandono - The outframed framed in: modern Indonesian Painters
Lecture by anthropologist Iwan Sewandono, on modern Indonesian painters in the Dutch Indies, in the 1930s and after.
Lecture: Paul Faber - Modern Surinamese Art, 1945-1980
Lecture (in Dutch) on modern Surinamese art, by art historian & publicist Paul Faber.
Lecture: Sara Blokland - Srefidensi and the reproduction of a family history
Lecture by Sara Blokland, about her art and the the project SrefidensiFoto, photo archives and the role of memory and identity in her work.
Lecture: The work of artist Patricia Kaersenhout and artist Charl Landvreugd
Artists Patricia Kaersenhout & Charl Landvreugd will each present a lecture on their artistic practice.
Lecture: Rose Mary Allen - Oral history as autobiography
Lecture by Dr. Rose Mary Allen, on oral history in the context of Curacao.
Lecture: Remco Raben - The modern art & literature of the Indies/Indonesia
In this lecture, Remco Raben will discuss the cultural discourses in Indonesia in the 1940s and 1950s.
---
Magazine