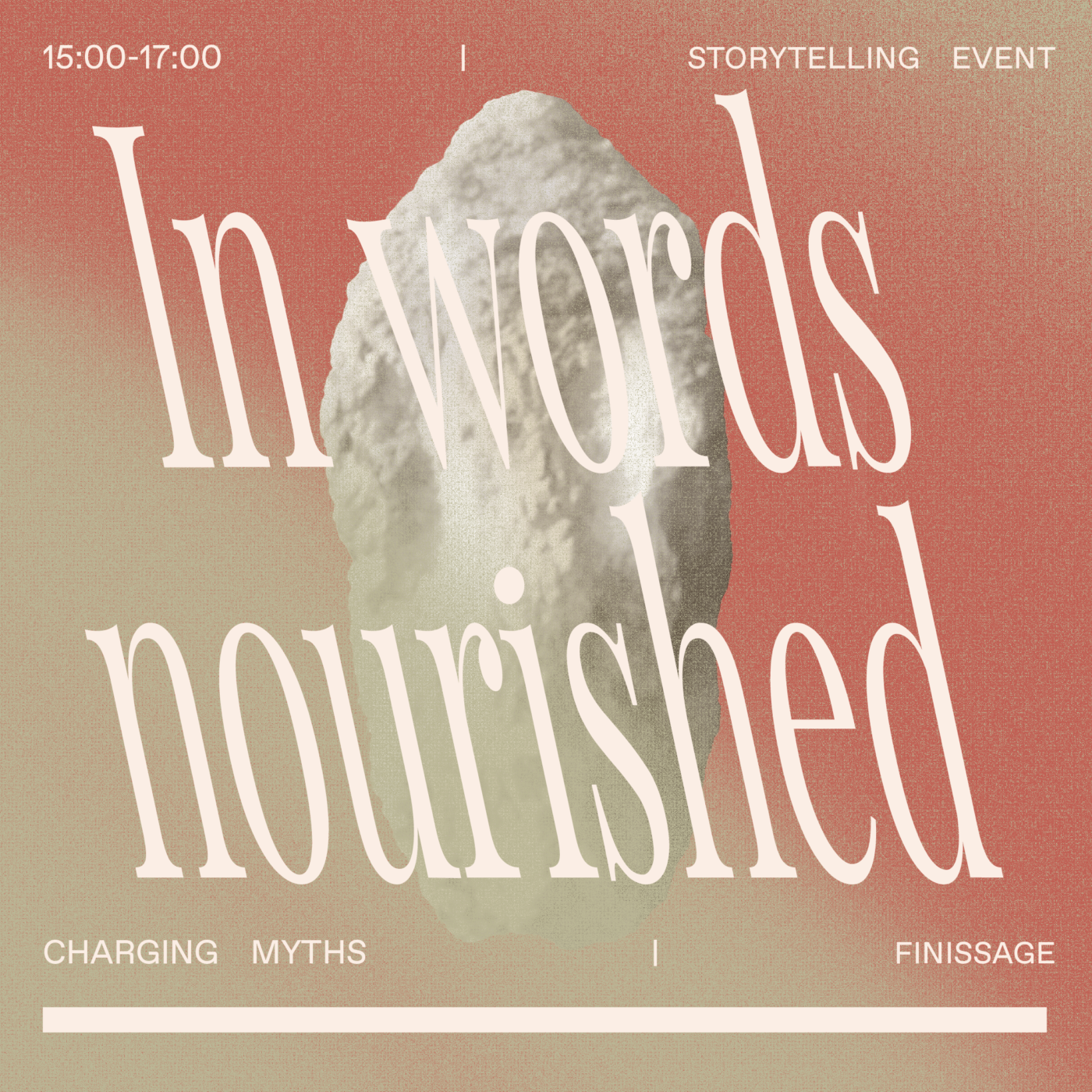 4 Jun 2023
15:00 - 17:00
Finissage: Charging Myths - 'In words nourished'
Join us for the finissage of Charging Myths on Sunday 4 June, 15:00 – 17:00 with a special storytelling afternoon during Amsterdam Art Week 2023. Within the context of the exhibition, following the trail of lithium, four invited artists use different methods of storytelling to forge a deeper connection to natural materials, whose stories and traces are often unknown.
---
This event is free. Register through Eventbrite here.
Storytelling has long been an important and practice, as a means of education or in connection to our cultures. Charging Myths tells the story of lithium, which is extracted and undergoes various changes in order to be fit for technological use. Through their exhibition at Framer Framed, the artists of On-Trade-Off have brought us closer to this mineral and shared both its intimate and global story. By highlighting its journey from source to its social relations and geopolitical consequences, lithium as an object or concept has been transformed.
Following On-Trade-Off's angle of approach, Framer Framed invites other artists to tell stories behind objects or materials, from their natural source to its outer use or finished product in a reflection of Charging Myths. What can we learn about ourselves and the worlds we inhabit through stories?
The performances, conversations and stories of the event will be compiled into a zine, produced in collaboration with the artists, On-Trade-Off and Framer Framed.
With contributions from:
Greet Brauwers
Raf Custers
Némo Camus
Esther Mugambi
Luigi Coppola
Lucrezia Cippitelli
---
A Seat for the Sea
Research project by Greet Brauwers & Raf Custers
Deep sea mining (DSM) is rapidly coming to be, after a false dawn in the 1970s, a devastating reality. From four to five kilometres below sea level to the depths of the seabed, the process is hidden from our view. How can our imaginary make visible what is beyond human perspective? At Framer Framed, Greet Brauwers & Raf Custers address two angles that factor into the mainstream narrative of DSM. In the project, A Seat for the Sea, Greet Brauwers and Raf Custers research whether the sea has a voice and how to amplify it.
Ex-Situ: Compatible with Life
A book presentation with Luigi Coppola & Lucrezia Cippitelli
Ex-Situ: compatible avec la vie / Compatible with life is a project conceived by Luigi Coppola and curated by Lucrezia Cippitelli for the 7th Biennale of Lubumbashi, through the theme of Toxicity (October- November 2022). It was developed with site specific research in Lubumbashi, Democratic Republic of Congo, within the framework of Atelier Picha's educational programme. The book invites us to become allies with plants. Plants allow us to tell sometimes painful stories and penetrate the stratification of history. Their roots inhabit it, and their seeds sprout, giving new meanings to it. The intensity and violence of enduring colonialism and its extractive processes imperil the planet. The project aims to repair an ecosystem, and to act beyond the global economic system, including its values, narratives, teachings and institutions that produce our identity-driven, consumerist, nationalist societies. Acting with the culture of remedial plants, tilling the detritus of toxic ecosystems, and regenerating them, Ex-Situ proposes cultivating a new sensibility of radical care.
Matter (dark, blue, white)
Performance by Némo Camus & Esther Mugambi
Matter (dark, blue, white) is a sound experiment around the issue of "green" energies in general, and lithium in particular. Based on field recordings made with the artisanal "diggers" of Manono, the capital of the Tanganyika province in DR-Congo where one of the world's largest lithium reserves is located, Matter (dark, blue, white) unfolds a sonic and poetic journey through our technological lifestyles and their implications elsewhere in the world. This sound performance, conceived in collaboration with the artist Esther Mugambi, aims to put in resonance "our" words here, with those of the workers of the Manono mines there. Matter (dark, blue, white) is also intended to be a place for reflection and a problematisation of the artist's approach (going to the other side of the world to record in order to give voice) thought through the prism of symbolic extraction (the hold and appropriation of the resulting stories). How can we get out of the extraction paradigm when we create from situations that a priori only concern us from afar? What kind of relationship and collaboration should be put in place? How can we avoid the pitfall of a catalogue of exploitations and work in depth on an ethic of relationship that is useful for current and future struggles? How can we succeed in "doing with" and no longer "on"?
Credits:
Conception: Némo Camus
Texts and performance: Esther Mugambi et Némo Camus
Scenography: Cassandra Cristin
Technical support, mixing and sound engineering: Éric Morel
Sound filming:
Recording: Némo Camus
Fixer: Emmanuel Longo Masengo
Chauffeur: Ilunga Wa Ngoy Ilus
A production of Le Bruit et la fureur. Project supported by Écolo, the Bureau International Jeunesse, Picha, the Bellone, iMAL and the Institute for Colonial Culture (ICC).
---
This programme is part of Amsterdam Art Week 2023.
The title of this event is taken from the poem, We are a New Sun by Pélagie Gbaguidi featured in Charging Myths.
Translated by Pélagie Gbaguidi & On-Trade-Off
Reading by Obiageli Okigbo
The poem was written by Pélagie Gbaguidi based on exchanges with the On-Trade-Off members, with thanks to everyone else involved, all the translators, the performers and Némo Camus for the sound piece.
---
Ecology
/
Colonial history
/
Mining culture
/
---
Exhibitions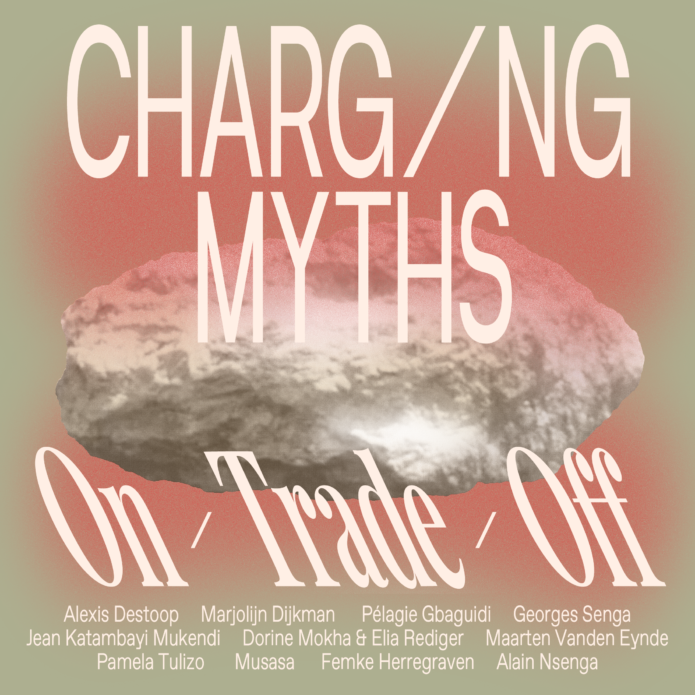 Exhibition: Charging Myths
An exhibition by transnational collective On-Trade-Off exploring how technological innovation is dependent on natural resources.
---
Agenda
A Seat for the Sea
An artistic research project challenging current systems of ecological destruction
---
Network
Esther Mugambi
Performance Artist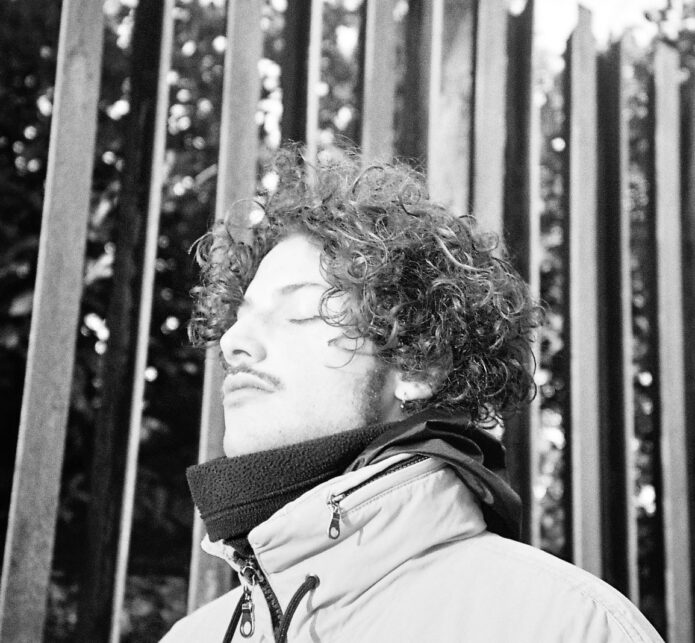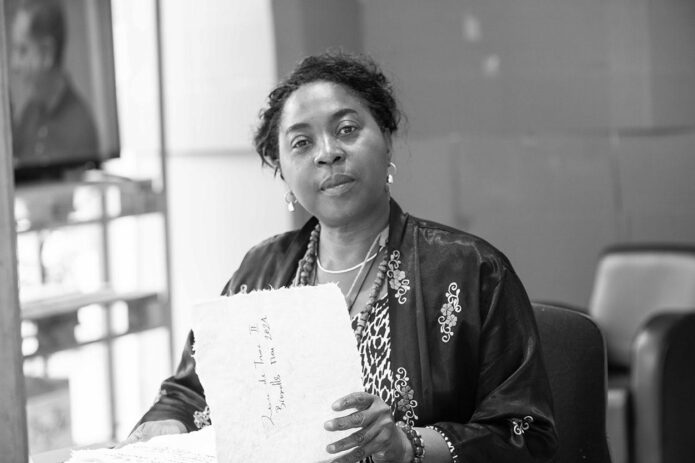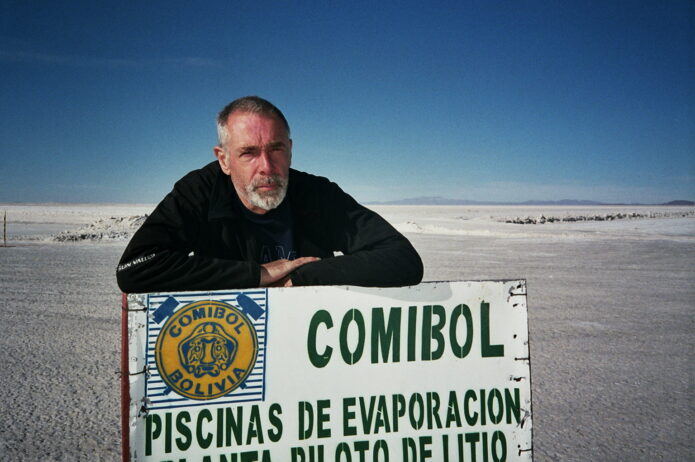 Raf Custers
Writer, Historian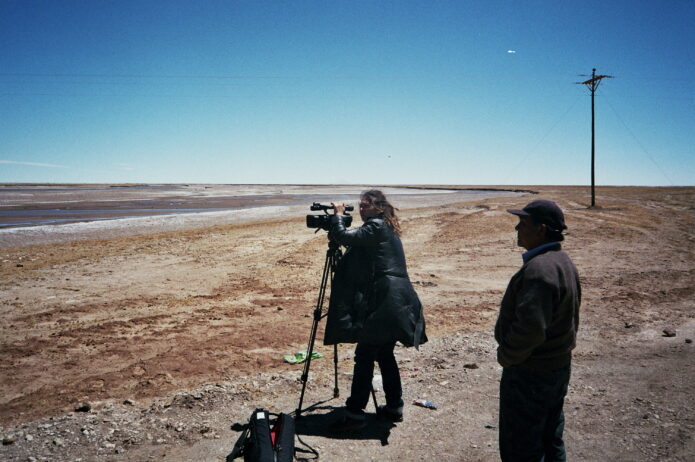 Greet Brauwers
Filmmaker, Journalist, Researcher