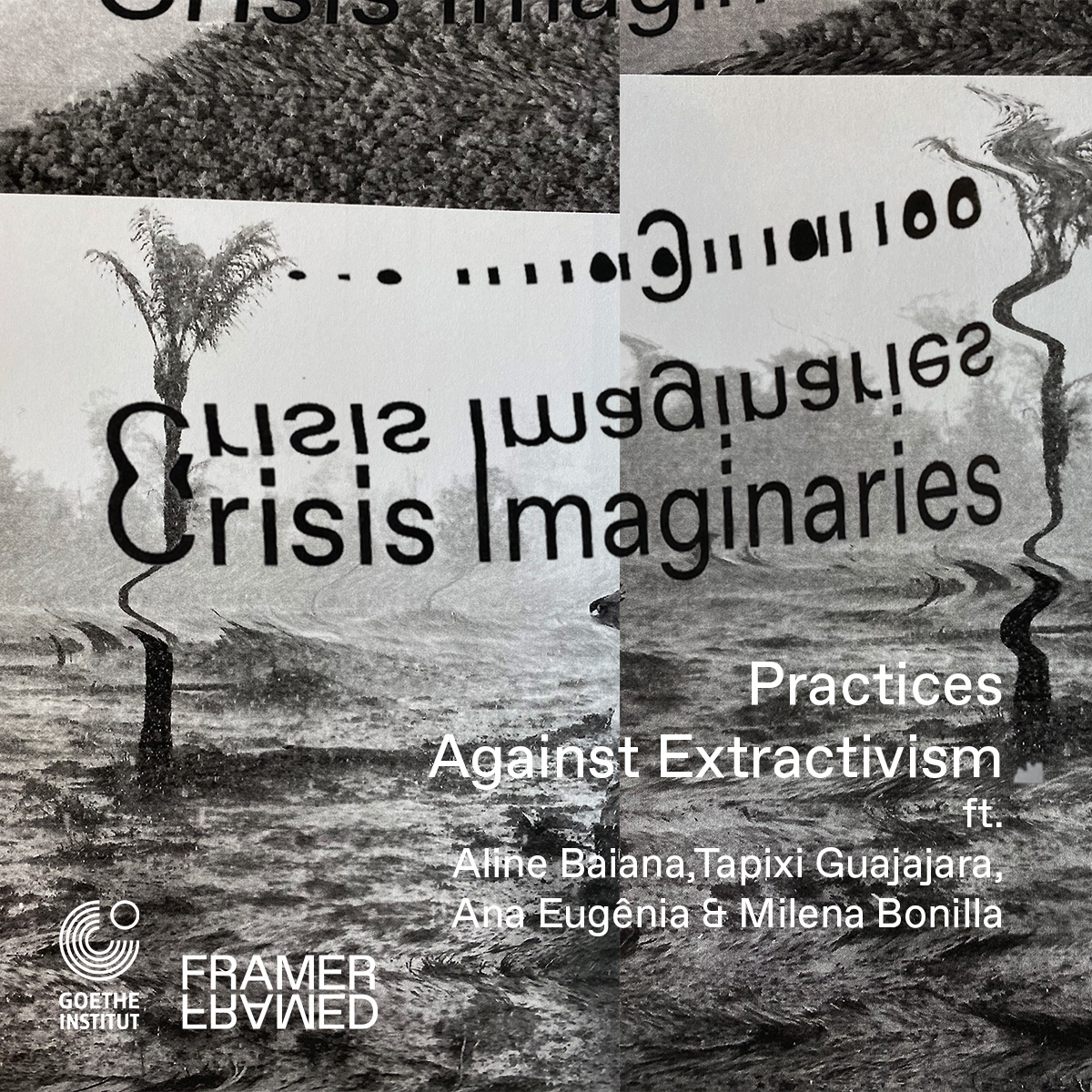 8 Jul 2022
17:00 - 19:00
Crisis Imaginaries, Chapter 7: Practices Against Extractivism
On 8 July, we welcome you to join the seventh chapter of Crisis Imaginaries. This edition of the series takes place in the context of Framer Framed's exhibition The Silence of Tired Tongues and includes participating artist Aline Baiana. We will also be joined by Taipixi Guajajara, Ana Eugênia and Milena Bonilla, for a discussion on artistic and community practices working in the face of extraction. Please sign up via Eventbrite at the bottom of the page.
---
As the world recovers from the Covid-19 pandemic, its aftershocks are still widely felt. Supply chain issues and new food shortages provoked by the Russian invasion of Ukraine have laid bare the fragile networks which sustain the livelihood of millions of people across the world. At the same time, the exposure of these networks may bring forward a renewed consumer consciousness: products that are taken for granted in Europe and the Global North rely on colonial and neo-colonial chains of exploitation of natural resources, but also human labour and Indigenous knowledges.
For this seventh chapter of Crisis Imaginaries, we will discuss two artistic practices working in the face of extractive industries that intersect with activism, community-work and Indigenous knowledge. During the event, Aline Baiana, joined by Tapixi Guajajara and Ana Eugênia, will talk about their joint project Earthseed or Archipelago #1 (2021-2022), now on show at Framer Framed, which uses soya beans and natural seeds to bring to light the damage to natural ecosystems caused by commercialised farming in the Amazon rainforest in Brazil.
We will also be joined by Milena Bonilla whose research-based practice is currently focused among others, on the complex impacts of cash crop production on different regions of the Global South and it historical and ideological backgrounds. Bonilla's work tracing opium networks was previously featured in Framer Framed's exhibition HERE/NOW: Current Visions from Colombia (2019).
This event is FREE and in English.
---
Series Description
Crisis Imaginaries is a project by Framer Framed and Goethe-Institut Niederlande. The series explores the climate and ecological crises through participatory research and from intersectional & interdisciplinary perspectives. Reckoning with colonial-imperial roots, we seek to deepen our understanding of a present defined by extinction and environmental destruction and a future bracing for climate collapse. The project promotes spaces of listening and knowledge/resource sharing in an effort to move toward a more climate just society.
Ecology
/
Crisis Imaginaries
/
Art and Activism
/
Mining culture
/
---
Exhibitions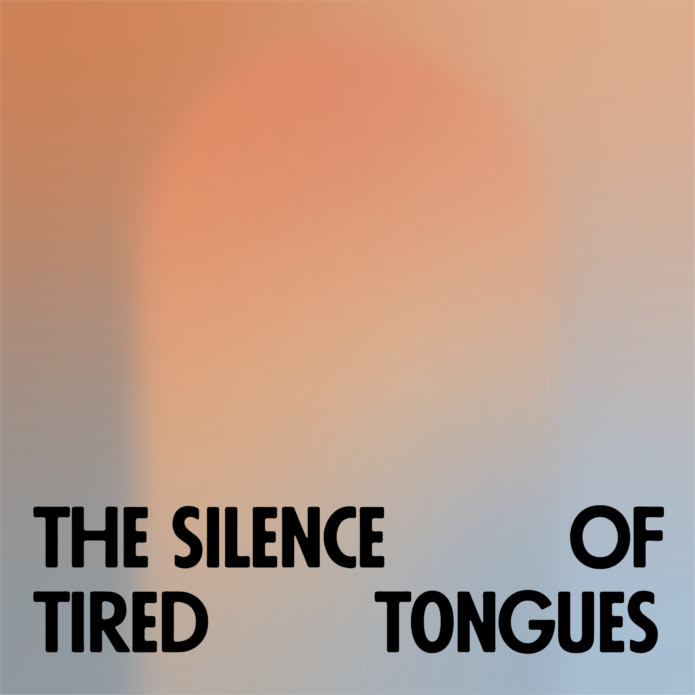 Exhibition: The Silence of Tired Tongues
Contemporary Art & Brazil
---
Agenda
Crisis Imaginaries, Chapter 6: Ecologies of Vulnerability and Resistance
Discussion with Edna Bonhomme and J.T. Roane, moderated by Jeff Diamanti
Crisis Imaginaries, Chapter 5: On Slow Violence and the Anti-Spectacle
Film screening and discussion with Connie Zheng and Irene de Craen
Crisis Imaginaries, Chapter 4: Climate Interventions
Online panel on creating an altered world with Jessika Khazrik, Tega Brain and Claudius Schulze, moderated by Marija Cetinić
Crisis Imaginaries, Chapter 3: Climate Feelings
Online panel on the climate crisis with Ada M. Patterson, Aline Baiana, Clementine Edwards and Tal Beery, moderated by Binna Choi
Crisis Imaginaries, Chapter 2: Visibility Politics & Climate Justice
Online panel on intersectional climate justice with Chihiro Geuzebroek, Asuka Kähler and Raki Ap, moderated by Amanda Boetzkes
Crisis Imaginaries, Chapter 1: Climate Transformations
Online panel on the climate crisis with Carola Rackete, Radha D'Souza and Jonas Staal, moderator Jeff Diamanti
---
Network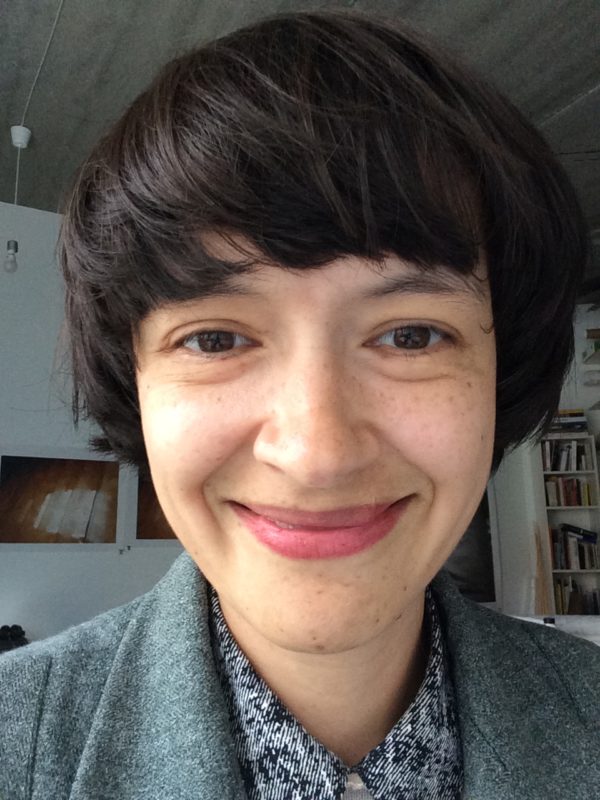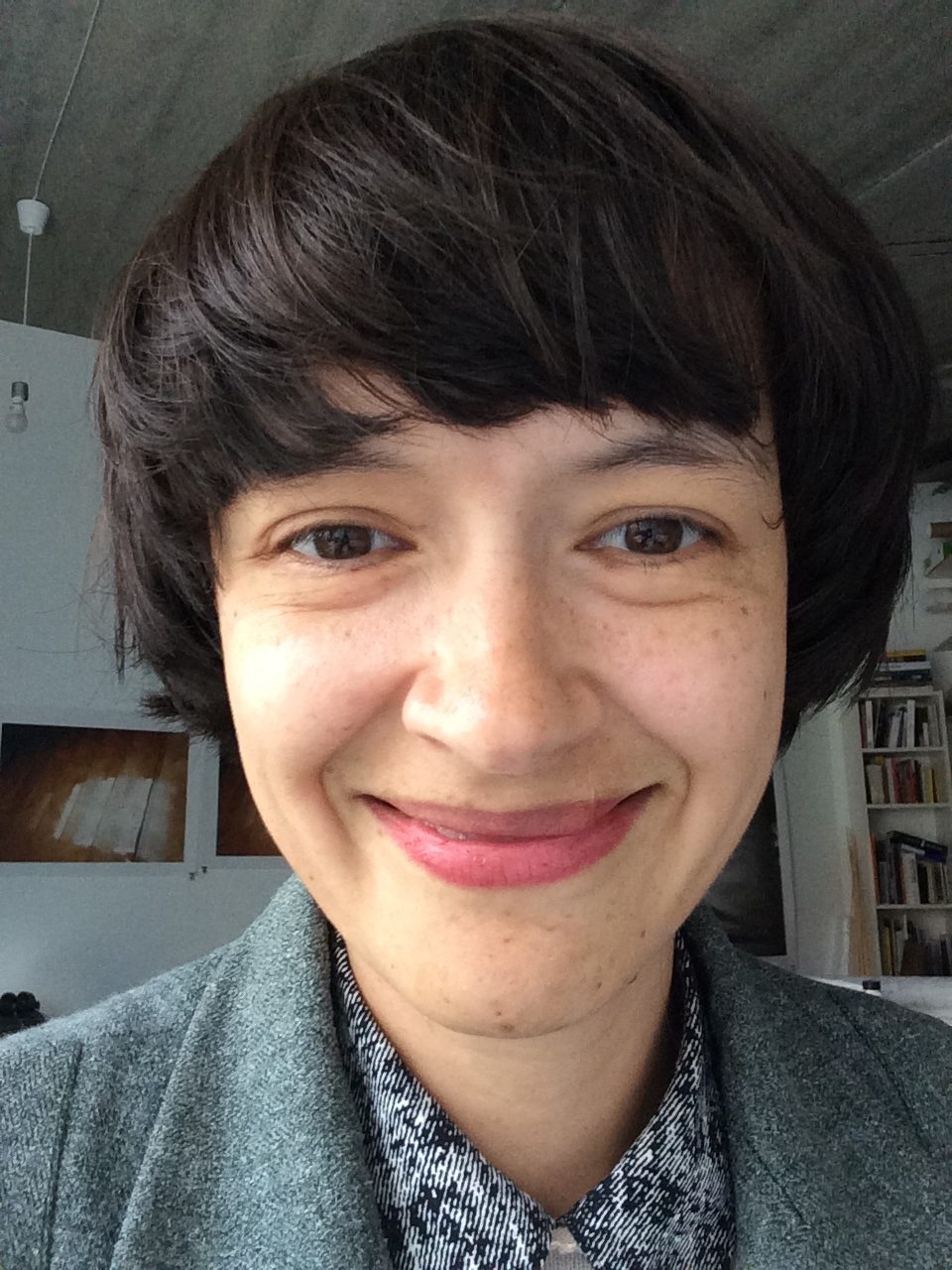 Milena Bonilla
Kunstenaar